Meet the adorable competitors in this year's Kitten Bowl!
The Super Bowl is this Sunday and features the high powered offense of the Atlanta Falcons going against one of the greatest to ever play the game, Tom Brady and his patriots.
While millions of Americans will be tuned in for this highly anticipated game, there's another epic showdown that will be taking place at the same time.
The 4th Kitten Bowl.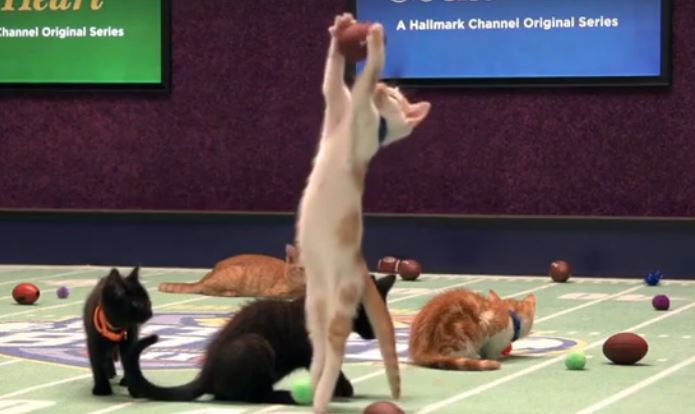 It's a must watch for cat lovers!
Fluffy kittens are put into "teams" on a field filled with obstacles like hamster balls and tunnels. Depending on the cats' abilities to navigate the obstacles, their team moves the ball towards a touchdown.
The teams in the running for Sunday's playoffs include the Last Hope Lions, Boomer's Bobcats, Northshore Bengals, and Home & Family Felines, and their lineups are stacked. Tom Bratty Cat, for instance, is described as "intimidating" and plays "quartercat," while the "halfcat" Spuds MacMuffin is known for thinking "outside the litter box."
Each cat has their own trading cards. Oh yes... here are some of our favorites.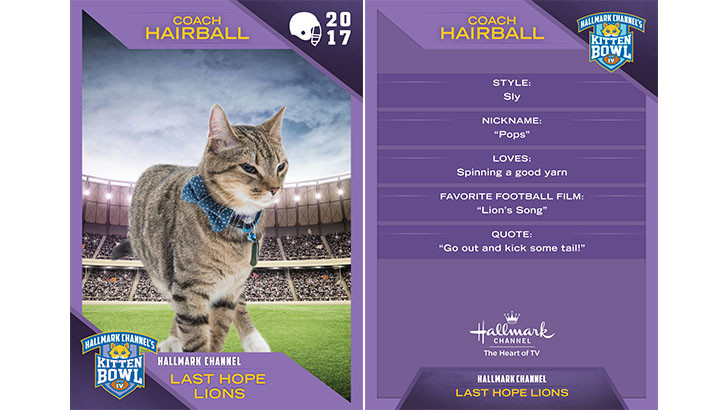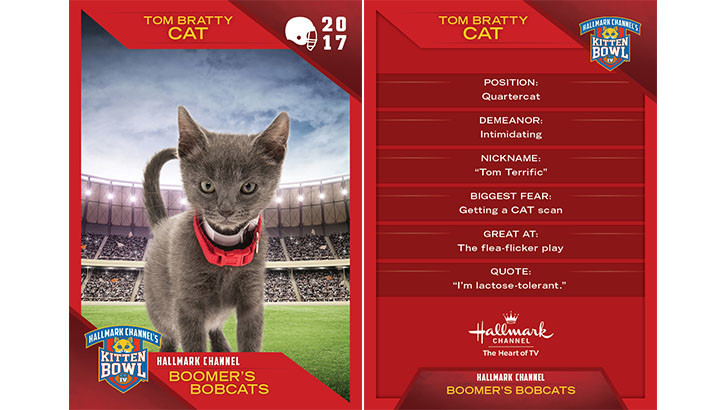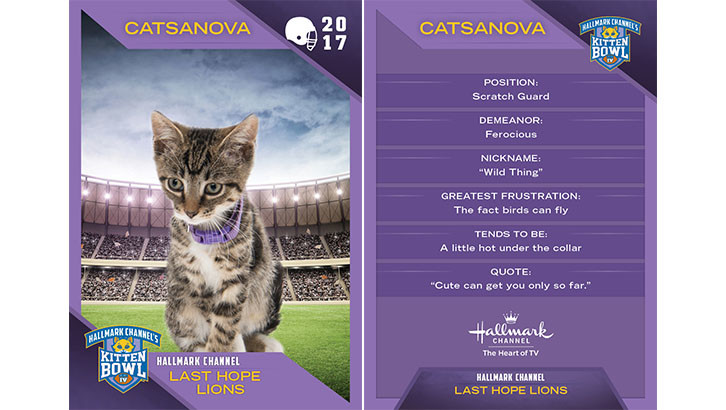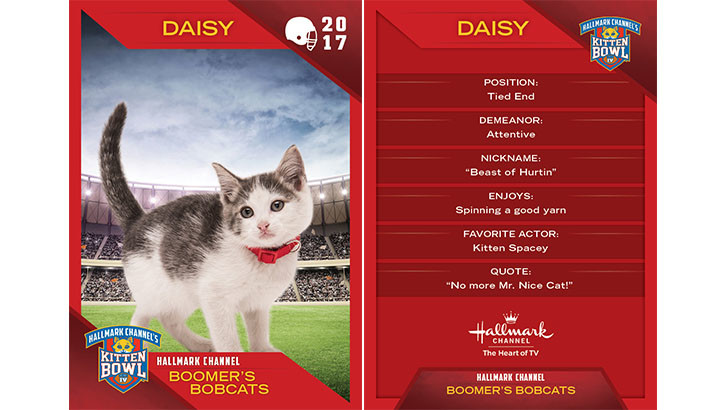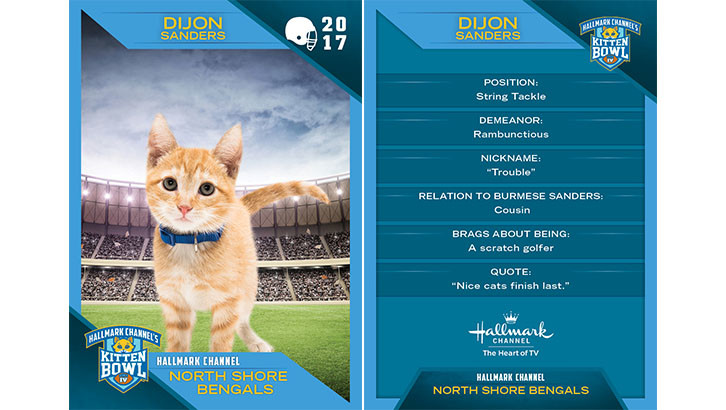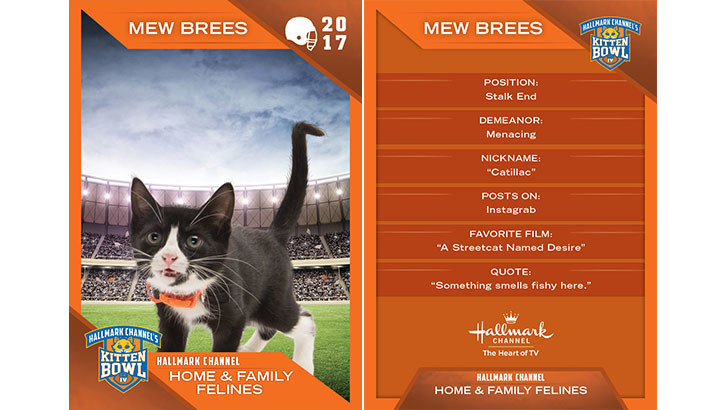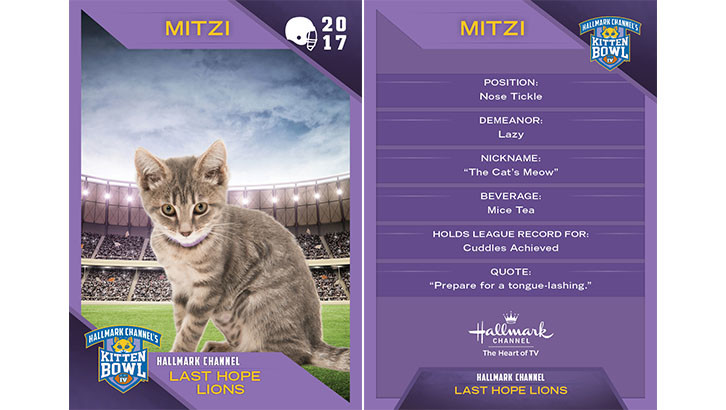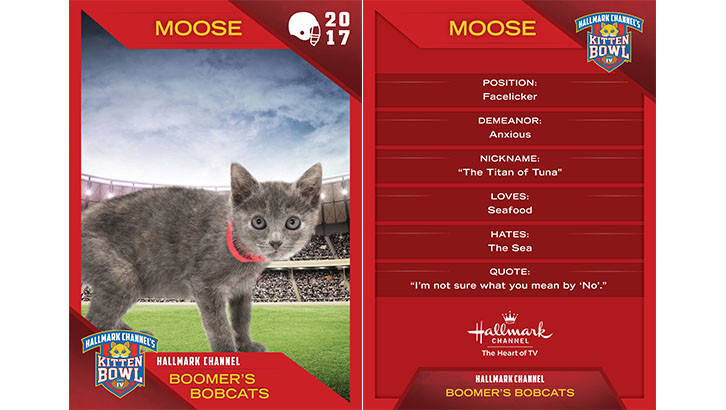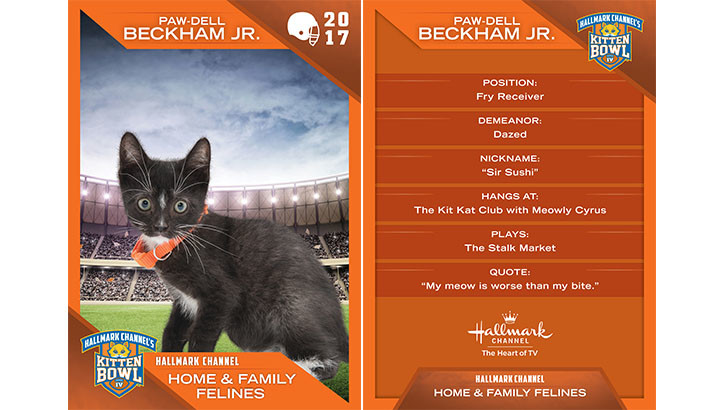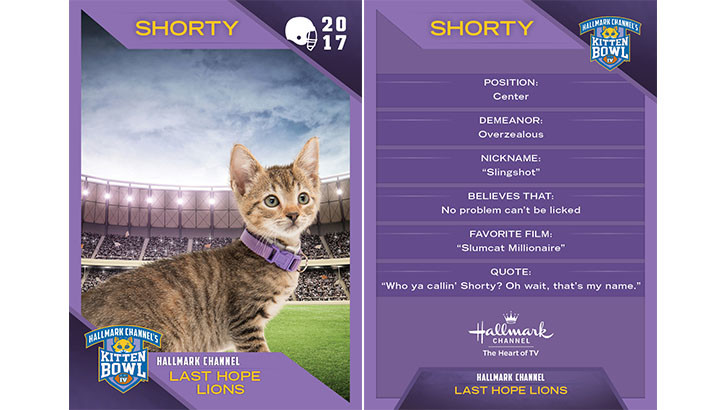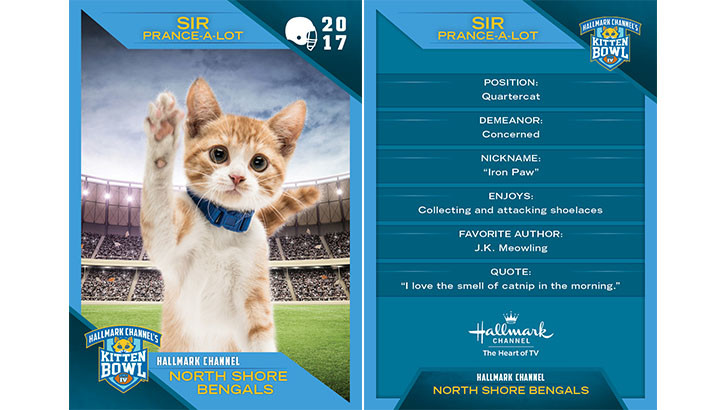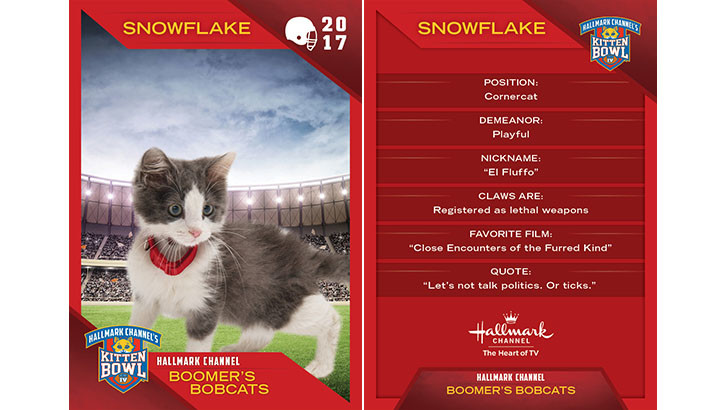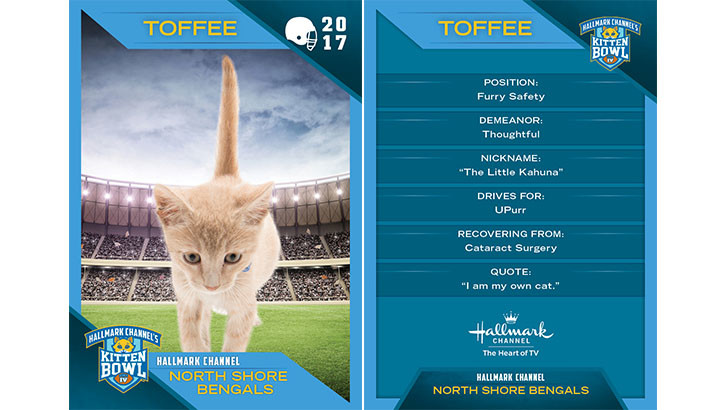 You can check out all of the kittens and their trading cards here.
Some even more adorable news: all of the "cathletes" for this year's Kitten Bowl were actually adopted!
So this Sunday be sure to switch to the Hallmark Channel to see the claw-filled action live at noon, with announcing from Beth Stern, New York Yankees voice John Sterling, and more.
Check out a little preview below! (Mobile users can watch it here)
Bonus 360 video!
Share the cute!
Related Story: Watch this furry competitor go for gold in The Cat Olympics!
(h/t) Time
LIKE US!
Comments
comments powered by

Disqus
LIKE US ON FACEBOOK!