When they rescued a stray from the cold, they had no idea six mini panthers were on the way (Gallery)
A good Samaritan took in a beautiful stray when the temperatures started to drop. A couple of days later, they noticed this stray was preggo.
Meet Belle!
"She was a companion until her human moved and sadly left without her," LAPS Foster Kittens said. "Being a trusting and affectionate girl from the day we brought her home, we believe she was loved, but whatever the circumstance, she was left behind."
Kind-hearted neighbors would feed the homeless kitty, but as the temperature dropped in November, they noticed that the cat was pregnant. That's when they brought her into the Langley Animal Protection Society (LAPS) and Narod the foster mom took her in.
They named her Belle, from Disney's Beauty and the Beast, and just before the new year she gave birth two six mini panthers.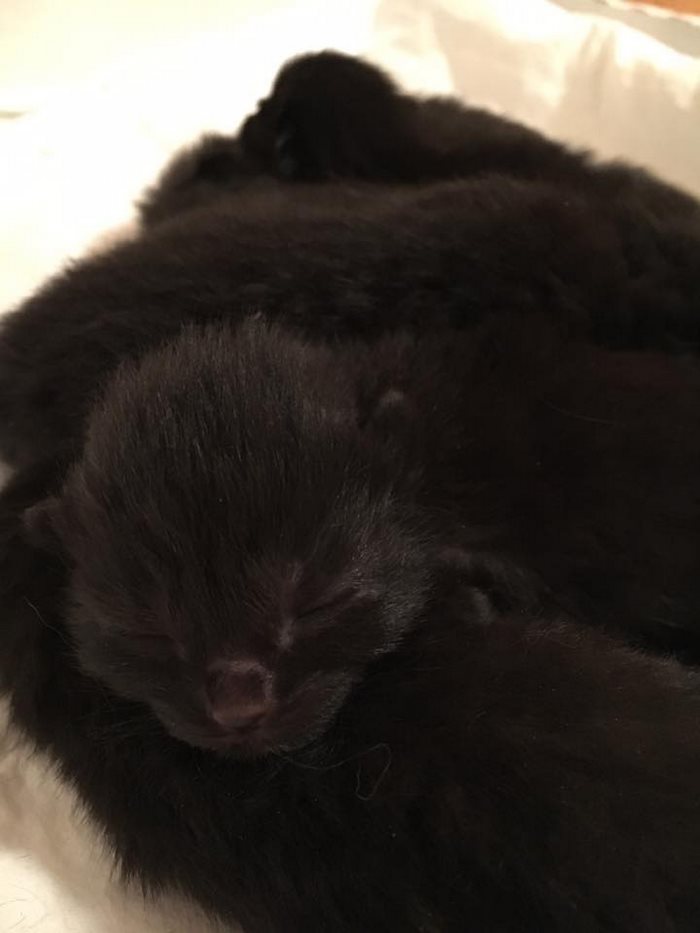 LAPS Foster Kittens
"Rather than being left alone outside to birth and care for 6 kittens in this cold winter weather, Belle has been given a safe place to live with her new babies," LAPS said.
These little panthers may be tiny but they eat like beasts. "Noisy, nursing and being ridiculously adorable. It's been a struggle telling these little ones apart."
Yummy!
Got milk?
They all fall mama around, learning how to be the best little panthers they can be!
This adorable family will be up for adoption as soon as the kittens are old enough.
They thought they were saving one life, but ended up saving six more.
Watch the video below!
Share the cute!
Sources: Bored Panda & Love Meow
LIKE US!
Comments
comments powered by

Disqus
LIKE US ON FACEBOOK!