Attach a bird feeder to your window to keep your kitty entertained for hours
All cat owners know that cats need to have a window to look out of. A window is basically kitty television. Whether it's looking at the birds, wildlife, or spying on your neighbors across the street, your kitty needs to see what's going on.
And, much like human television, sometimes there's just nothing to watch.
Well, we figured out a simple way to fix that problem. Get yourself a window bird feeder.
A window bird feeder attaches to your window usually by a suction cup. Fill it up with bird seed and in comes some close up entertainment.
You can find a slew of options depending on your style and price on Amazon, Walmart, Target, Petco, PetSmart, or any other local pet shops.
Even better, sometimes an unexpected guest will arrive.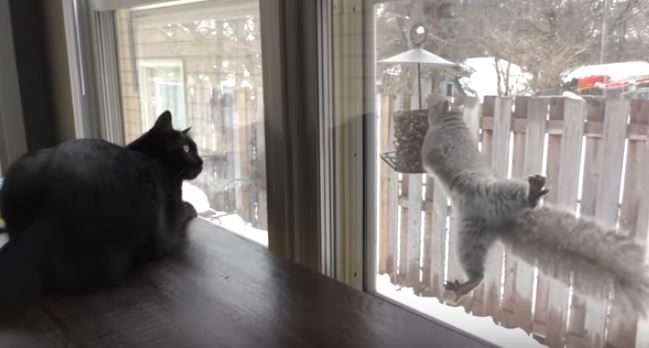 Just watch Cole, from Cole and Marmalade, go crazy when a squirrel decides to stop by.
Do yourself a favor and get yourself a window bird feeder and enjoy the cuteness.
Share this with your friends!
Related Stories:
Three cats are watching a bird and when the dog shows up... I can't stop laughing!
LIKE US!
Comments
comments powered by

Disqus
LIKE US ON FACEBOOK!