Cops come together to build an adorable kitty condo for a friendly stray cat (Gallery)
Four years ago, sweet-natured calico kitty just one day showed up outside of the area of the Boston Police Department's SWAT team headquarters and has made it her home ever since.
The cat has become their unofficial mascot, and her fellow officers adore her.
Meet Swat Cat!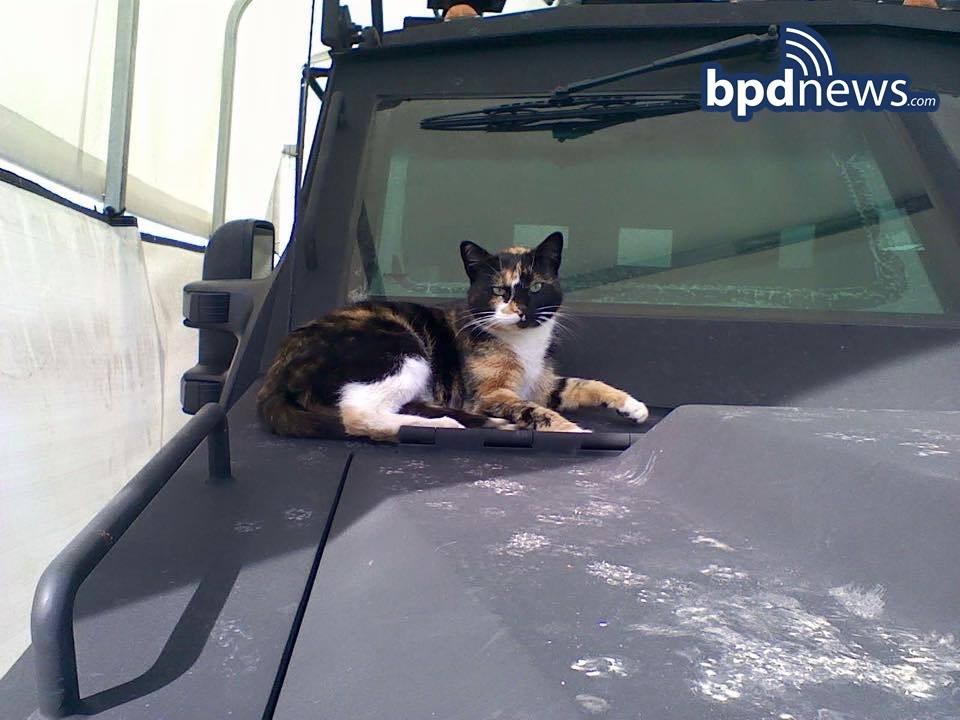 Swat Cat, her name an obvious choice, always greets SWAT team members when they return from a call and will cozy up with them when they are sitting outside.
They've always made sure that she was healthy and safe, and had plenty of food and water.
The one thing they couldn't do, however, was make Swat Cat and indoor cat.
"The men and women of the BPD SWAT Team have tried numerous tactics over the years to convince her to come in from the elements but she is set in her ways," a department spokesperson wrote online.
So, they decided to give her the next best thing.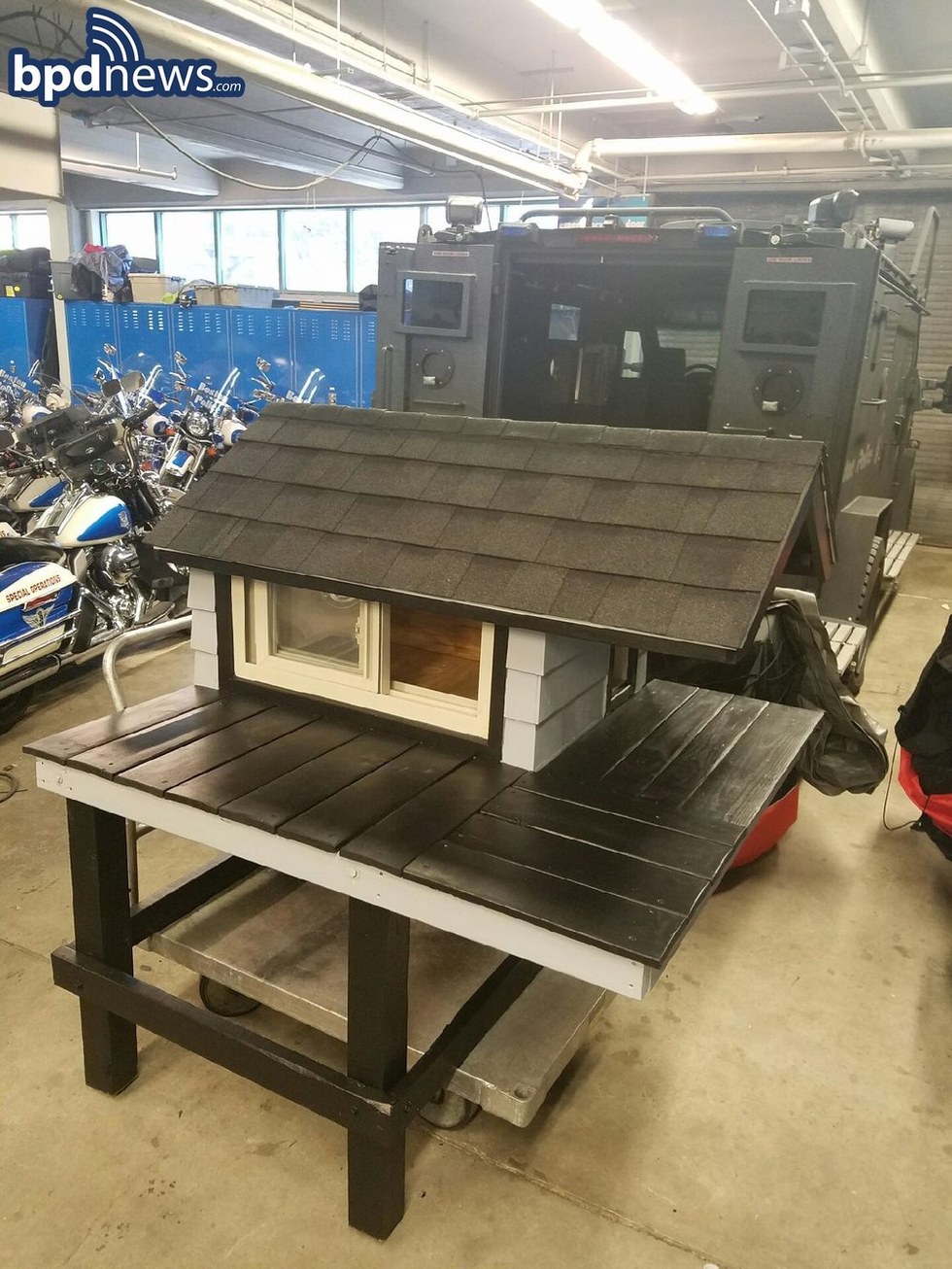 "Officer Jamie Pietroski, a 15-year veteran of the Boston Police Department, stayed late after work for several nights painstakingly preparing Swat Cat's new home," writes the department. "The condo features a spacious studio interior layout, a large deck for outdoor dining and glass sliding doors offering panoramic city views."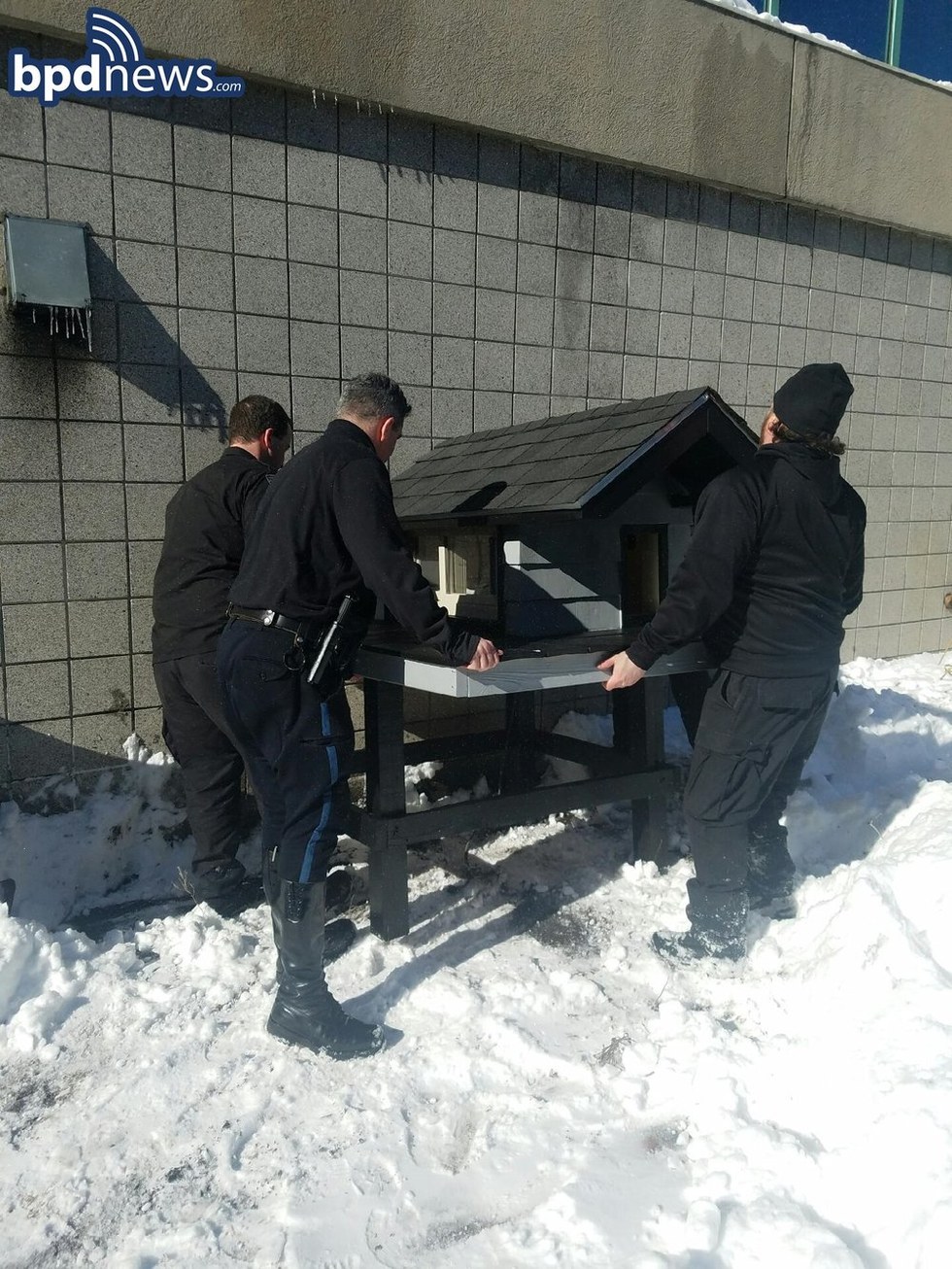 "Swat Cat moved right in and looks very happy with her new custom kitty accommodations," wrote the department.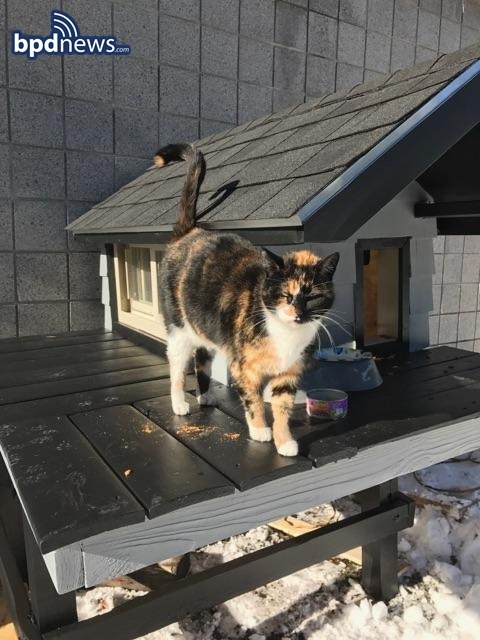 We're happy to know that Swat cat finally has a place of her own, and she has caring officers that will always look after her.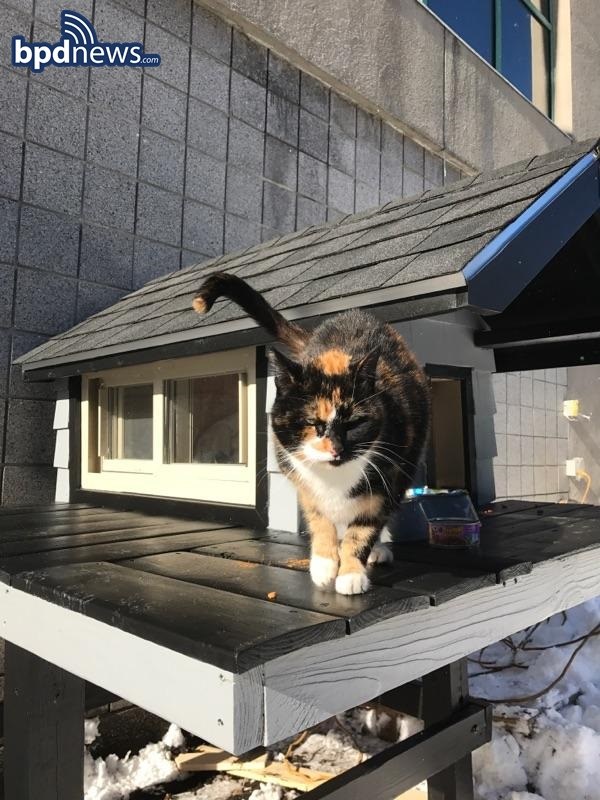 Share the cute!
Related Stories:
Affectionate kitten decides to climb a police officer in the middle of a traffic stop
Cop rescues kitten and gets a new adorable little partner (Gallery)
And this is why police cats aren't a thing...
via The Dodo
LIKE US!
Comments
comments powered by

Disqus
LIKE US ON FACEBOOK!