Don't worry – new study finds that cats don't cause mental illness
People who grow up with cats in the home are no more likely than anyone else to develop mental illness, British researchers reported Tuesday.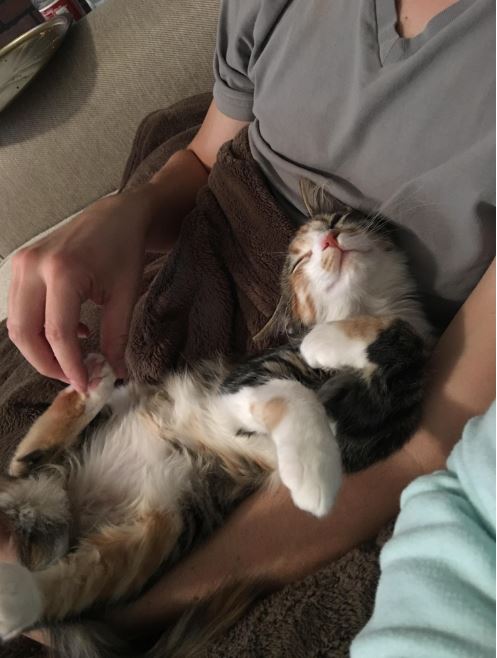 If you have cats, you've probably heard of the dangers of contracting Toxoplasmosis gondii, a potentially fatal disease and bringer of mental illness, from our cats' feces. Is it really something to worry about, or is it just a sensational headline?
Well, thanks to a new study, it looks like us cat lovers are in the clear.
Researchers looked for evidence that T gondii carried by cats might affect the developing brain, making people susceptible to schizophrenia, psychosis and other symptoms of mental illness. The study of nearly 5,000 people found no such evidence, they reported in the journal Psychological Medicine.
"The message for cat owners is clear: there is no evidence that cats pose a risk to children's mental health," Dr. Francesca Solmi of University College London, who led the study team, said in a statement.
"In our study, initial unadjusted analyses suggested a small link between cat ownership and psychotic symptoms at age 13, but this turned out to be due to other factors," she added.
"Our study suggests that cat ownership during pregnancy or in early childhood does not pose a direct risk for later psychotic symptoms," Dr. James Kirkbride of University College London, who oversaw the research, said in a statement.
Previous claims of a link between T gondii and mental illness were never researched in depth. Previous methods were simply asking if those who were already mentally ill happened to have cats or been around cats in their childhood. This blatant lack of research into other factors lead us to believe that it was just a great headline to freak people out.
"Once we controlled for factors such as household overcrowding and socioeconomic status, the data showed that cats were not to blame. Previous studies reporting links between cat ownership and psychosis simply failed to adequately control for other possible explanations," Solmi added.
So there you have it. Cats are our friends and we can sleep peacefully at night.
Share this story!
Related Stories:
New study says cats are just as smart as dogs, they just don't feel like showing it
Studies have found... all cats are sadistic psychopaths (Funny)
10 ways cats are good for your health!
via NBC News
LIKE US!
Comments
comments powered by

Disqus
LIKE US ON FACEBOOK!