Dear diary: If I were to become President
An online diary post from our kitty CEO:
As a cat, its interesting to watch the humans foam at the mouth over politics. Specifically, the American species. It's entertaining to watch especially because humans are incredibly stoopy and have no idea what they're talking about. It's like a bunch of yapping dogs on two sides of a fence arguing why their yard is better than the others. Fun fact: the yards are the same and the dogs are idiots.
My human is a bit of a dope, I love the guy don't get me wrong, but he's barely more intelligent than my doggy roommate or the example of yapping dogs I provided above.
I've learned that the American political system is dominated by two parties, the democraps and the republicants. (Sorry if I've offended you – but not really because I'm a cat and I don't care what you think.)
There are other parties too but nobody apparently cares about them. A line has been draw in the litter box – you're either on one side or the other.
As a cat – the whole idea of picking a side is madness. Cats do whatever we want, whenever we want. There are no lines in the cat world. If we see a line, we cross it over and over again, back and forth, because we can and f*ck your line.
I decided the only way to fix this political crap storm is to remove humans from office and replace them with cats.
Even further, I should be the next president of the United States of Ameowica.
Human priorities are more mixed up than my party mix of kitty treats.
As kitty president, here are just a few of the following executive orders I'd issue on my first day.
1. Mandatory naps
Humans are so whiny and cranky. You know why? Because they don't sleep nearly enough as they probably should. I would institute mandatory naps, a few a day, to let the humans calm the f*ck down.
2. Mandatory treats
Treats make everybody happy. I specifically like fishy treats but I believe every cat, and human, deserves their own special bag of treats they can enjoy daily. This should also help with their crankiness.
3. Mandatory play time/turning off of the light box
Humans always complain how busy and tired they are. I can't tell you how many times my human will come home from work and will sit in front of the talking light box on the couch for hours… and will stare at it until he falls asleep. The talking light box must be some sort of mind control/stoopifying device that melts their brains. So… turn the dang light box off and play. Swat at dangling things, claw your curtains, hop from table to couch to counter tops, chase birds and squirrels, hunt imaginary things around the house – get active! Then eat some treats and nap.
4. Fines for too much yapping
The world is just too dang loud. Yapping dogs and yapping humans yapping about crap. Did you know cats rarely talk/meow to one another? We only do that to you humans because stoopy noises coming out of one's mouth is the only way you stoopy creatures know how to communicate.
Learn from each other's body language. Pay attention. Listen more. Study. Be more like a cat.
Before yapping your head off like the dog when he hears the doorbell ring, enjoy the beautiful sound of silence. Take some time to reflect on what's good in your life instead of all the negativity. Like treats, naps, and a warm sunbeam that warms up your belly from your favorite window.
Life's too short humans, especially for a species that only has one life instead of nine.
#rantover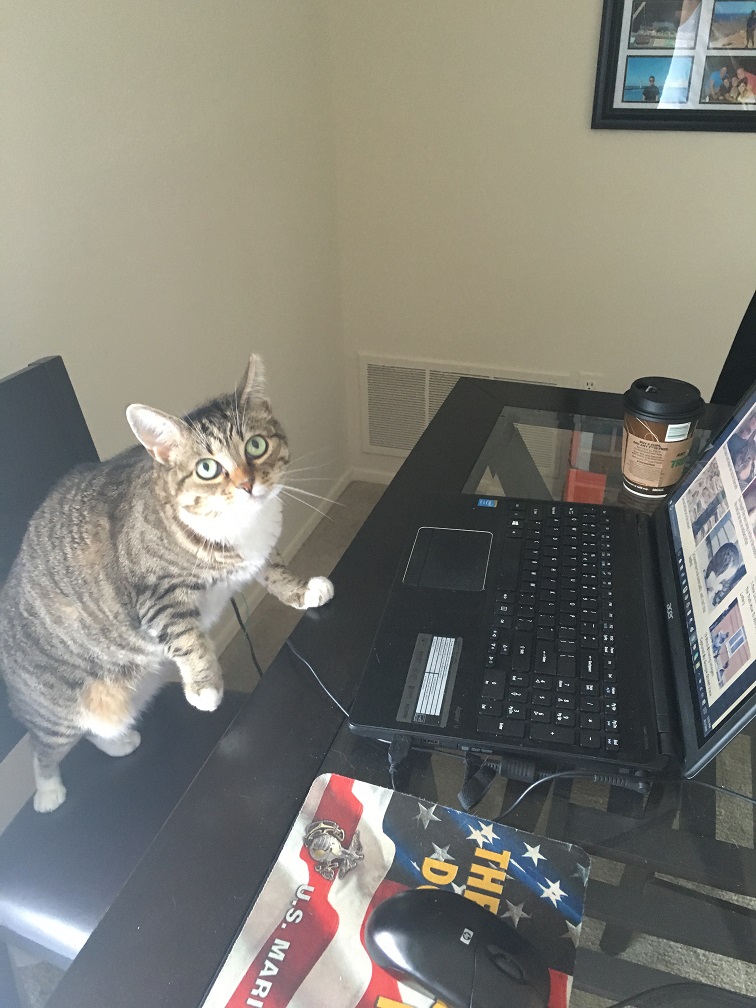 -iizcat
Related Stories:
Dear diary: The presidential debate - the orange gorilla pig man vs. the creepy robot woman
Dear diary: the human is upset because I tried to eat him
Dear diary: I need to time travel back to Ancient Egypt so I can be worshiped properly
LIKE US!
Comments
comments powered by

Disqus
LIKE US ON FACEBOOK!