Senior cat rescued from brink of death purrs and chirps like a kitten in new home (Gallery)
Rescuers found this senior orange tabby outside in the cold, half frozen to death.
They brought him back to full health, and this senior kitty purrs and chirps like a kitten!
Meet Fargo!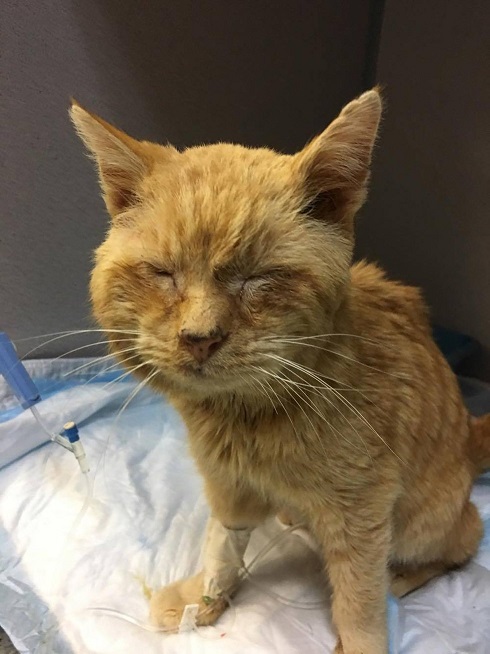 Itty Bitty Kitty Committee
The Itty Bitty Kitty Committee, a rescue group in Charleston, West Virginia, received a message from Eva of B.A.R.C. Boone Animal Rescue Coalition about a ginger cat that was found "half frozen".
"Eva only contacts me about the kitties that truly need more than they have to offer so I knew (before I even saw a photo) that this kitty needed help now," Dorella Tuckwiller, founder of IBKC shares with Love Meow.
Once the ginger was transported to the vet's office, he was smothered with love. He could barely open his eyes, but he purred like a lawn mower.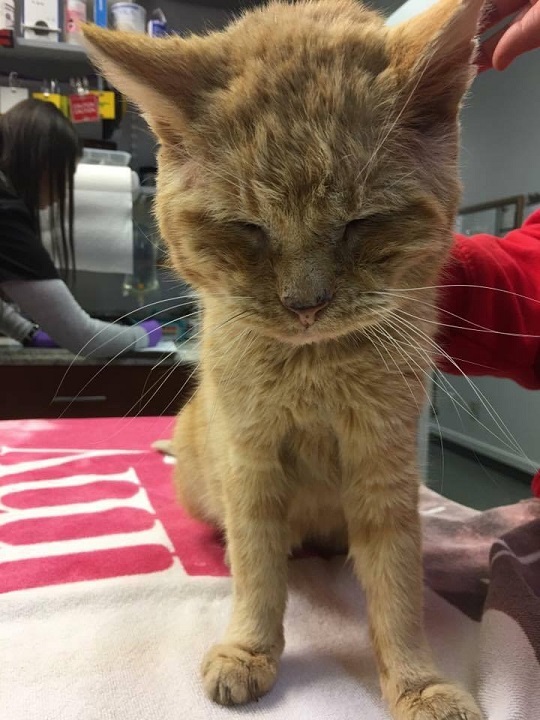 Itty Bitty Kitty Committee
"I looked at him and knew that he was a very old fellow…. The smell from him was awful. He was so skinny… He was immediately taken back for a combo test. The blood was drawn and I sat there and waited."
Surprisingly, Fargo had a clean bill of health!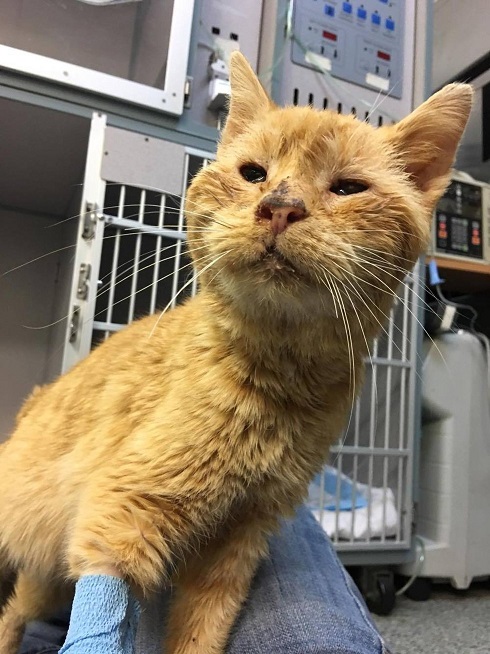 Itty Bitty Kitty Committee
Fargo, finally feeling safe, slept like a baby. He is now living with a foster family, which will be his forever family, for they will not adopt him out.
"Fargo sure is living the life with his foster family. (We will not adopt the boy out, we are basically hospice until his very last breath.) Other than old age, medically, he's doing fine."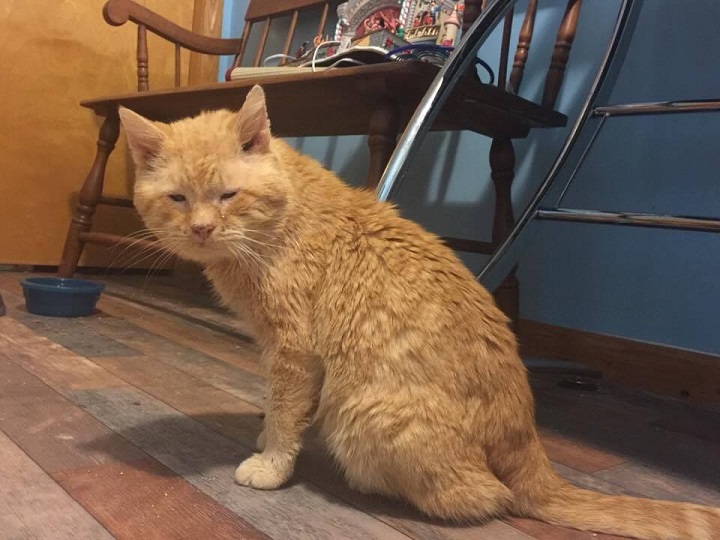 Emiley Schoolcraft
"He is so incredibly sweet, his purr is unlike anything I've ever heard! When he gets feisty, he nibbles at your hand with his one tooth," Emiley Schoolcraft, Fargo's foster mom, told Love Meow.
"We are unsure of the amount of time he has left on this earth, what we are sure of is the love we have for this sweet old boy and the amount of love he has for us."
His past is a mystery, but what they do know, is that Fargo will live out the rest of his life in a warm home surrounded by love.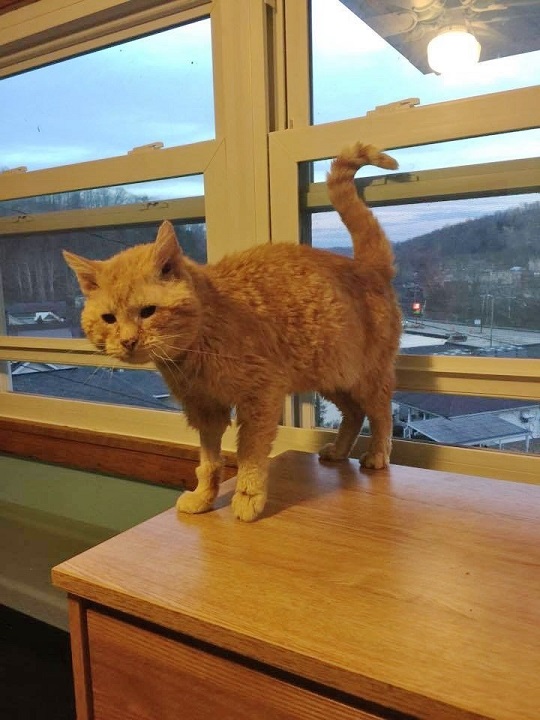 Emiley Schoolcraft
Watch the video below!
Related Stories:
Family adopted a 20 year old cat from the shelter, never expected how much love he had left to give
Couple finds cat frozen in a puddle and save his life just in time
via Love Meow
LIKE US!
Comments
comments powered by

Disqus
LIKE US ON FACEBOOK!