Stowaway kitten found on oil rig 30 miles offshore is rescued and given a home
This teeny calico kitten somehow found herself miles out at sea on an oil rig off the shores of New Zealand. After being rescued, she got more than she could have dreamed of.
Meet Maui!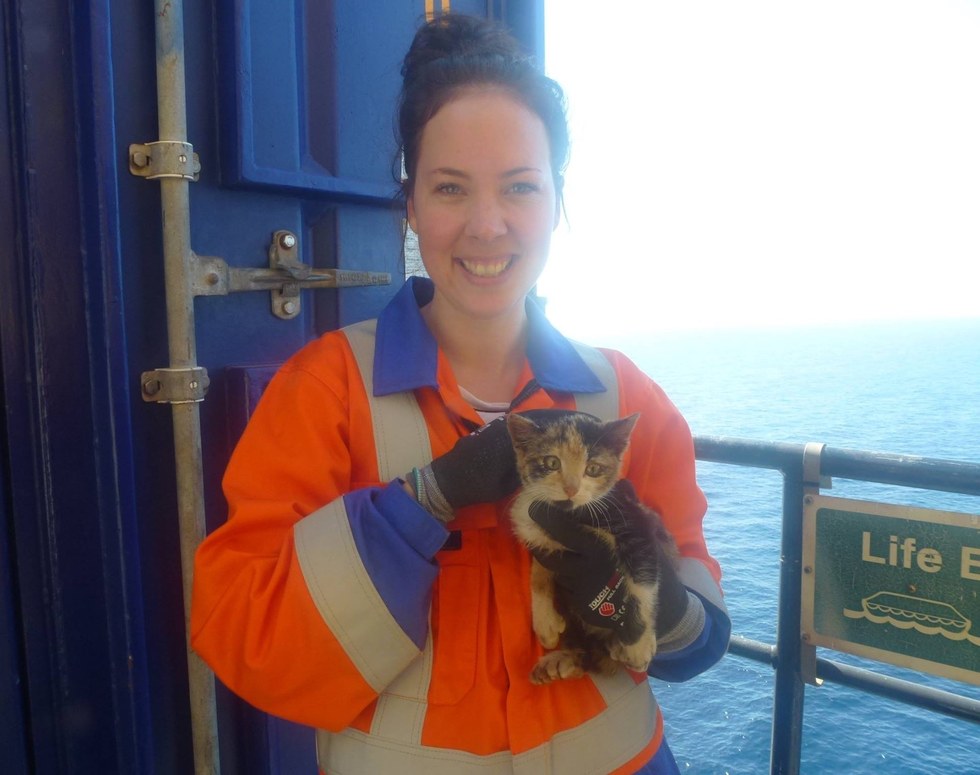 The three-month old calico was found stow away on board a supply vessel boat and ended up on a gasfield rig off the coast of Taranaki, New Zealand, 50 km (30+ miles) off shore.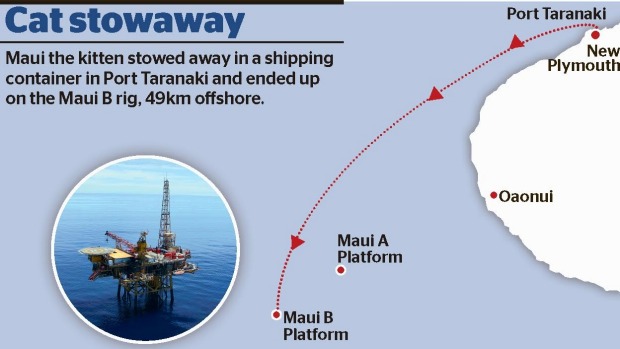 As soon as workers discovered her, they gave her fresh water and a can of sardines.
She was timid at first, but was soon comforted by all the loves and cuddles the workers provided her.
They managed to lure the kitten into a cage with some bacon, then loaded her onto a specially-requested helicopter and she was taken to St Aubyn Veterinary Clinic.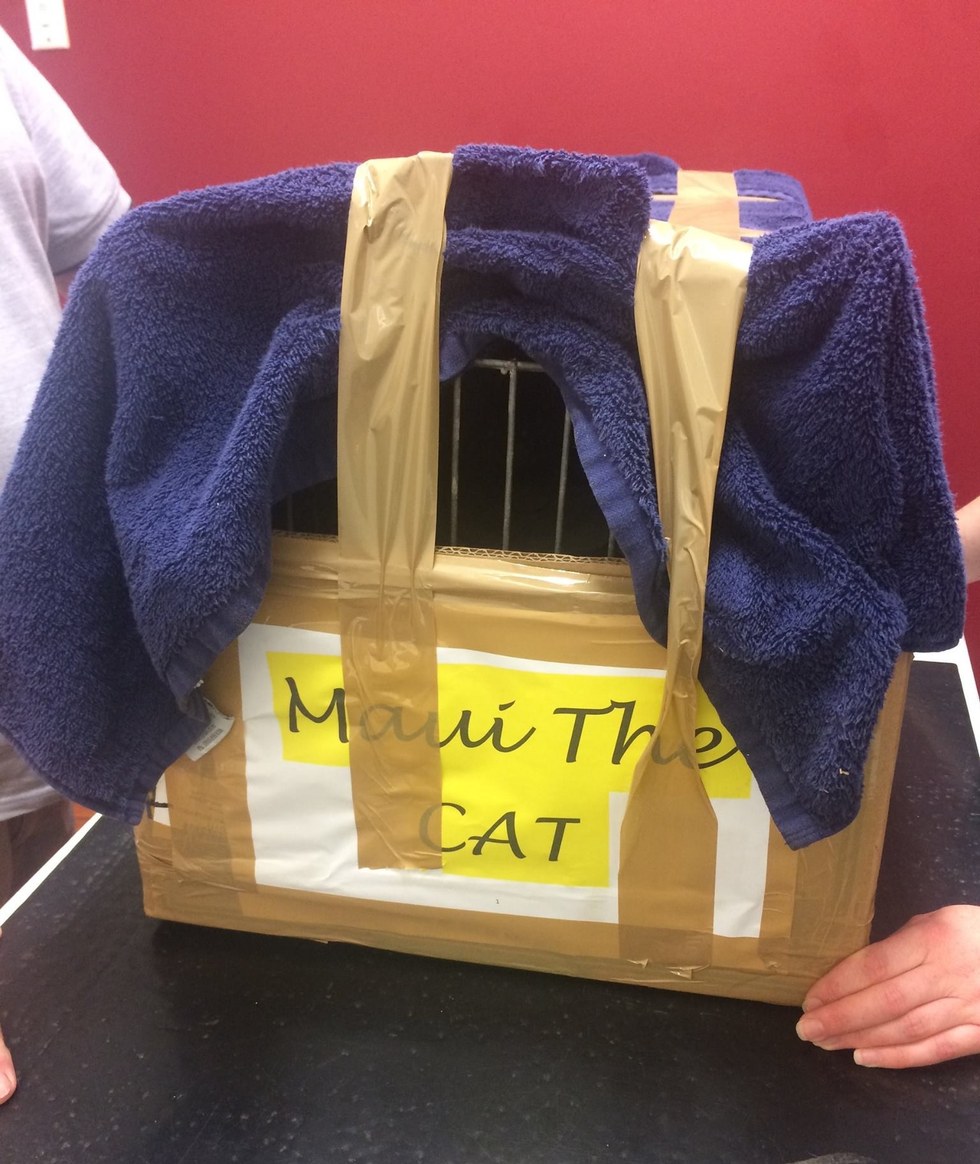 "Once Maui had arrived off her special helicopter ride, she was checked over by our Veterinarian, Gemma," explained the clinic. "She was very shy but passed the vets health check with flying colors. With her exploring the rig she got a little dirty so we gave her a bath, towel dry and to make it all better she was given dinner and a cuddly bed."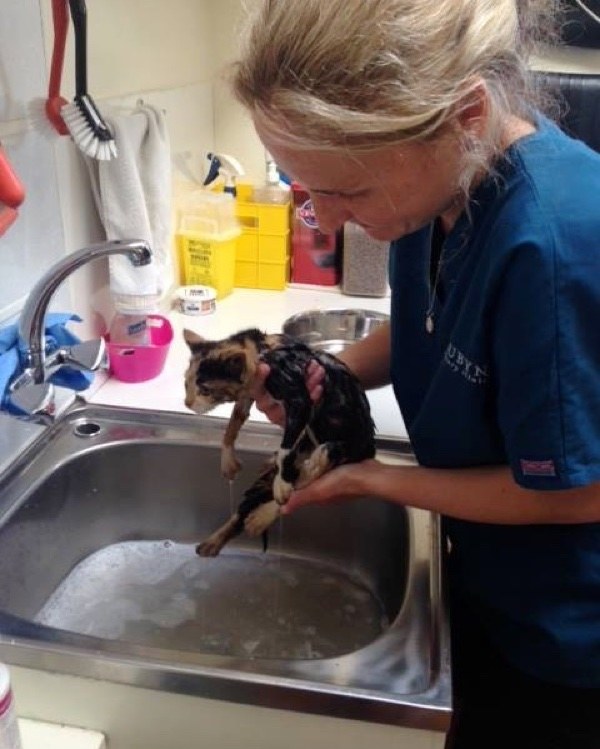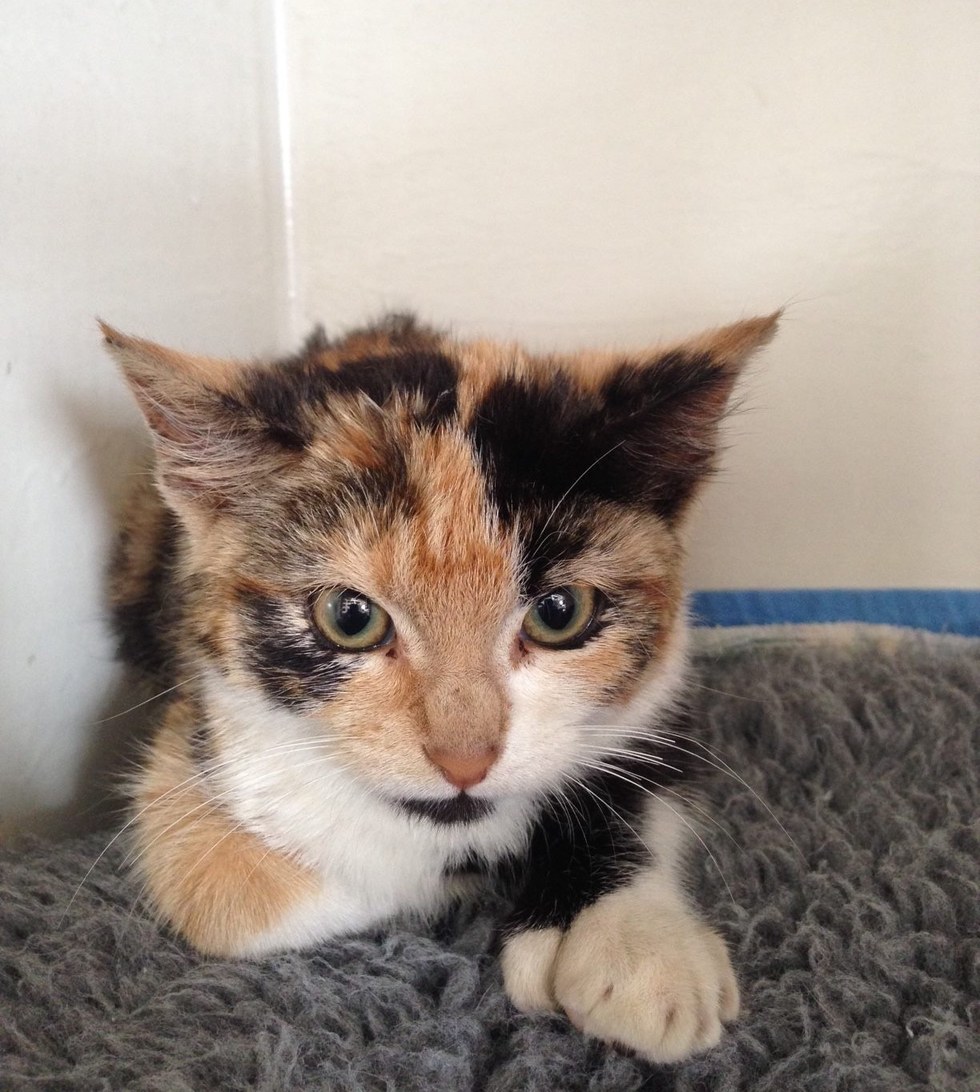 The story gets better. One of the oil rig workers fell in love with Maui, and convinced his wife to let him adopt her!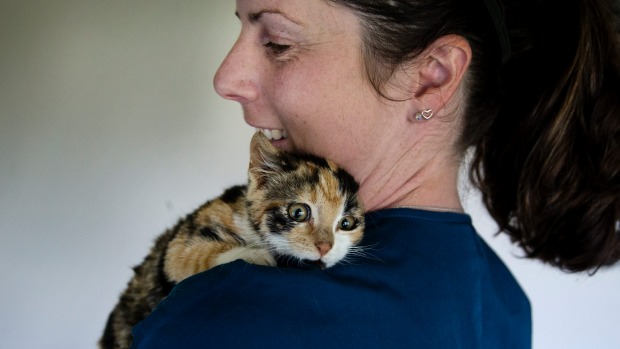 "Little Maui is doing fantastic, just yesterday went to her new forever home. All of the staff are missing her already," St Aubyn Veterinary Clinic told Love Meow.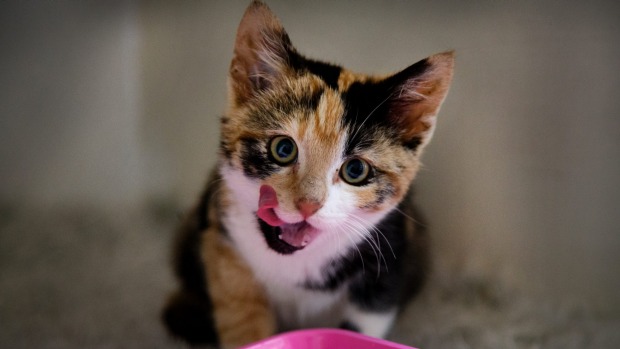 Maui now has her forever home and a new family.
Share the cute!
Related Stories:
She found two abandoned kittens in the middle of nowhere. Now, they're her adventure buddies! (Gallery)
Cat survives 8 days in box after accidentally being shipped over 260 miles away from home
sources: stuff.co, welovecatsandkittens, Love Meow
LIKE US!
Comments
comments powered by

Disqus
LIKE US ON FACEBOOK!