Thanks to a kind man and his kitty, a squirrel family has been happily reunited
During a cyclone, a man named Peter found a squirrel's nest that crashed down outside of his gate. Inside were four baby squirrels.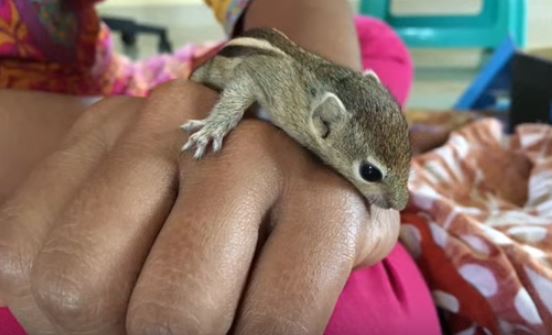 Peter took them in and provided them shelter from the storm. Whilst inside, he knew the poor babies were hungry, so he gave them milk through a syringe. They were shivering cold and scared.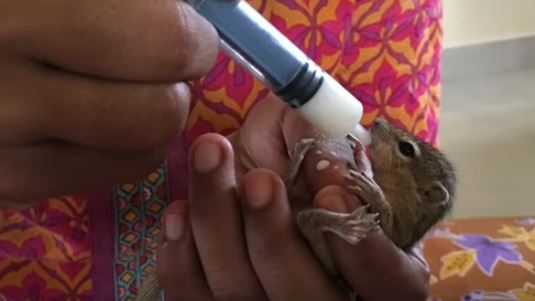 Strangely enough, his cat Hetty, took an interest to the squirrels in a motherly fashion.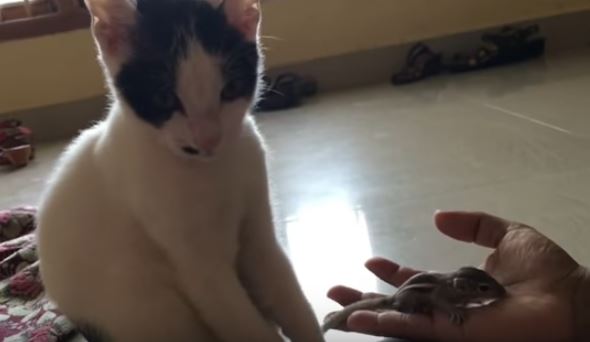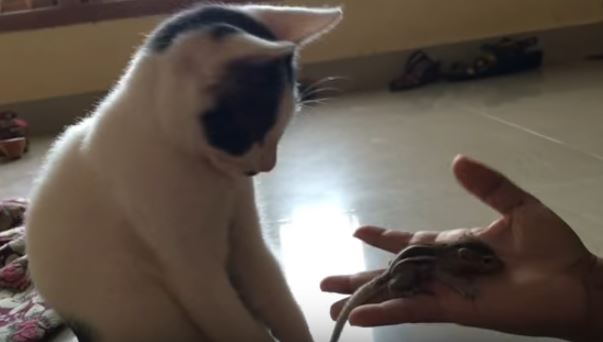 She played with them, groomed them, and gave them something warm to snuggle with as they slept.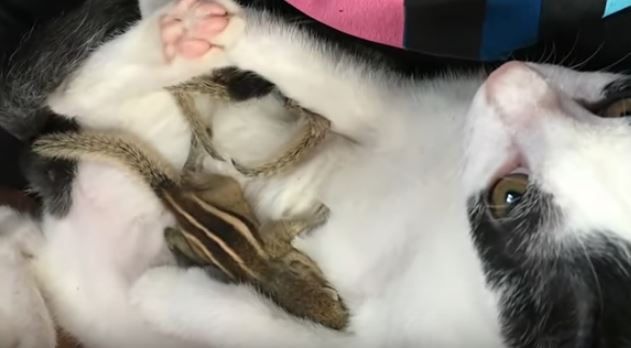 After two days, the storm finally died down, and they heard a squirrel calling outside frantically. They knew that mama squirrel was coming back searching for her babies.
They decided to let out each squirrel outside one by one, so mom could come find them and take them safely back home.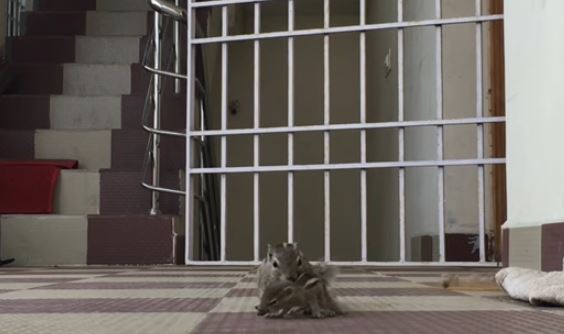 She did just that and took each baby back home with her!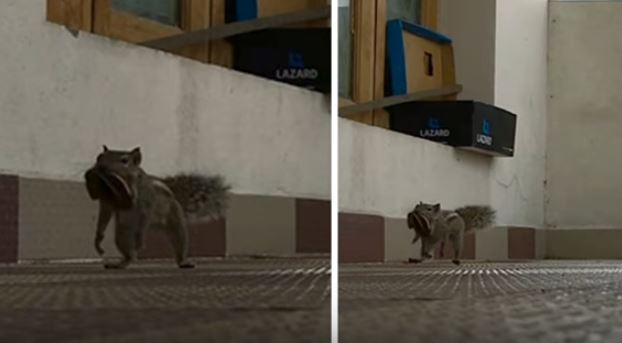 Thanks to a kind man and his kitty, this squirrel family is happily reunited.
Watch the video below!
Share the cute!
Related Stories:
Squirrel grooms incredibly patient cat
Cat adopts baby squirrel monkey after he was rejected by his mother
Brave or nutty? Squirrel hops onto screen to openly taunt the cat
(h/t) Love Meow
LIKE US!
Comments
comments powered by

Disqus
LIKE US ON FACEBOOK!