A man mourning his cat gets a touching letter from a stranger who loved his cat too
Losing a pet is like losing a member of your family. It can be devastating. A man who was grieving over the passing of his cat found out that his heart wasn't the only one touched by kitty paws.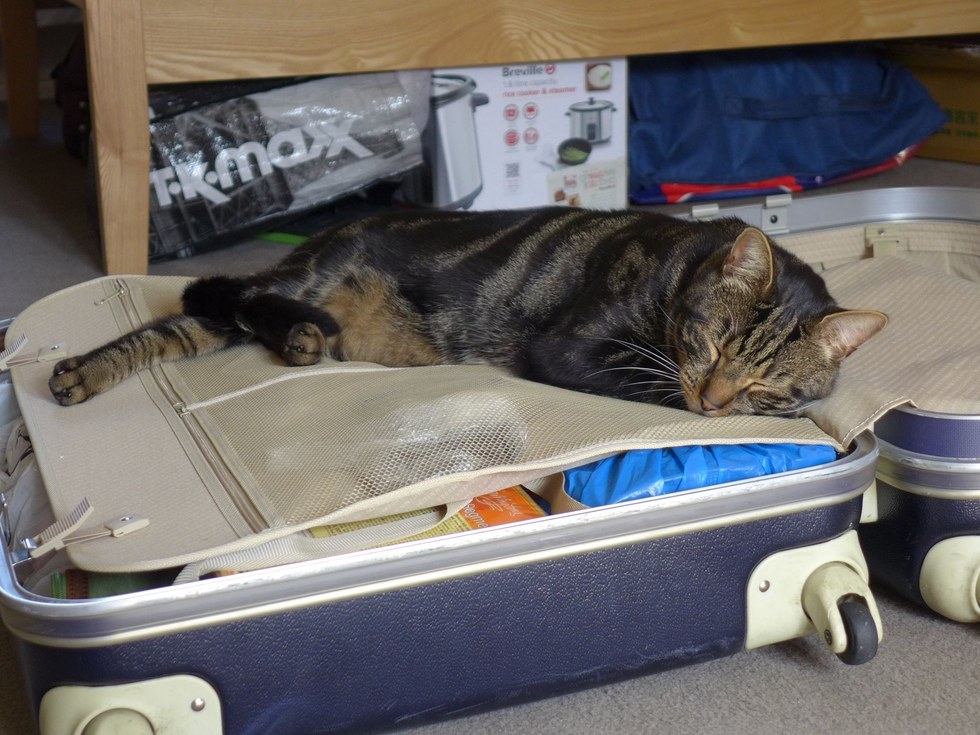 reddit/TravUK
Last month, Scott Ewels was saddened to discover the body of his cat, named Bear, who had died not far from home after an apparent vehicle strike.
Bear had a twin brother named Teddy. The two loved to go on adventures together and were frequently seen dashing out the cat door to go out and play, explore, and hunt. Scott recalls many times he would slip on his slippers to find a "gift" left by Teddy and Bear, who purred happily when he would discover it.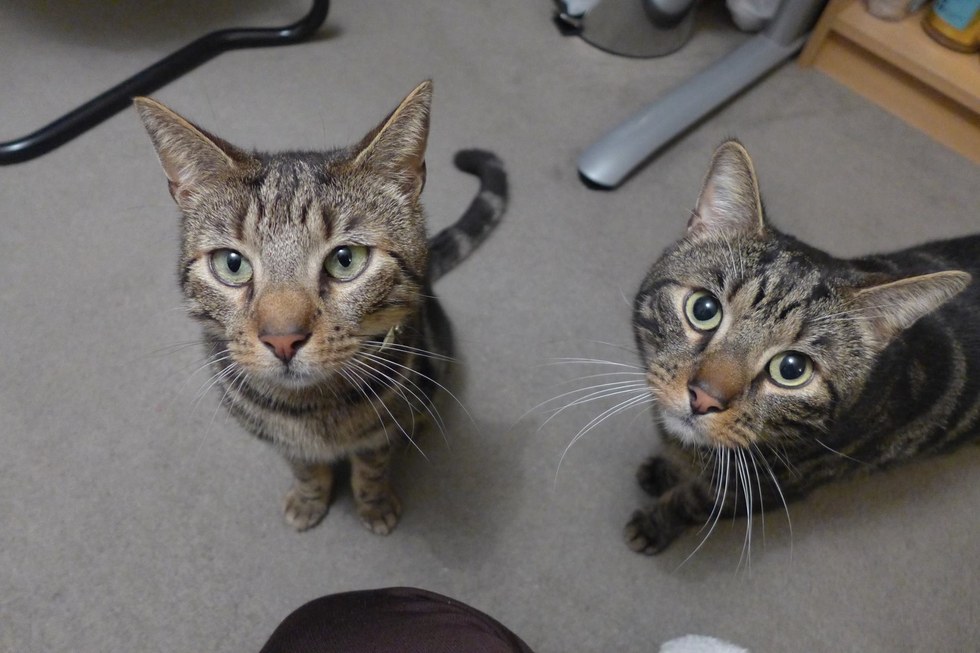 reddit/TravUK
Little did Scott know that on these adventures, both Teddy and Bear made a friend.
Two weeks after Bear passed, Teddy came strolling in with a note attached to his collar.
"Dear Owner: I'm your neighbour, living in 4. I'm also your cats' close friends as they (2 cats) are used to coming to my room everyday," it read. "But one of them, a bigger one has disappeared for two weeks. Is he OK? I'm so worried about him. He is so lovely cat and always touched my heart. Wish he is fine."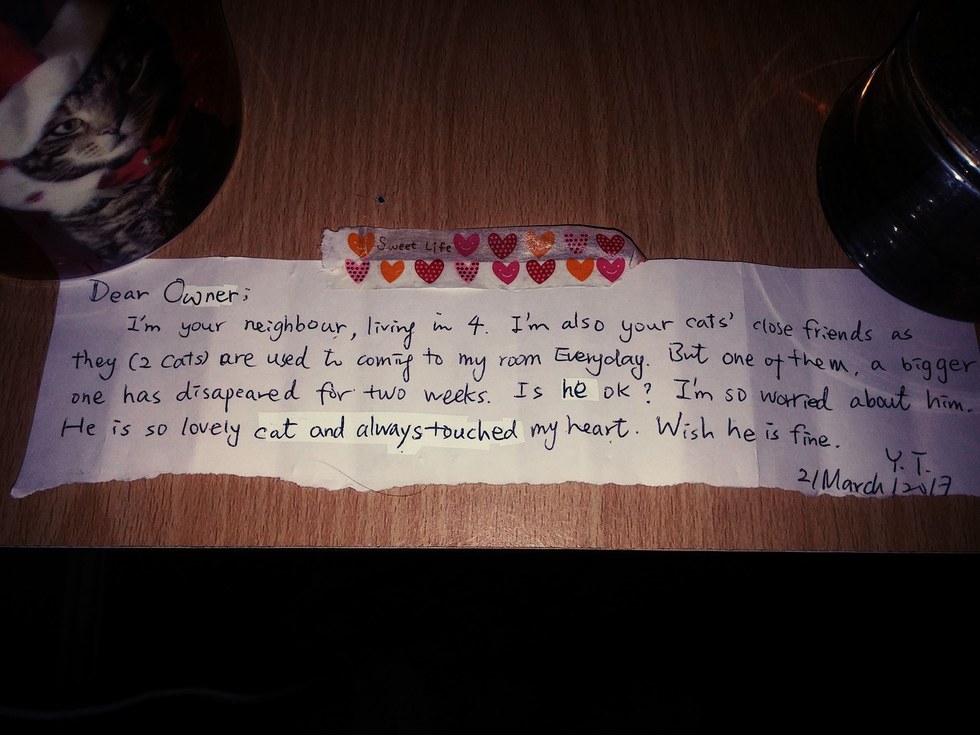 reddit/TravUK
Scott found the neighbor's address and sent them a letter in return.
"I posted a letter through their door late last night explaining how we had lost Bear," Scott shared on reddit.
This morning I woke to a lengthy email from them (I put my email address on the letter), explaining how they loved their time with my cats, especially Bear. They even attached some pictures they had taken of my boys which warmed my heart."
Here's a small portion of the email his neighbor shared with him.
"Bear is so important friend for me. We met in Oct. 2015 when Teddy and Bear came to our garden and stood in front of my room(my room is facing the back garden). I remember I was writing my thesis, suddenly, they just came out and were looking at me. They were just like my supervisor at that time. Our friendship began so funny. After that day we met, they came and played in our house everyday. Also my housemates know these cat brothers.
It still remains a question about Bear. I am not sure why he came to my room EVERYDAY after we met for just sleeping on my sofa for a whole afternoon. Sometimes, he slept all the time in afternoon and them went out for a while and then went back again and slept on my sofa until midnight. His snoring always keeping me awake for helping me focused on my work.😌
Bear is so touching and talkative. He always talked something that I could feel he tried to say. He was just like an angel for me. He was a good listener when I needed a "person" to help me for rehearsing my presentation. He was my best friend even we couldn't speak in English. But he entirely touched my heart. I miss him so much. I have a lot of stories about him to say. But I'm so sorry at this moment that I cannot keep a clear mind to write properly."
Scott shared that the neighbor came over and placed flowers on Bear's grave.
"If anyone with a pet reads this, please do give them a hug. They can be taken so swiftly, and as you say, you may never get time to say goodbye. Never take them for granted."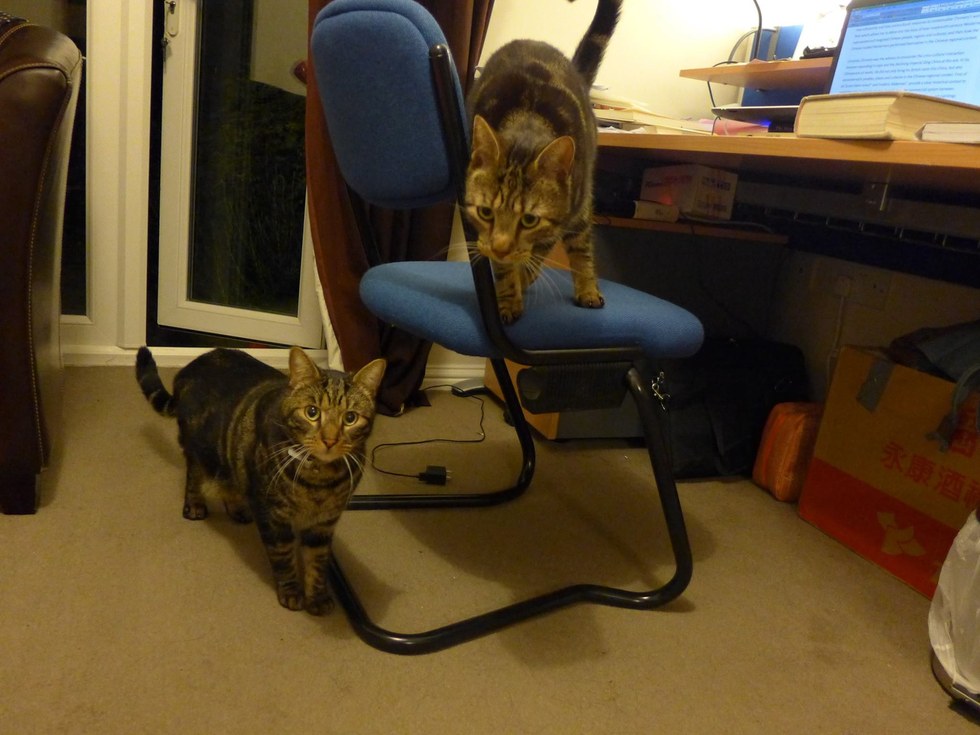 reddit/TravUK
Share this touching story. We like to think that Bear is waiting for his owner at the rainbow bridge. They'll meet again some day.
Related Stories:
A poem of the rainbow bridge will help you in your time of grief
Teeny kitten found in box with a heartbreaking note written by a child asking for help
Pet sitter receives hilarious note describing the 4 cats she has to take care of
18 year old cat gets dropped off at a shelter with a heart breaking note
(h/t) The Dodo
LIKE US!
Comments
comments powered by

Disqus
LIKE US ON FACEBOOK!