Men find kitten half frozen to death in the middle of the highway and rush to the rescue
Two RCMP members came to the rescue of an orange kitten who was stuck in the storm that swept through Saskatchewan Tuesday.
Meet Ambrose the kitten!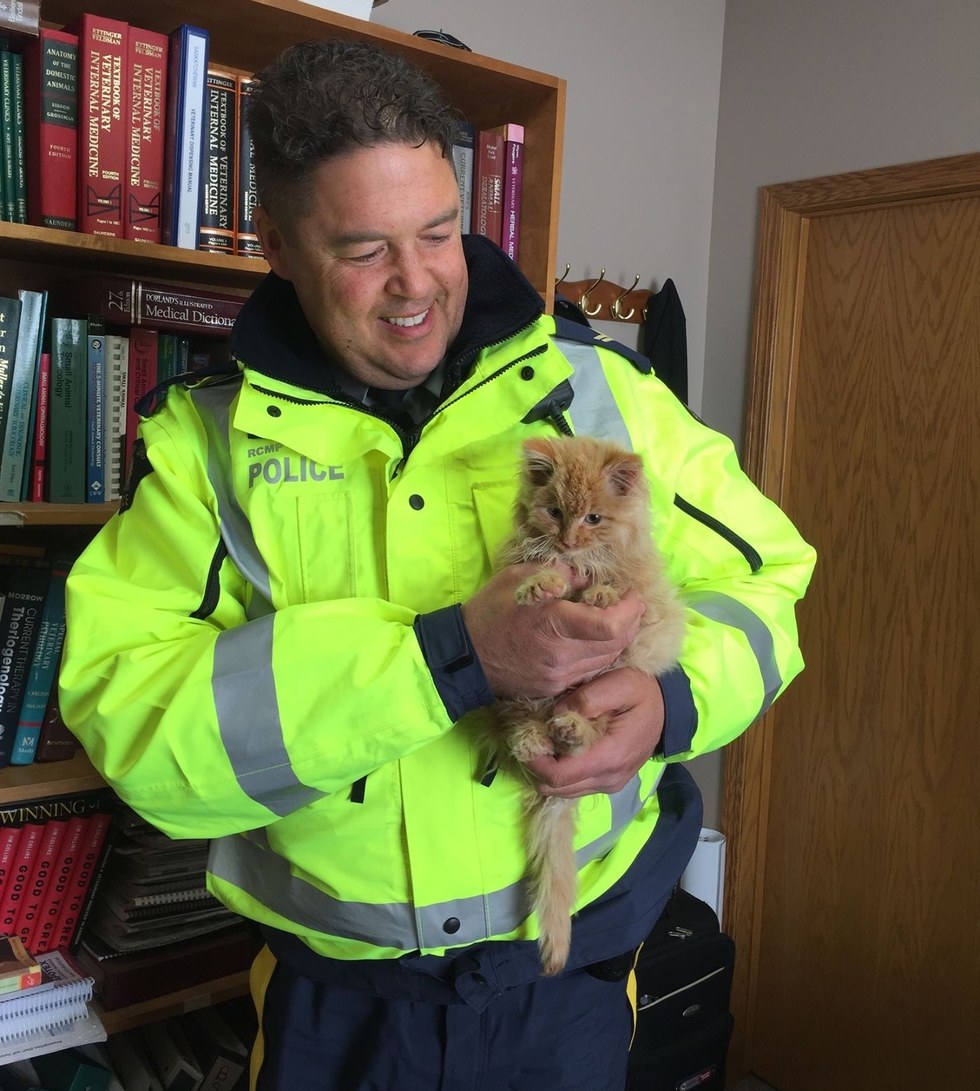 Prairie Animal Health Centre
According to RCMP, while patrolling on Highway 39, Cpl. Sean Chiddenton and Cst. Ryan Oram came across a small orange kitten who was nearly frozen.
Chiddenton saw something on the road at the last second and swerved around it.
"I thought it was a chunk of ice that had fallen off a semi at first, but then thought it looked it an animal," Chiddenton said in a Facebook post on the Saskatchewan RCMP page.
His partner Oram wasn't able to avoid kitten and drove over top of him. Luckily, the kitten was so small he wasn't struck.
"He backed up and the partially-frozen lump stood up and started walking towards him," Chiddenson said. "The wet blowing snow stuck to him right away. He wasn't moving very much, but was meowing non-stop."
Oram put the kitten in his truck and the two RCMP members drove him to the Prairie Animal Health Centre in Weyburn. Chiddenton said he later checked in on the kitten and "was happy to see the little guy was alive and alert and meowing away."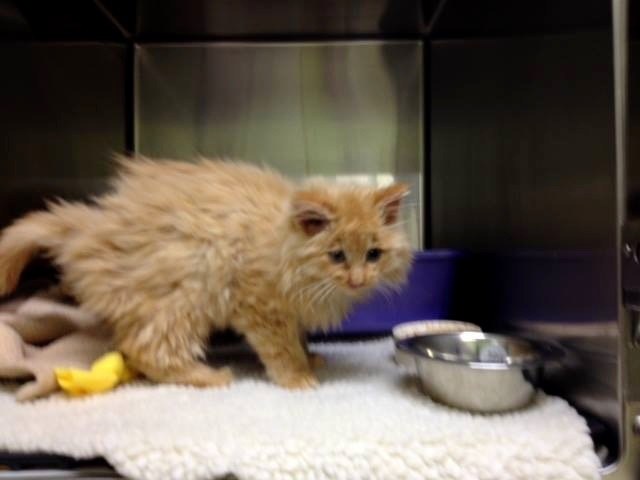 Dr. Catherine Colodey, one of the veterinarians at Prairie Animal Health Centre who helped treat the kitten, said the animal came in around 9:30 a.m. in the morning wrapped up in a blanket and screaming in pain.
"He was pretty much frozen solid," Colodey said.
"We actually couldn't even get a body temperature to register for him until about 45 minutes of working to try and get his body temperature to increase. He was obviously very hypothermic and very frostbitten."
The kitten was given warm water baths and warm canned meals. He was able to register a normal body temperature around noon with gradual warming in the baths.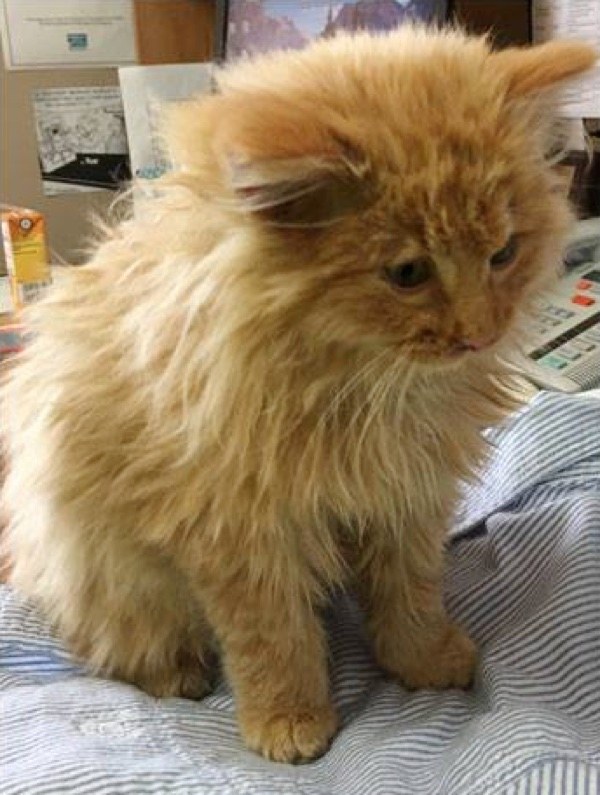 Saskatchewan RCMP
"Then his attitude and personality started coming back and it was just very rewarding for us for sure and even more so for the kitten," Colodey said.
They named him Ambrose.
"It was quite a process to warm him up but luckily not very many clients were making the trek to the vet clinic in the blizzard so we had time to dedicate to this little guy."
Colodey said the tip of Ambrose's tail may need to be amputated due to frostbite but otherwise should make a full recovery.
"He is just an absolutely healthy happy cat with a big voice might I say. He's like a lion," Colodey said.
Even better, Ambrose found his forever home!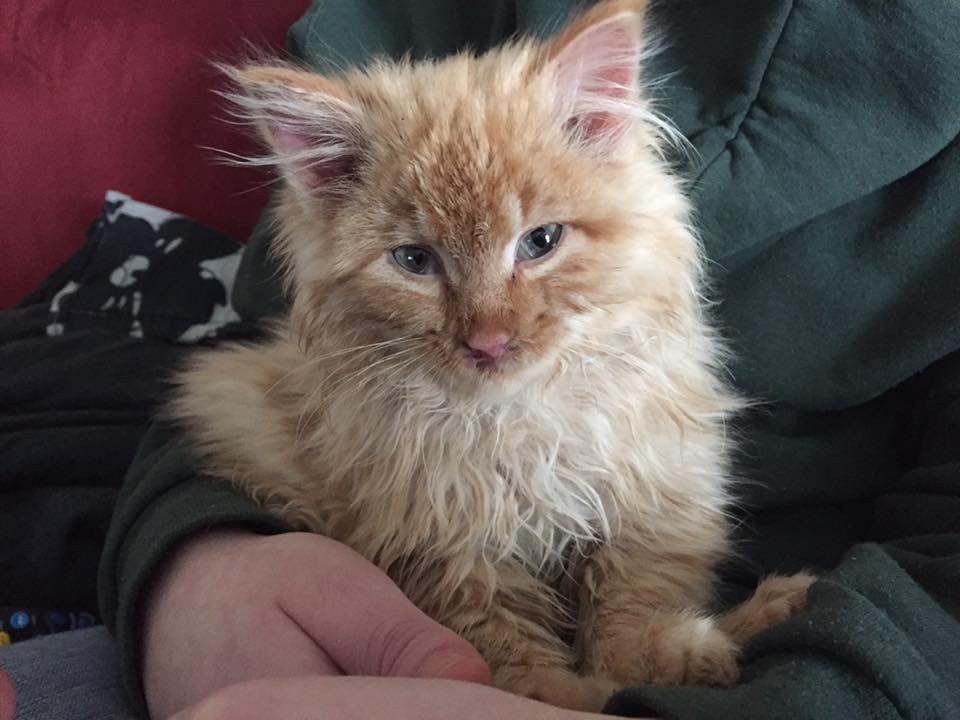 Andrea Clarke
He has been adopted by one of the doctors at the clinic. Colodey said the doctor, who lives in Griffin, was trapped in Weyburn due to the storm.
"He was very happy to find the kitten sitting with me at my desk, purring and meowing and eating and looking very much like a very healthy kitten," Colodey said.
"So kind of a complete 180 from how he presented and certainly I think better than what the RCMP officers were expecting to see. Such a quick recovery to is always surprising sometimes but it makes for a very happy story in the end."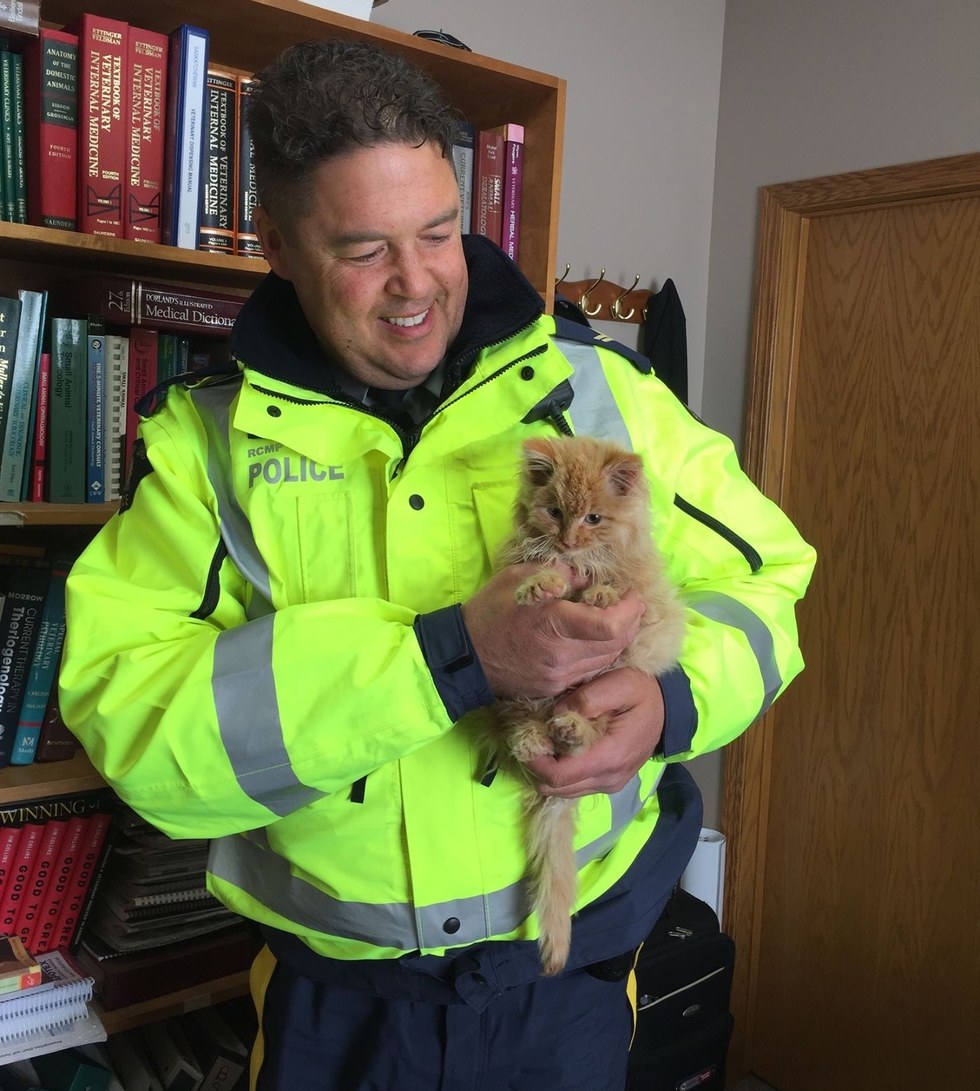 Prairie Animal Health Centre
Share this rescue!
Related Story:
Couple finds cat frozen in a puddle and save his life just in time
Teeny kitten rescued from highway can't stop cuddling
via Global News
LIKE US!
Comments
comments powered by

Disqus
LIKE US ON FACEBOOK!