Blind street cat gets rescued and surprises everyone with his gorgeous eyes (Gallery)
A scraggly blind cat was wandering the streets when a good Samaritan found him and got him help.
Little did everyone know that this little guy wasn't actually blind, and he had beautiful eyes underneath his crusted over fur!
Meet Cotton the cat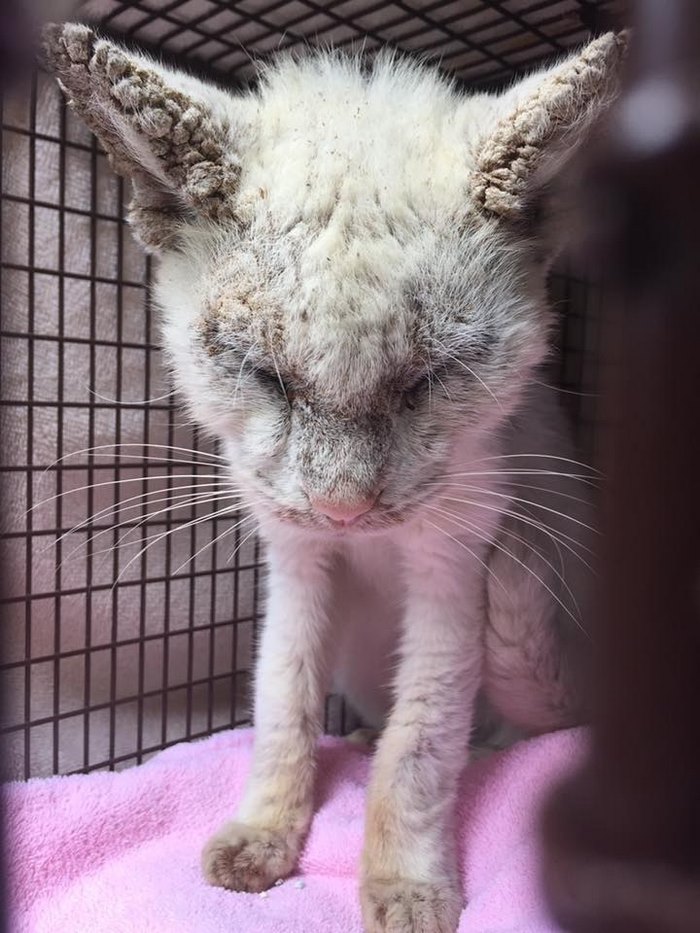 A stray cat was found wandering outside a home in Royal Palm Beach, FL. Joe, the owner of the property came outside and couldn't believe what he saw.
"He said Cotton came out of nowhere and started eating from the bowl of food he had for his cat. He said Cotton seemed very hungry, like if he had not eaten in days," Carmen Weinberg, founder of Animal Friends Project, told Love Meow.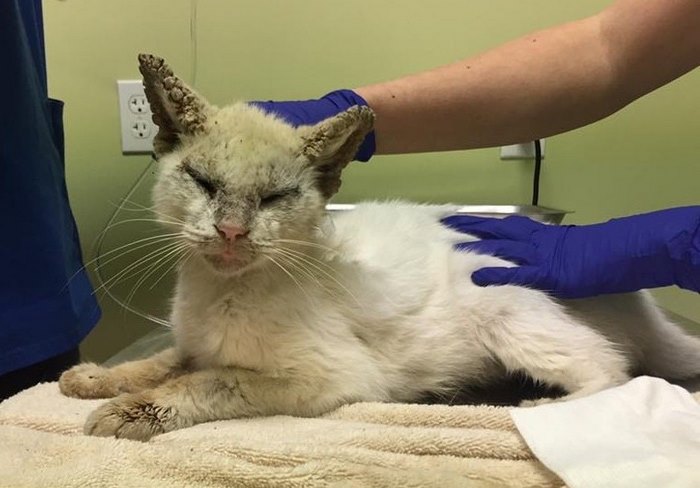 He noticed the poor cat was suffering from a severe case of mange, and his eyes were crusted over and sealed shut.
The man shared a post on Facebook, asking for someone to help the cat, when Carmen Weinberg reached out.
"I took him immediately to my vet… and they confirmed that he was suffering from mange," Weinberg shared with Love Meow.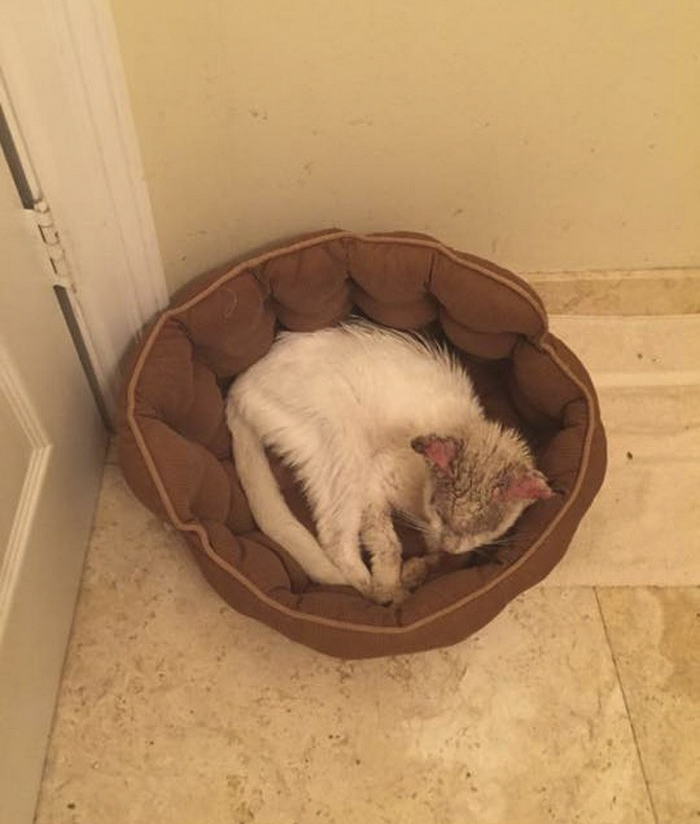 "He purred the whole time they were examining him! He received antibiotics, a dose of Revolution and fluids and we went home. Fortunately, I had a spare bathroom where he could stay."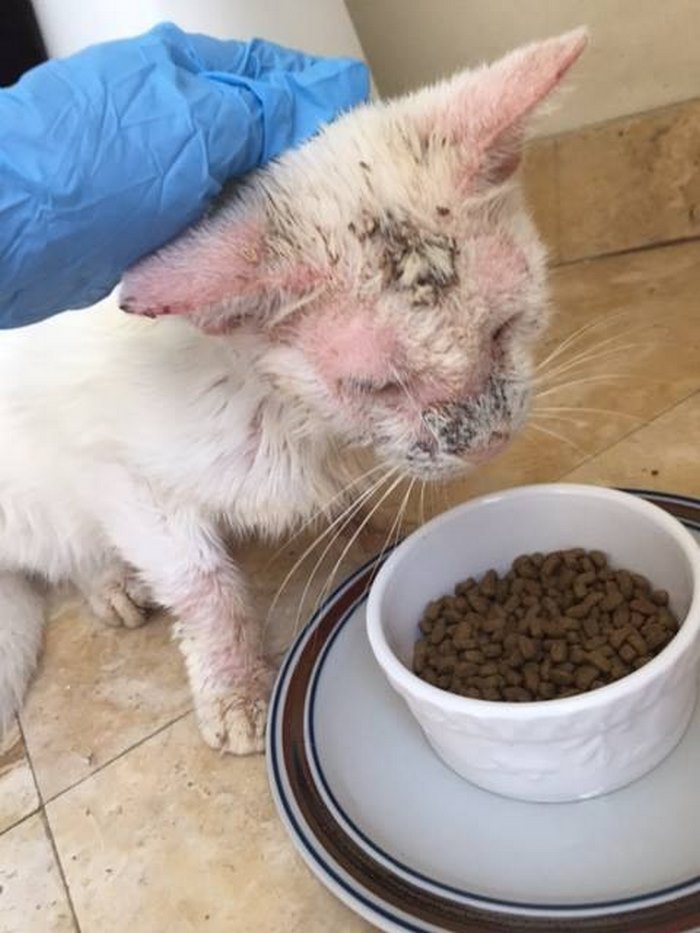 "Cotton was very skinny but fortunately, he ate well and was in good spirits. He must have sensed we were trying to help him and he loved to be touched."
Day by day, Cotton started to look and feel better. Until one day, he finally was able to open his eyes!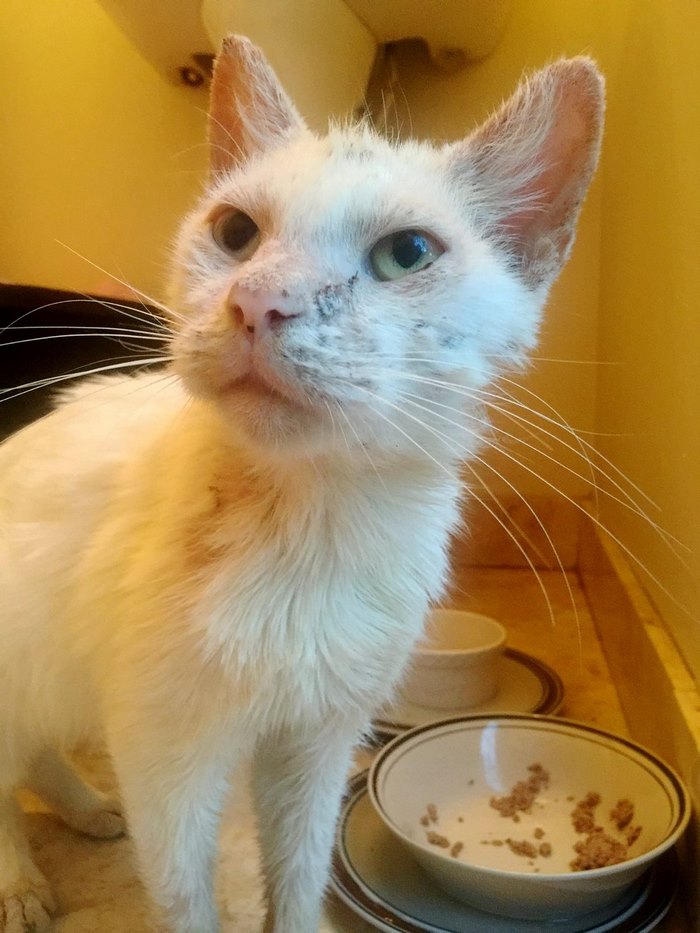 Under that nasty mange was a very handsome kitty.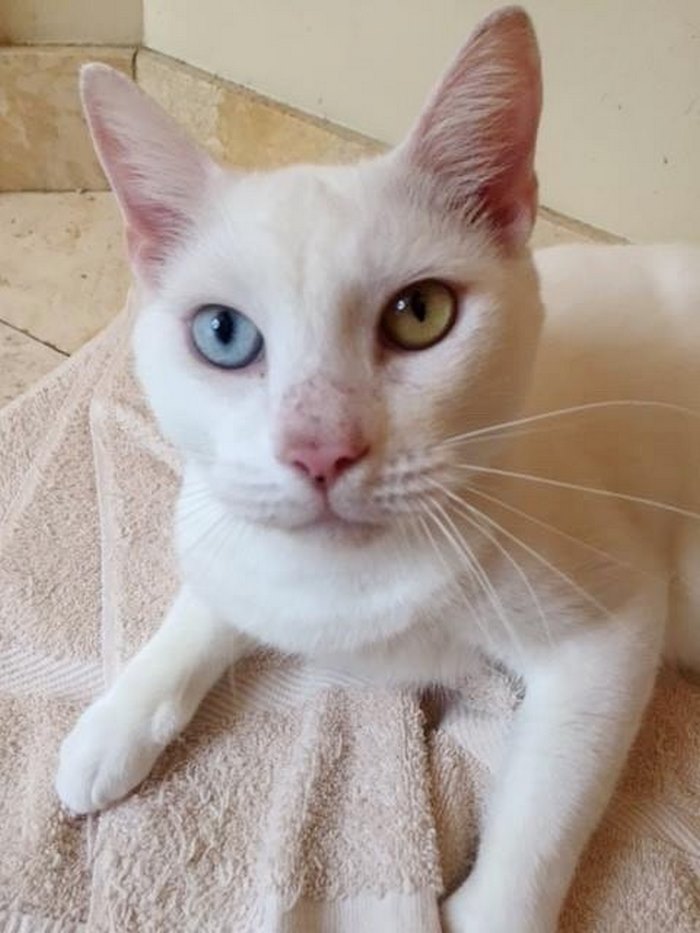 Cotton is a very loving kitty and follows Carmen and her family everywhere.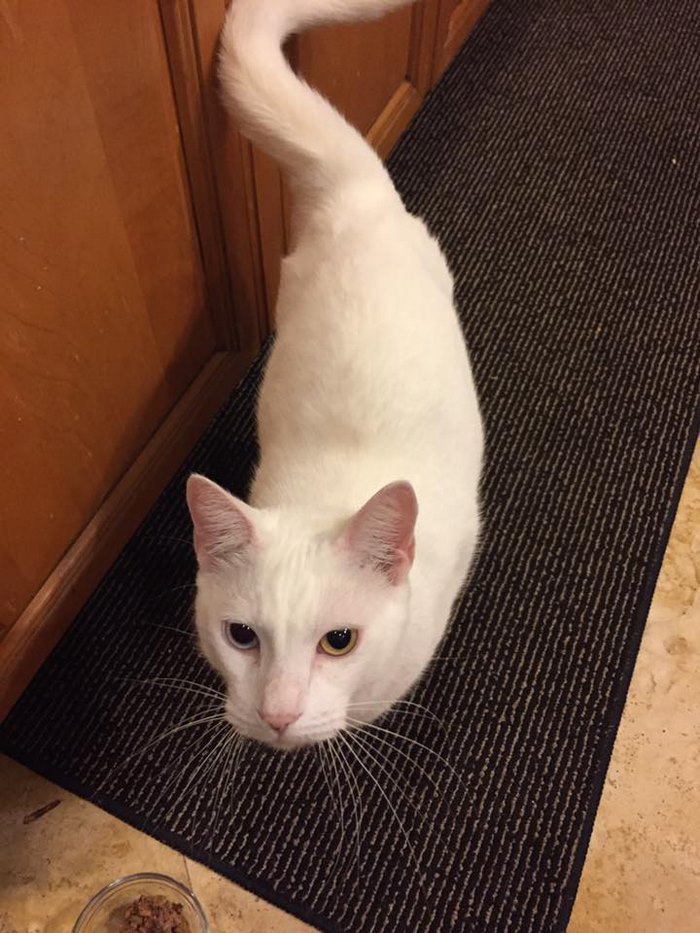 Weinberg is on a mission to find this sweet cat who 'likes to be wherever you are' a loving forever home.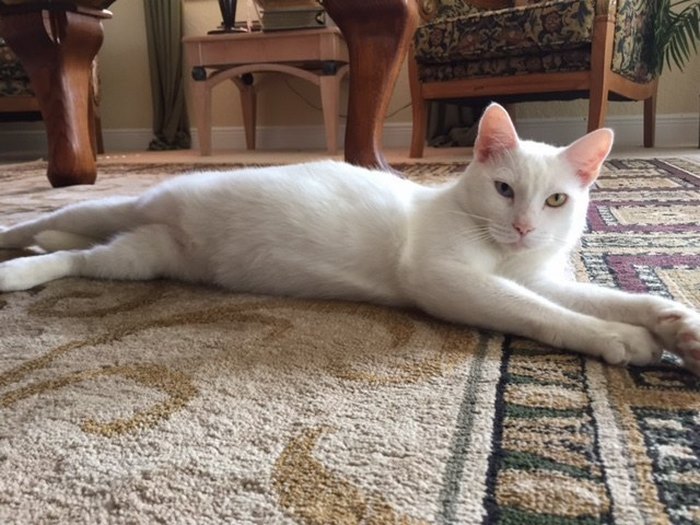 If you are interested in adopting Cotton, you can email carmen@animalfriendsproject.org or fill out an application here.
Share this story to help Cotton find a forever home!
Related Stories:
Photographer captures the beauty of blind cats to help them get adopted (Gallery)
Blind calico went from the oldest cat at the shelter to a happy home! (Gallery)
23 cats who have the whole universe in their eyes
Amazing recovery of a blind kitten living on the streets hiding in garbage
via Bored Panda & Love Meow
LIKE US!
Comments
comments powered by

Disqus
LIKE US ON FACEBOOK!