8 harmful foods your cat should never eat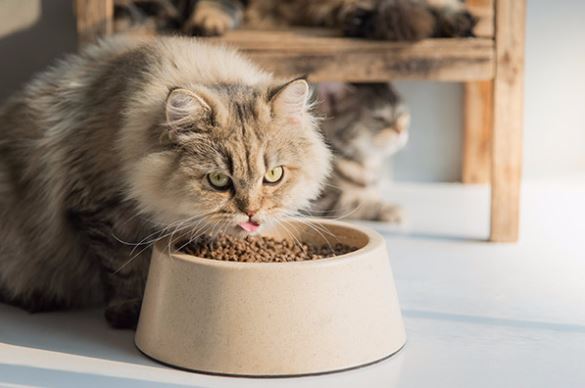 Most people agree that cats are the fussiest eaters among the pets. You might find them turning their nose on what was their favorite food yesterday. This makes it difficult for us to find the best food for your feline friend. This article is going to discuss some of the dangerous foods that can kill your cat and Cat food for sensitive stomachs that you can offer to your cat for a healthy and happy life.
Naturally, a cat will walk away from a poisoned meat, but other foods are bad for your cat only that it is not actually poisoned. Additionally, other foods that are normal to us human that our cats can never eat.
Here are some of the harmful foods for your cat.(via Evelyn Valdez)
1. Tuna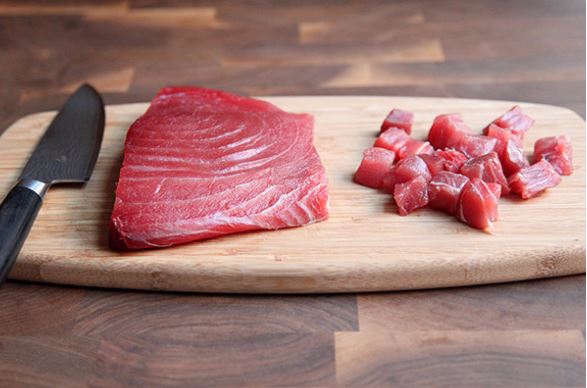 Although most cats are addicted to tuna, too much of it can be harmful to your cat. Giving your cat tuna treat now and then may not hurt your cat but you should do it with moderation. However, giving your cat tuna that is prepared for a human can lead to malnutrition since it does not offer all the nutrients that your cat needs. Additionally, too much of tuna leads to mercury poisoning which can actually kill your cat if not treated immediately.
2. Onions, Chives, Garlic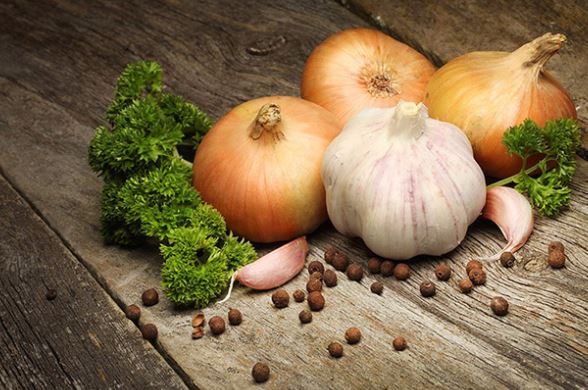 Via Shutterstock
All onions in any form whether raw, cooked, and powdered or dehydrated are bad for your cat. When a cat ingests an onion, it will break down its red blood cells, resulting in anemia. Do not take any chances when it comes to the harmful effects of onions to your cat's health. Even the powdered onions in the baby food can have an adverse effect on your cat. Ingesting a large quantity at once or smaller dose on a regular base can cause onion poisoning. Additionally, garlic and chives cause gastrointestinal upsets in cats.
3. Alcohol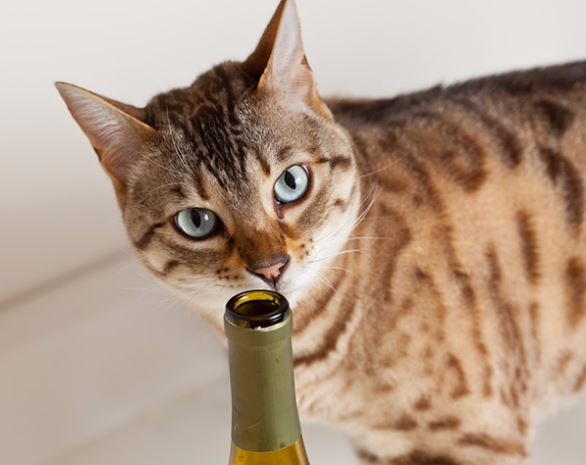 Wine, beer, liquor, and foods that contain alcohol are not good for your cat. This is because alcohol has the same effect on the brain and liver as it does to humans. However, in cats it takes far fewer quantities to do the damage. For instance, one tablespoon of whiskey can cause a coma in a cat weighing 5 pounds. Ingesting more than a tablespoon kills it instantly.
4. Grapes and Raisins
Almost all animals enjoy the taste of juicy grapes or raisins. This will include your cat. Although they are used as pet's treats, it is not a wise idea to give them to your cat. Although there is no medical explanation why the raisins and grape cause kidney failure in cats, vets indicate that small quantity of either raisins or grapes is enough to make your cat ill. However, some cats are not affected at all by either of these fruits. However, do not experiment with your cat as ingesting these fruits may kill your cat sooner than you think. Keep the raisins and grapes off the countertops and other places that your cat can access them.
5. Caffeine
Large quantities of caffeine can also be fatal for your cat. The worst thing about this is there is no antidote. This means that your vet will just sit there and watch your cat suffer in agony. Some of the symptoms of caffeine poisoning include restlessness, heart palpitations, rapid breathing, muscle tremors, as well as fits. Some of the sources of caffeine besides coffee and tea include chocolate, cocoa, colas, and stimulant beverages like a Red Bull. To keep your cat healthy ensures that you keep track of what he drinks and avoid any drink that has caffeine.
6. Chocolate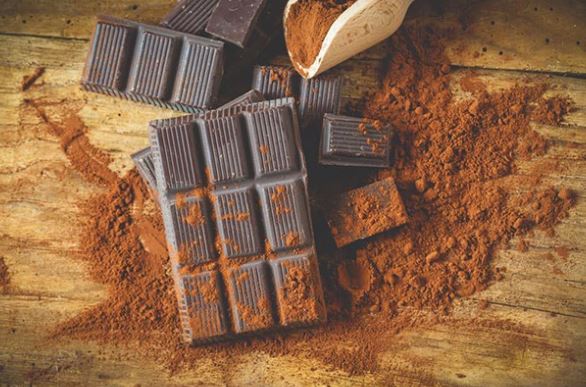 Chocolate is also another foodstuff that is lethal to your cat. The good thing is most cats will not eat chocolate on their own. However, some owners may think that they are giving their cats a treat and coax them to eat it. Obromine is a toxic agent in all kinds of chocolate as it causes abnormal heart rhythm, seizures, tremors, and death. Although this agent is found in all chocolate varieties, the dark chocolate, as well as unsweetened baking chocolate, has the highest concentrations.
7. Fat trimming and bones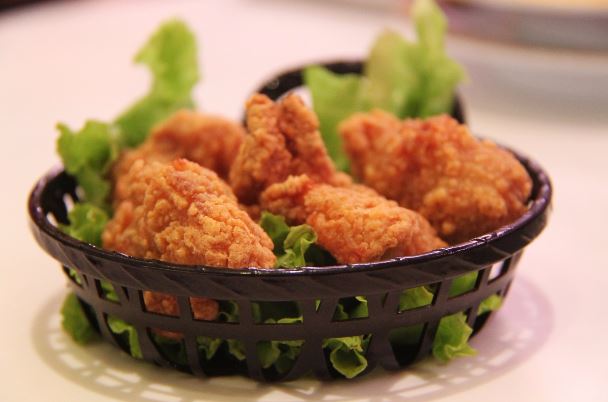 Table scraps most often contain bones and fat that is trimmed off meat. Both the bones and trimmed fat can be dangerous to the health of your cat. Both cooked and uncooked fat makes your cat have intestinal with diarrhea and vomiting. Additionally, a bone can choke your cat leading to immature death. Besides this, swallowed bones can cause an obstruction or laceration of the digestive system of your cat.
8. Raw eggs, fish, and meat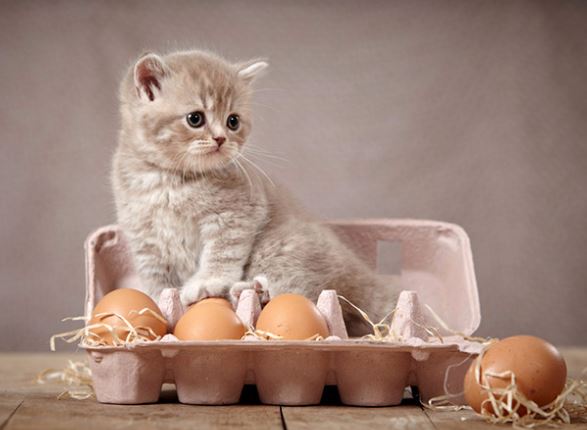 There are two main reasons why you should never give your raw cat eggs. First, raw eggs can lead to food poisoning that mainly arises due to some of the bacteria found in a raw egg. These include the E or salmonella bacteria. The other problem is a rare one but not worth ignoring. Researcher says that the protein found in a raw egg white can lead to interference with the absorption of the vitamin B. this causes your skin to have skin problems. Raw fish and meat also contain the same bacteria similar to a raw egg. Additionally, there is an enzyme in raw fish that destroy the thiamine, an essential B vitamin. Deficiency of this vitamin may lead to neurological problems, coma, or convulsions.
What food cat can't eat and which is the best cat food for sensitive stomachs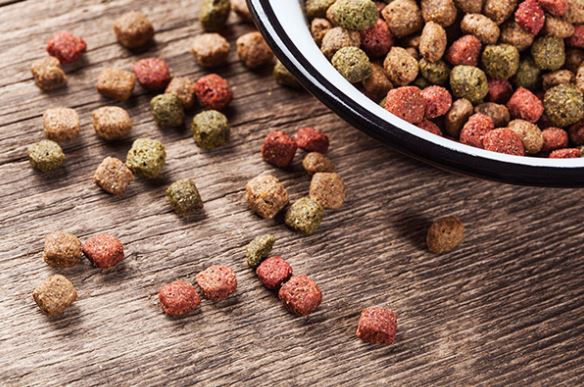 All the food that we have listed above is harmful to your cat then ensures that it does not eat it. Additionally, some of the other foot that you should not let your cat eat includes human medicine, yeast dough, liver, dog food, candy, as well as gum. If you have a cat with a sensitive stomach, it is probably because it is an intolerance to specific food items. Check which food that affects your cat and stop giving it to him. Additionally, never give your cat-pasteurized milk from a cow as well as other dairy products such as cream. Although they are great for human consumption, cats have a problem when digesting sugary lactose. Additionally, although the store bought cat food has the right diet for your cat, they contain very many additives, which can cause sensitivity.
Conclusion
Cats are usually carnivorous animals thus need a lot of meat. It is also important to ensure that you consult your vet on the best food to provide for your cat. You should also ensure that you follow the guideline to make sure that your cat gets a balanced diet.
About the author:
My name is Evelyn, creator of PlaywithMeow!, I created Play with Meow to connect, share and inspire other cat lovers around the world, hoping we all utilize this community to make a better life for our cats.
Follow me on Twitter: @Evelynvaldezpl1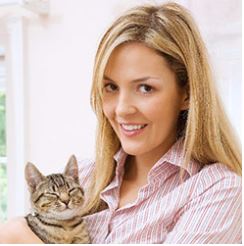 Share this information with your friends!
Related Story: Why you need to introduce wet food into your cat's diet
LIKE US!
Comments
comments powered by

Disqus
LIKE US ON FACEBOOK!