Hero cat pounds on door to save owners from carbon monoxide poisoning
Carbon monoxide is often referred to as a silent killer because people can't see it or smell it as it poisons its victims.
But a family in Wisconsin survived a carbon monoxide leak in their home not because of a detector, but because of their cat.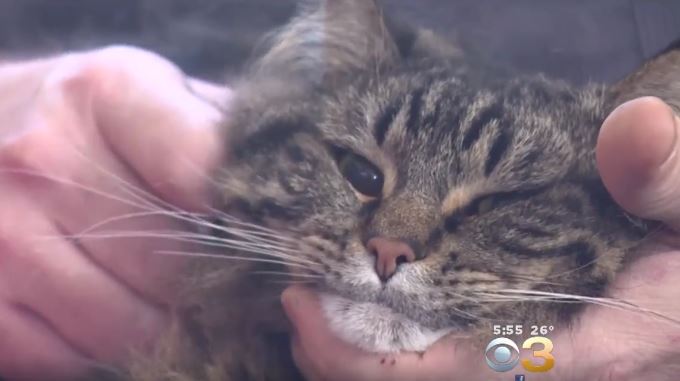 Annette Shanahan of Reedsburg, Wisconsin, told Madison.com that around 1 a.m. on Feb. 4, she felt weak, ill and disoriented and wandered out of bed, collapsing into a chair in the bedroom.
Her husband, Kevin, said he would have slept through it if it weren't for the family cat, Gracie.
"All of the sudden Gracie, I heard she was pounding, knocking, knocking, knocking at the door," he told local news channel WREG. "And so I got out of bed and to stop her from pounding at the door, and I looked to my left and Annette was there in the chair."
Gracie doesn't usually try to get into the bedroom, so the pounding was out of the ordinary for her, the couple said.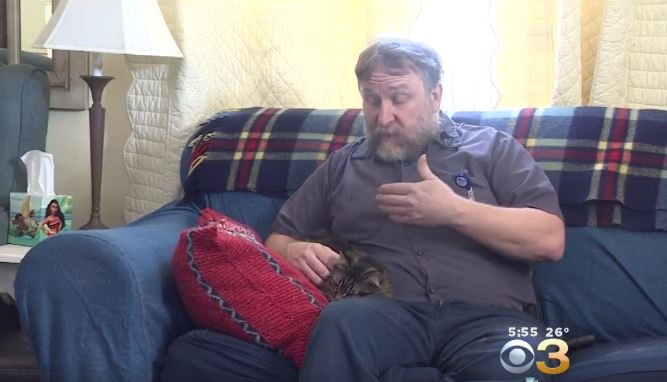 They were barely able to call 911 to tell them they couldn't breathe.
When help arrived, firefighters discovered deadly carbon monoxide levels in their home, which was later attributed to a hot water heater malfunction. They both credit Gracie with saving their lives.
"Without her obviously we wouldn't be here," Annette Shanahan told Madison.com.
Watch the news video below!
Share this incredible story!
Related Stories:
Hero cat saves sleeping family of five from fire
Rescue cat saves owner's life countless times by biting his toes when he has deadly seizures
Their cat wouldn't stop trying to wake them up... and that's why he saved their lives!
via CBS Philly and Huffington Post
LIKE US!
Comments
comments powered by

Disqus
LIKE US ON FACEBOOK!