Cat is so excited that her parents are getting married! (Gallery)
Cats are excellent judges of character. So, if your kitty likes somebody, that's usually a very very good sign.
Just ask Vanessa Richards, who thanks to her cat, is now getting married to her cat approved fiancé.
Meet Smokky the cat!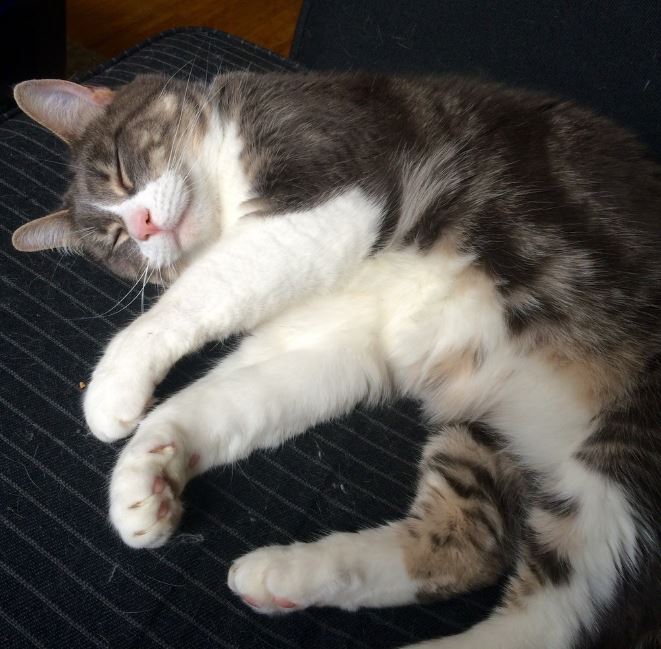 via Vanessa Richards
Richards had adopted Smokky when she was just a kitten, when a friend took in a pregnant stray and gave birth to Smokky and four brothers.
Smokky is a loud sassy cat and charms everyone she meets. She also enjoyed being the one and only love in her mom's life… but that was until her mom started dating a new boyfriend.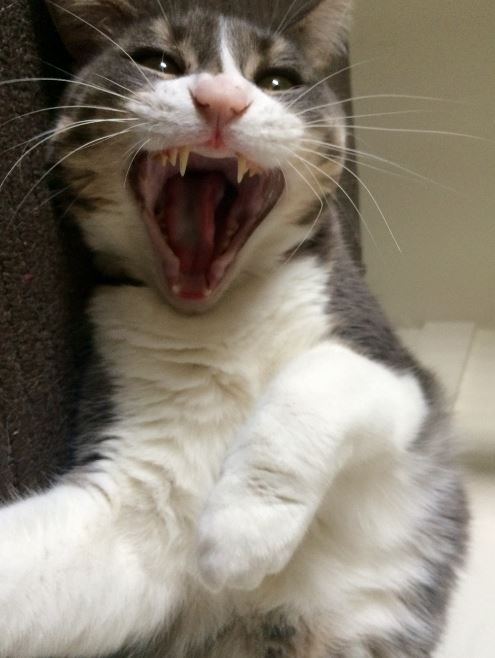 via Vanessa Richards
"I am a self-confessed 'crazy cat lady', so naturally I always hoped I would end up with someone who shared my appreciation," Richards told The Dodo. "Tom grew up with and always liked cats, but like a lot of guys, I think he was a bit more of a dog person at heart. I think Smokky definitely changed that, however."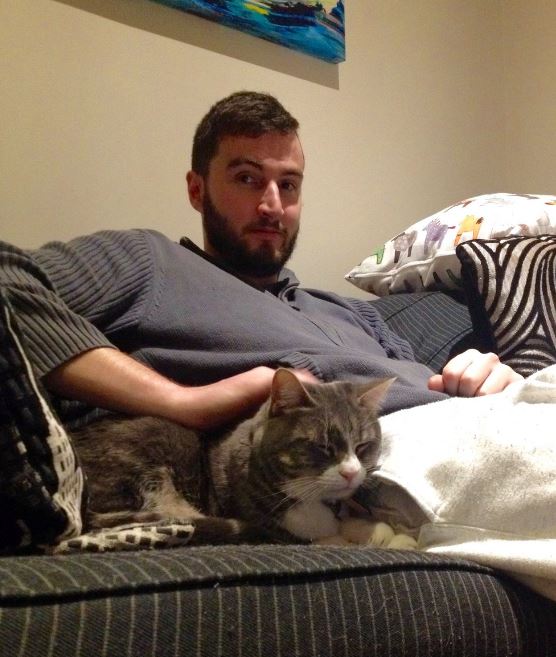 via Vanessa Richards
At first, Smokky was shy and suspicious of this stranger that entered their purrfect world. So, when the couple decided to move in together, Smokky had to decide whether Tom was worth it or not. Luckily, he passed with flying colors.
"Around the third day since I moved her in, I was away for the evening and Tom sent me a Snapchat with Smokky contently snuggling on his shoulder," Richards said. "From that moment, they have had a beautiful bond, and he is an excellent 'cat daddy'!"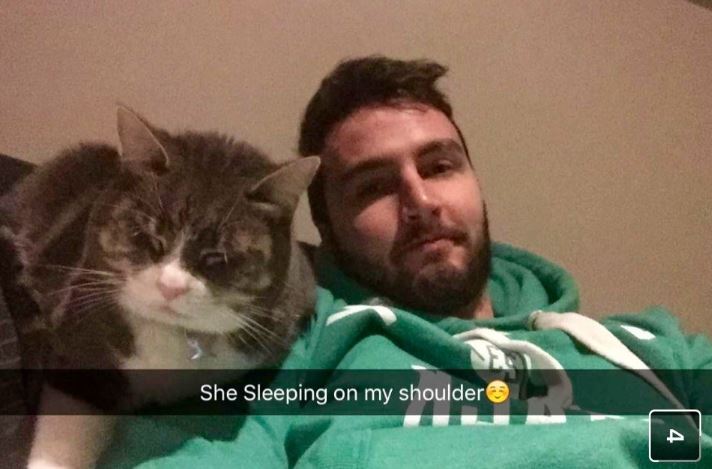 via Vanessa Richards
Tom proposed to Richards recently, and naturally, they wanted to include their fur baby in the announcement.
"Anyone familiar with cats knows that you definitely can't make them do anything they don't want to, so we just put her in place, called her name waving some treats, and snapped pictures like crazy hoping for the best," Richards said. "And the final result was better than we could have hoped for! Our family and friends were all delighted by our announcement."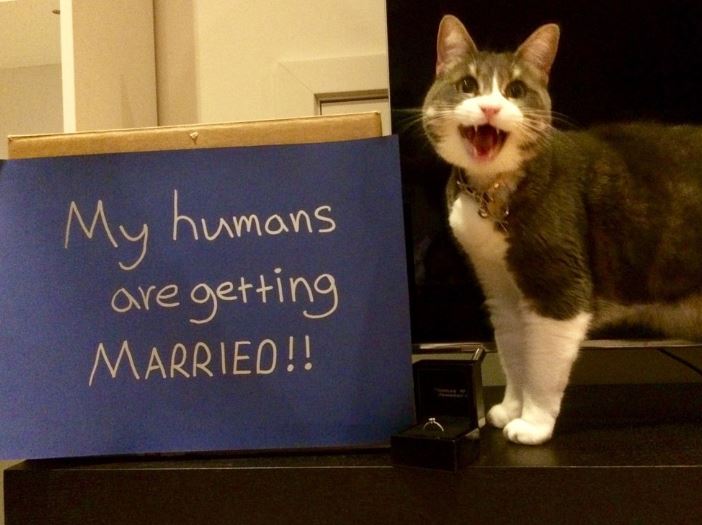 via Vanessa Richards
"Before I met Tom, Smokky was mine, but now she is ours and we are a happy little family of three," Richards said.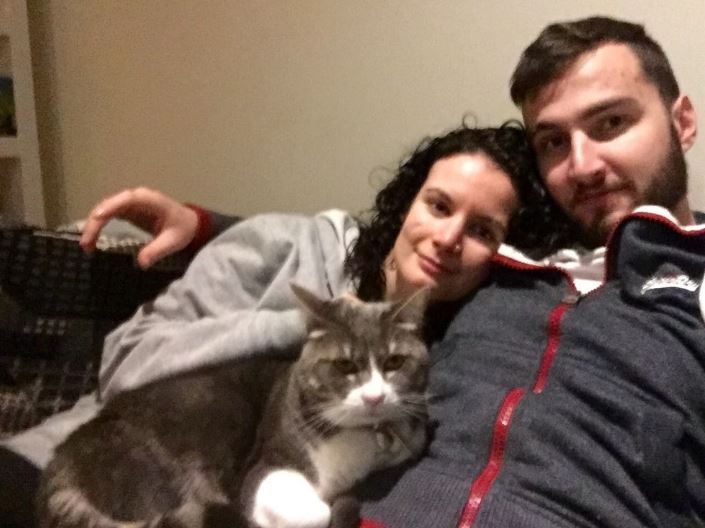 via Vanessa Richards
Share this adorable story!
Related Stories:
When she met her future husband, he told her he wasn't really into cats... but boy was he wrong (Gallery)
Shelter kitten helps man propose with the most adorable collar
Man gets the best moral and bow-tie support from his cat before he proposed to his girlfriend
Canadian couple gets married in front of 1,100 guests... and they were all cats! (Gallery)
(h/t) The Dodo
LIKE US!
Comments
comments powered by

Disqus
LIKE US ON FACEBOOK!