The Rabbi's Cat - an underrated comedic film where a cat makes you question everything
The Rabbi's Cat
is a highly rated graphic novel as well as a fantastic movie
for not just cat lovers. It's something we've come across and we encourage you to take a look.
Algeria in the 1930s is an intersection of Jewish, Arab and French culture. A cat belonging to a widowed rabbi and his beautiful daughter eats the family parrot and miraculously gains the ability to speak.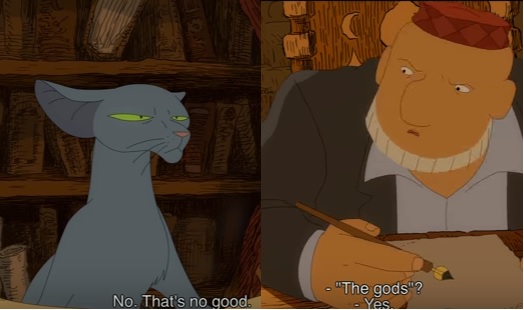 Along with the power of speech comes unparalleled sardonic wit, and the cat spares no group or individual as it skewers faith, tradition and authority in a provocative exploration of God, death, lust and the search for truth.
Rich with the colors, textures, flavors and music of Mediterranean Africa, the film embarks on a cross-continent comedic adventure through colonial Algiers and under vast Saharan skies in search of a lost Ethiopian city.
Watch the trailer below!
Have you heard of The Rabbi's Cat?
Share and let us know what you think!
Related Story: "Stop Meowing and Go the F*ck to Sleep" is a new book every cat owner can relate and laugh to
LIKE US!
Comments
comments powered by

Disqus
LIKE US ON FACEBOOK!