Somebody replaced Trump's head with a cat and it's the best thing ever
With the state of American politics, divided as ever, what's the one thing that can bring us all together?
Cats.
Our kitty CEO surely doesn't have any patience for U.S. politics, both parties included, and thinks she deserves a shot at the throne... a cat president? That certainly would be entertaining at the very least...
That being said, somebody replaced Trump's head with the head of Business Cat in some of his presidentail events.. and we can't stop watching.
It's so simple... yet so great.
Watch the video below!
Business Cat is a mover, not a shaker.
"Make Ameowica Great Again"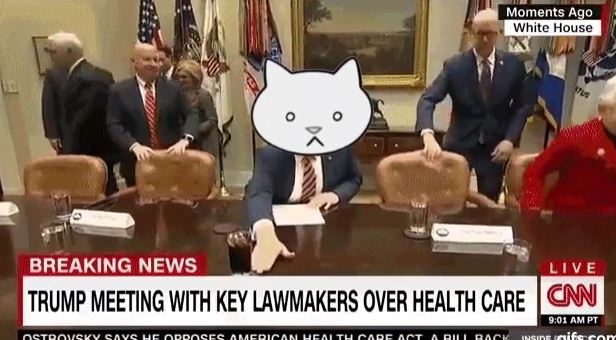 Share this with your friends!
Related Stories:
How your office would look if your boss was a cat
A list of cats in the White House you probably never knew about
LIKE US!
Comments
comments powered by

Disqus
LIKE US ON FACEBOOK!