She adopted a cat to help her with depression and PTSD. This picture says it all.
A woman was down on her luck and felt that everything in her life was collapsing around her.
She was diagnosed with depression and PTSD, and her husband, her rock, had filed for divorce. She attempted suicide and had hit rock bottom.
She needed to make a change, or she knew she wouldn't be able to go on.
"I've been diagnosed with multiple forms of depression and PTSD," the woman shared on reddit. "Yes, I am on a medical plan, taking antidepressants, and see my doctor monthly. Yes, I see a counselor once a week. My husband is divorcing me due to my depression, for bringing him down and causing him his own form of depression. I currently am more alone and depressed than I have ever been. Multiple articles, and my doctor, suggested adopting a pet. I cannot have dogs where I am currently living, so I opted for this beautiful cat."
This is Emmy… and this picture says it all.
That face and her paw touching her human mom. It's like she was saying, "I'm here now, mom. Everything is going to be okay."
Emmy is grateful to be given a home, and now she's going to remind her mom that theres so much more to live for.
"She has already been so much help and has made me feel needed (in a good way), and loved."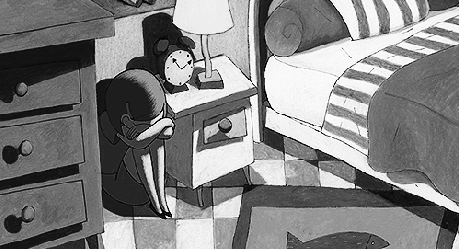 Cats really do have healing powers.
Remember, each life is worth saving. That goes for all of us and our fur friends.
Related Stories:
Tired, depressed, suffer from anxiety? Sounds like you need some kitty therapy
Struggling with depression and suicide, this kitten brought her back. Then she had to return the favor
LIKE US!
Comments
comments powered by

Disqus
LIKE US ON FACEBOOK!