Mysterious box sat at an airport for 7 days until someone FINALLY decided to open it
An unmarked wooden box only 16 inches tall, with a few holes punched in it, sat in the Beirut, Lebanon, airport for seven days before people finally opened it.
Inside revealed a heart shattering scene.
Three endangered Siberian tiger clung to each other, covered in feces and urine, and infested with hundreds of maggots. The poor babies, only 4 months old, were so hungry and dehydrated that they were too weak to stand. They were barely clinging to their lives.
"Nothing indicated that the box contained tigers or even live animals, and there were no details of a shipper or receiver," rescue group Animals Lebanon (AL) wrote.
We're not sure how we can believe that. A box with holes, one would assume these poor babies cried or made some sort of noise. Even somehow they didn't, the smell alone would attract some sort of attention?
To us, it sounds like somebody (or bodies) didn't want people to notice this box. Tiger cubs, and other exotic pets, are still highly valued on the black market... and sadly this stuff occurs far too often.
The cubs were on their way from the Nikolaev Zoo in Ukraine to the Samer al-Husainawi Zoo in Damascus, Syria, when they'd gotten delayed in Beirut, and ultimately left for dead. AL petitioned a judge to get the animals to be released.
The rescue organization is now caring for the cubs and bringing them back to life. They hope that the judge will ultimately allow the cubs to be confiscated for good because of their horrific treatment and sent to a sanctuary.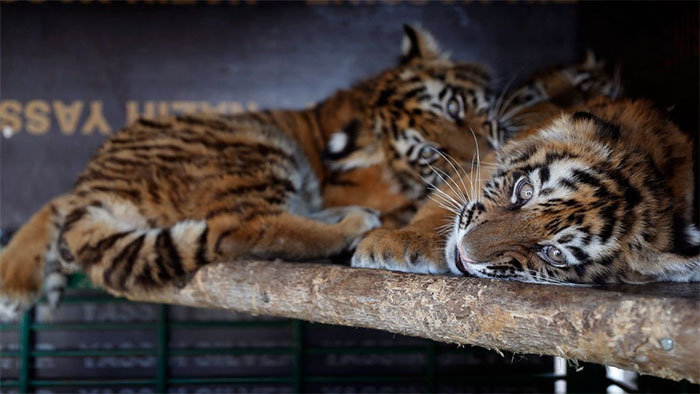 credit: Hussein Malla
The cubs did not have names, but instead numbered codes. The three siblings have been named May, Tania, and Antoun by rescuers of AL.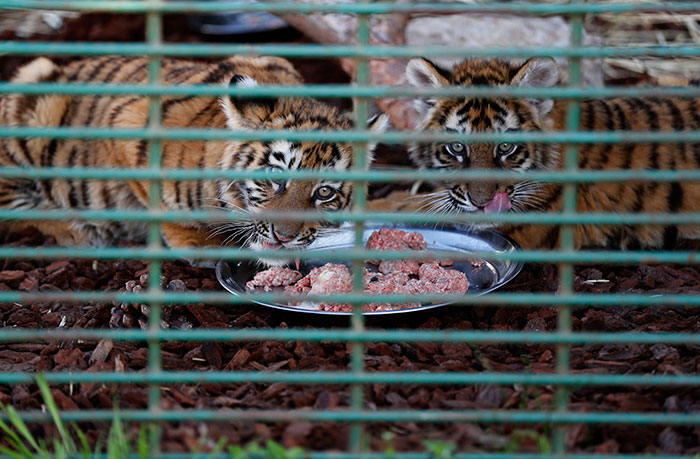 credit: Hussein Malla
The cubs are safe and getting stronger everyday… but they aren't out of the woods yet. The cubs could be still sent back to Ukraine or on to the zoo in Syria.
"Big cats can be worth tens of thousands of dollars on the black market. The owner is fighting to get them back," AL wrote. "And we are fighting for the tigers."
Watch the video below:
STOP BABY TIGERS FROM ENDING UP IN THE BLACK MARKET!
OUTRAGED?!?! SHARE this terrible story and help protect these three Siberian tigers.
To help AL stand up for animals like these tiger cubs, you can make a donation.
Related Stories:
Lions guard abducted Ethiopian girl from evil men until rescuers arrive
Here's why you should NEVER take a selfie with a tiger (or any big cats)
Sick tiger cub gets rescued from circus, makes incredible recovery and finds love
(h/t) the Dodo & Bored Panda
LIKE US!
Comments
comments powered by

Disqus
LIKE US ON FACEBOOK!