Taiwan becomes first country in Asia to ban eating of cat and dog meat
Taiwan has banned the eating of dogs and cats, lawmakers said Wednesday, as pressure grows to improve animal welfare after a spate of cruelty cases that stirred public outrage.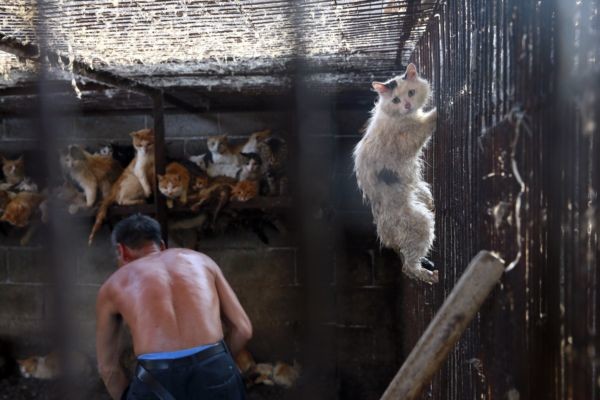 A cat desperately trying to escape being tortured and killed for Yulin Meat Festival
Parliament passed legislation to outlaw the consumption, purchase or possession of dog and cat meat, with offenders facing a fine of up to TW$250,000 ($8,170).
The bill also hiked the penalty for killing or abusing animals to a maximum two-year jail term and a stiff fine of TW$2 million, more than doubling that for repeat offenders.
"This shows that Taiwan is a society with advanced animal welfare," said lawmaker Wang Yu-min who proposed the amendment.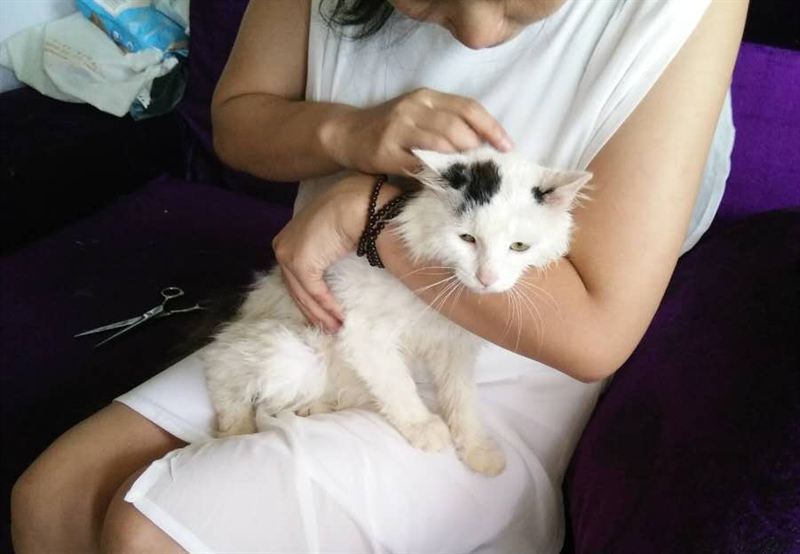 Same cat pictured above rescued from Yulin Meat Festival, but thousands more didn't make it.
A string of much-publicized animal abuse cases triggered deep public concern, and demands for tougher protection laws, such as infamous pictures and videos of the Yulin Dog and Cat meat festival (slaughter).
This isn't going to end abuse and the torture of innocent animals, but it's a good step in the right direction. We're glad to share this victory for our fur friends.
"You can judge a nation by how it treats its animals." - Gandhi.
That being said, if you haven't considered it already, think about a vegetarian/vegan lifestyle. I know it's not for everybody. But even in the U.S., a majority of farm animals are treated horribly, especially those from factory farms. In fact, 99% of U.S. meat comes from factory farms!!! This goes past just dogs and cats.
At the very least, do research on where your meat and dairy come from, and make a conscious effort on limiting intake. Plus, there are a ton of benefits to a vegetarian/vegan lifestyle, not only to yourself, but the planet!
"Nothing will benefit health or increase chances of survival on earth as the evolution to a vegetarian diet." Albert Einstein
Share the news!
Related Stories:
China approves national park larger than Yellowstone - huge win for endangered big cats!
Big cats from the circus taste freedom for the first time
via ABS-CBN News
LIKE US!
Comments
comments powered by

Disqus
LIKE US ON FACEBOOK!