Badass cat gang walking down street gets hilarious Photoshop treatment (Gallery)
We're here to bring you another exciting kitty Photoshop battle!
This time, the picture to be photoshopped is of a group of cats walking in a Japanese neighborhood.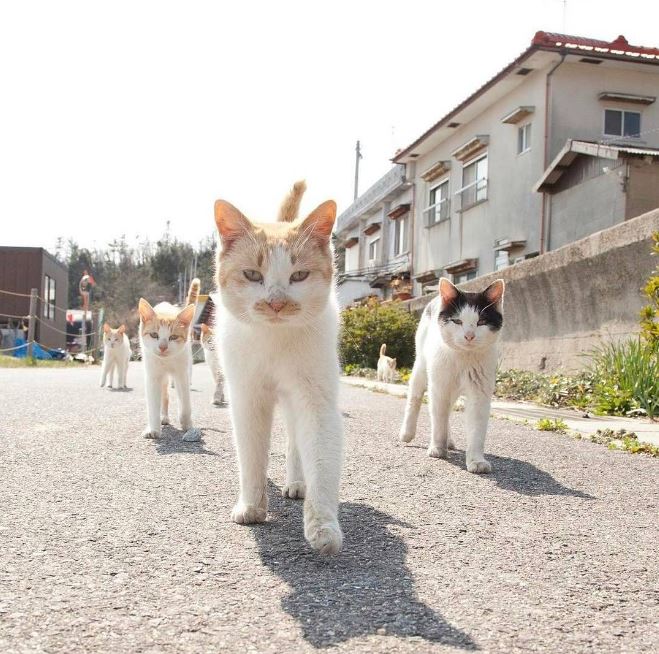 Yeah, the picture by itself is pretty badass.
Now, let's see what the internet can do with it…
1. Boom
2. cAT cAT Walkers
3. Kitty Gang
4. Apocalypse Meow
5. Kittiz Wit Attitudes
6. Quentin Tarantino presents
7. West Side Story
8. Taken
9. Run For Your Lives!
Share the pawsome!
Check out more Photoshop battles below!
Lazy sitting cat gets hilarious Photoshop treatment (Gallery)
Adorable cat with stunning eyes gets hilarious Photoshop treatment
10 hilarious photoshopped pics of the ultimate chilling cat
Awkward half-cat inspires hilarious kitty Photoshop battle
This photoshop battle of this happy kitty is why we love the internet
12 hilarious photoshopped pics of glorious cat who interrupted a rugby game
12 Photoshopped pictures of this wet kitty will crack you up!
LIKE US!
Comments
comments powered by

Disqus
LIKE US ON FACEBOOK!