Mama cat and her kittens get rescued out from 60ft pipe… thanks to a toy car!
Hope for Paws, a rescue organization, was contacted when a cat found herself stuck deep inside a 60ft pipe. (Scroll down for video)
They quickly discovered that not only would they be rescuing one cat, but a whole kitty family.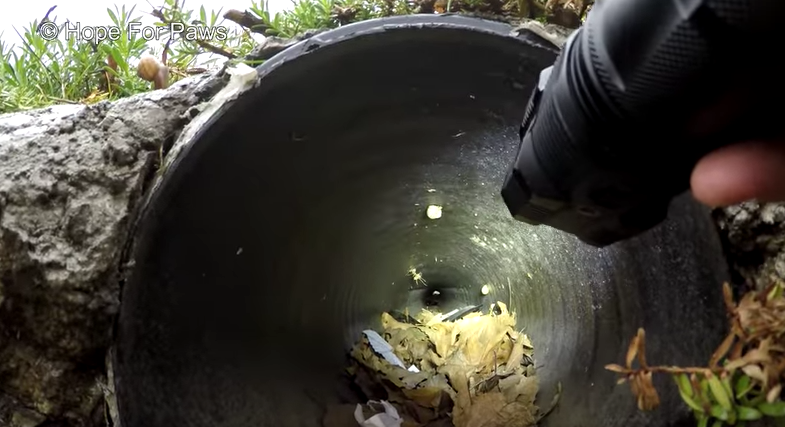 "Pipes like that can flood and these kittens had no way to defend themselves," Eldad Hagar, founder of Hope for Paws, told The Dodo. "Even if the mom started moving them around frantically, because they were in a parking lot, the kittens might not have made it. The chances that these kittens wouldn't have survived were pretty big."
To get a better idea of where the kitty family had wedged themselves, they decided to attach a camera to a remote control car to get a better look.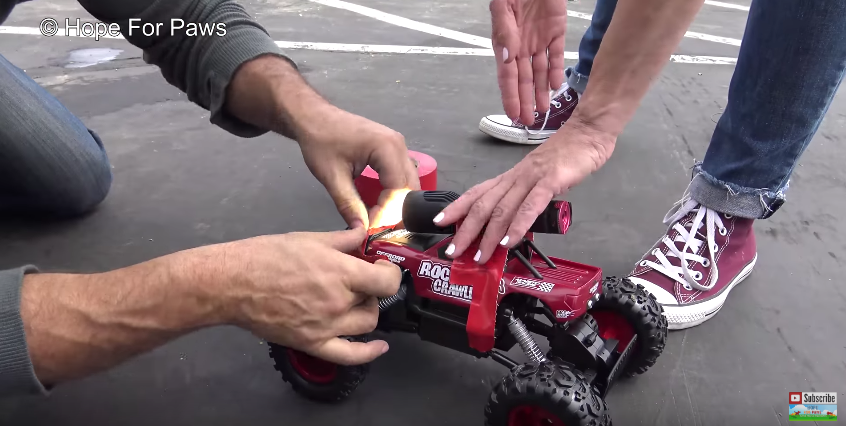 Mama cat wasn't too happy about that…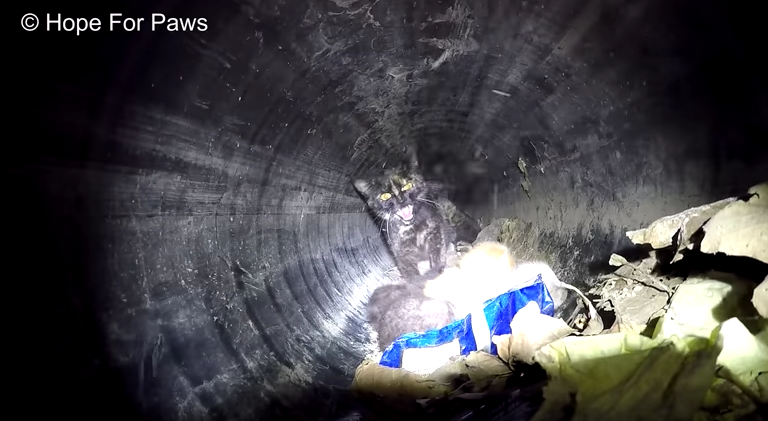 They then formed a 60 ft long pole to push the mama cat out first from the other side. She flew into their cage pretty quickly.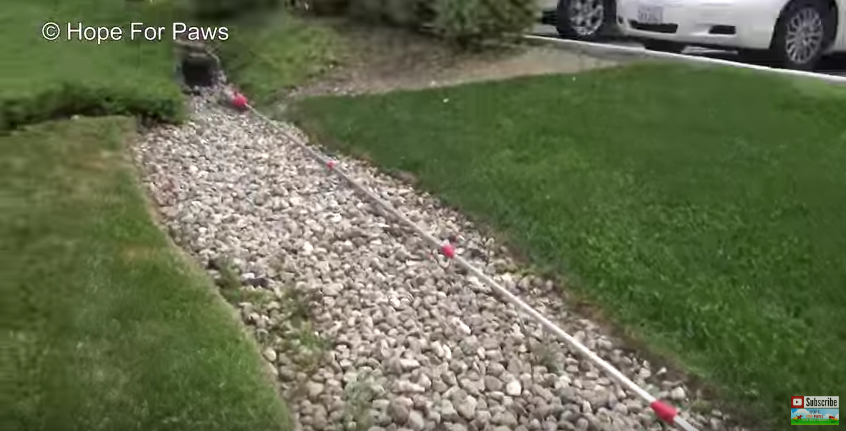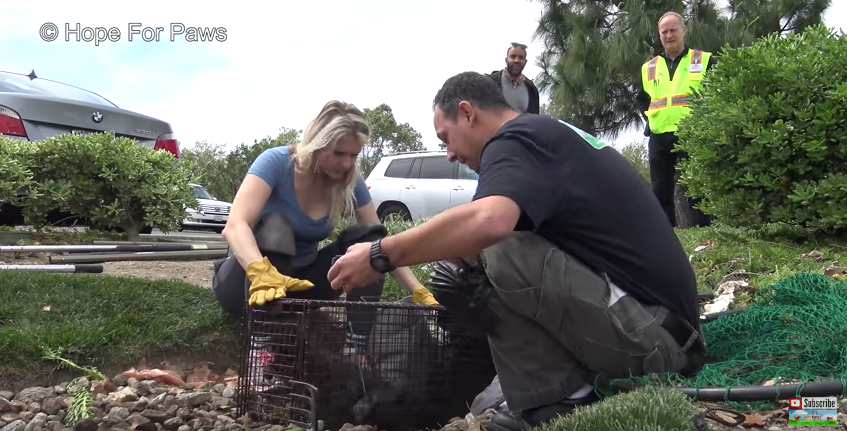 The babies were a bit trickier.
They had to go much slower and gentler with the tiny kittens with the padded pole. They again used the remote control car to give them a live feed of the kittens, to make sure they were okay.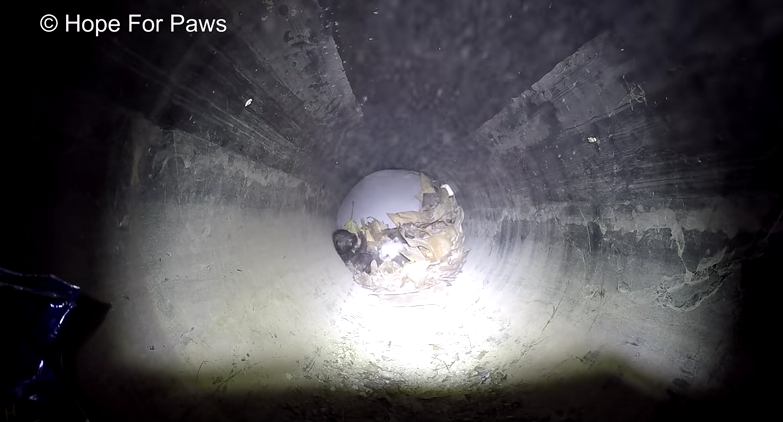 The kittens were finally pushed out into the arms of their rescuers.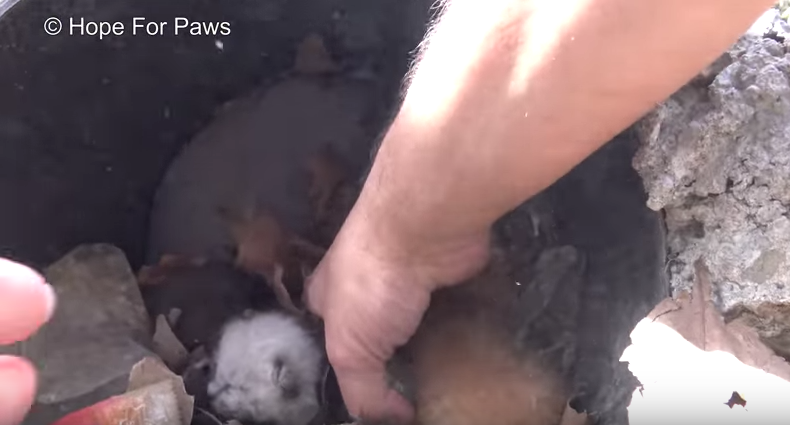 The mama cat was so happy to be reunited with her babies, and because of how adorable and sweet the whole family was, their rescuers decided to name them Mama Nutella, Toffee, Snickers, BonBon and Nougat.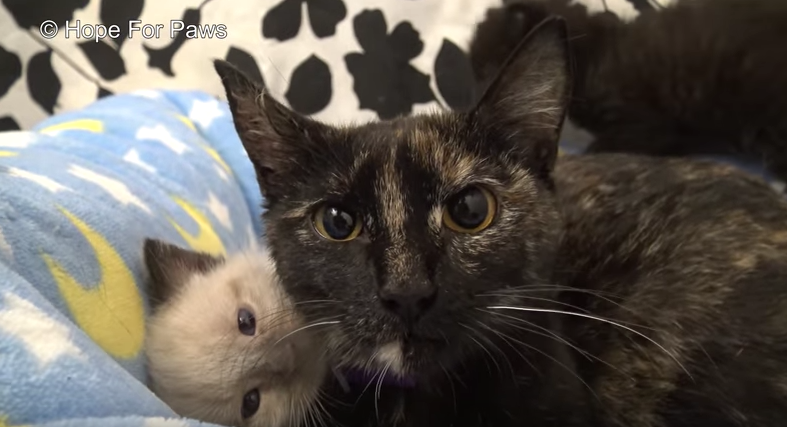 "The kittens are doing great, they're just happy little kittens, around 6 weeks old," Hagar said. "The mom is very young so it makes our work a little easier, but it's still going to take some time before she warms up to everyone and gets comfortable."
Once the kittens, and once mama is comfortable, they will all be up for adoption.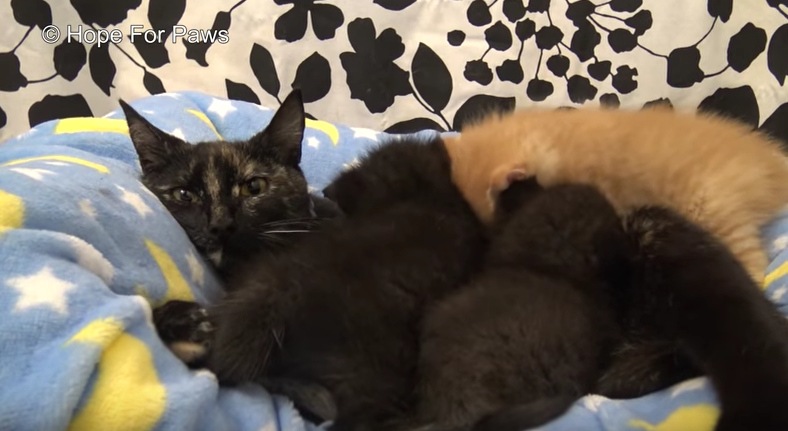 If you're interested in adopted Nutella and/or her kittens, you can contact Room8Cats for more information.
Watch the incredible rescue below!
Share this incredible rescue!
Related Stories:
Woman risks her life to save kitten from a drain pipe in this amazing rescue
Watch as this man scales 110ft tree to rescue a cat that was stuck for 3 days
via The Dodo
LIKE US!
Comments
comments powered by

Disqus
LIKE US ON FACEBOOK!