The Purrfect Pair: How Seniors Can Benefit From (and Care for) a Newly-Adopted Cat
Adopting a cat adds so much value to our lives, and this is especially true for our seniors.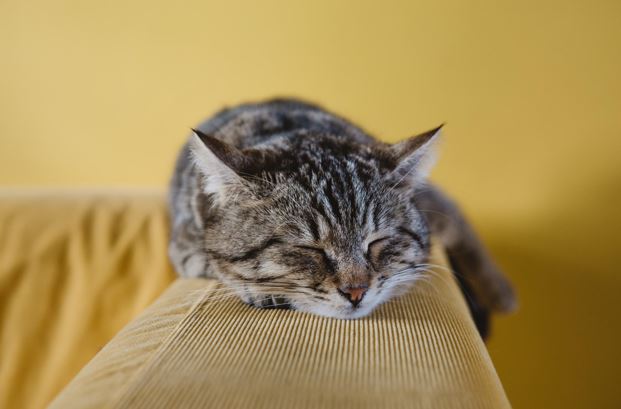 Nearly half of all seniors reporting feelings of loneliness and isolation. Many senior adults live alone, and a heartbreaking two out of five seniors say the television is their only source of company. With literally millions of people worldwide now suffering from this loneliness epidemic, many experts now agree that these feelings are a key factor in declining health and even death among the world's senior population.
The numbers are clear: senior loneliness is a serious problem. Those looking to curb the feelings of isolation and loneliness may want to consider cat adoption as an uplifting source of companionship.
Cat adoption to cure loneliness? Yes, really. Many seniors are already experiencing the life-changing benefits of bringing a cat into their home. In fact, there are already many nonprofits and other organizations that have been established to help pair senior citizens with their perfect four-legged companions. Some of these organizations will even help seniors pay the adoption fees to bring home a new feline companion.
Of course, anytime a new family member (or pet) is added to a household, there is always an adjustment period for everyone involved. To make the transition easier and help the cat get settled into its new home, it's a good idea to plan ahead. Prior to bringing the cat home, seniors should be sure to cat-proof their home. Cats are naturally curious and love to explore, so make sure any items that could be potentially hazardous or toxic to kitty are placed where the cat can't reach them. This includes household cleaning supplies, medications, and even certain types of plants - including poinsettias.
Seniors should also make sure they have the necessities already in the home prior to the cat's arrival. This includes a cat bed, food and water bowls, litter box, toys, and cat litter. There's a good chance the cat might be frightened or uncertain of his or her surroundings at first. Having some common items already in the home will help kitty feel at home, and will also make things easier for the human owner.
Those who don't have the time or energy for a younger cat may want to consider adopting a senior cat. Senior cats have usually already been socialized by their previous owners, and may have experience around humans (and pets) of various different ages. In addition, they typically have lower energy than younger cats and kittens. This makes senior cats a purrfect match for senior humans, since they'll be calmer and easier to care for than dogs or younger cats.
By following the advice listed above, you'll be on your way to having a safe, healthy, happy and well-adjusted kitty in your home in no time. Not only does this help the feline family member who is being welcomed into a new home; it is also highly beneficial to the human owner. While the cat will enjoy being part of a loving home, the senior will enjoy improved mental, emotional and even physical well-being and a new companion to share their home with for years (or even decades) to come.
Share this with your friends!
Author: Jessica Brody
Related Stories:
How kittens are giving nursing home residents a new sense of purpose
Cat has become grandma's love of her life ever since her husband passed
Hospice cat comforts dying Veterans and their families at VA hospital
LIKE US!
Comments
comments powered by

Disqus
LIKE US ON FACEBOOK!