Woman finds out that her beloved cat has another life… and another woman
When Simba the cat returned home to owner Shirley Bishop after a few day hiatus, she assumed Simba was out and about on the hunt.
So, when he walked into her front door and she noticed a shaved patch and stitches on his neck, Bishop suspected that Simba must have been living a second life.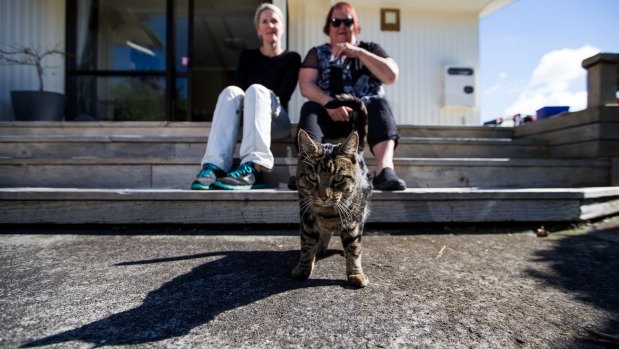 "I went down the vet to see if they could shed any light on it," Bishop shared with stuff.co.
"But because of the Privacy Act, they weren't allowed to tell me who took him, all they could tell me was the name of the street."
Bishop would soon learn that Simba had been involved with another woman.
Meet the mistress, Mychaela Groombridge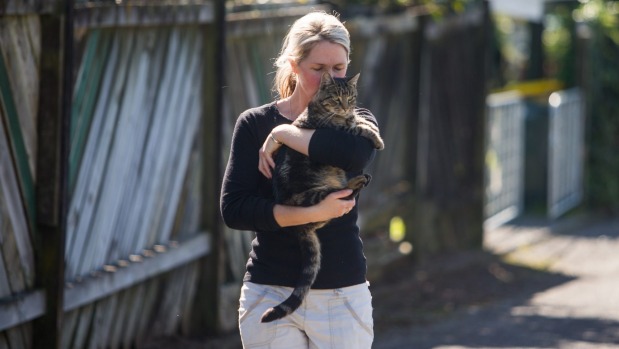 It was nine months ago when a stray cat appeared at Groombridge's Inglewood home.
"He just started hanging around and we were wondering where he came from."
After a few days of visits, Groombridge posted to Facebook asking for the owner to come forward and claim their cat.
"A few people commented on it, but we couldn't find its owner. "
"So we started feeding him."
With a few feeds in his furry belly, the stray cat felt comfortable entering Groombridge's house.
"He would just race around the house, like just take off," she said.
"That's how we come up with the name Crazy Horse because he'd just race around the house like a lunatic."
It was official. Crazy Horse adopted Groombridge.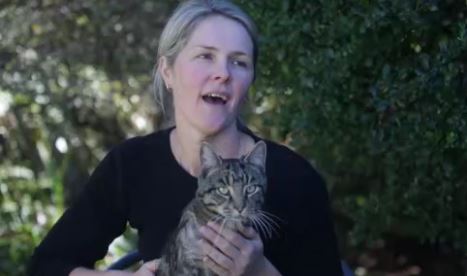 "He was really smoochy and crying, like talking to you," she said.
"And, he just made himself at home. Just jumped up on the couch, curled up and pretty much moved in."
During the months, Groombridge would on occasion turn to her partner, Tony, and ponder: "'I wonder where he's from.'
"And Tony would say, 'well he's from here now'. And I would say, 'he must be from somewhere and... what kind of life did he have before?'"
Groombridge knew she needed to check her unofficially adopted cat for a microchip but it wasn't until two weeks ago, when Crazy Horse came home with a large gash in his shoulder, that the feline was scanned for the tracking technology.
"But no, he didn't have a chip," she said.
"And the vet said it looked like he was bit by a dog. So they just stitched him up and put a drain in him and sent him home with a collar on his head."
She was instructed to keep Crazy Horse indoors for three to four days before revisiting the veterinary clinic to get the drain removed.
"I said to Tony, 'when we let him out, if he goes home to his house and they see the stitches, they're going to freak out and they're going to ring the vets. So if anyone does own him, that's how we're going to find out.'"
"And, that's exactly what happened."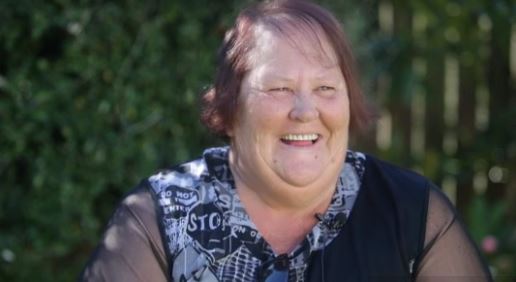 "He comes in like nothing's wrong, has a feed, has a cuddle and I'm thinking, 'oh my god, there's stitches in his neck. Somebody's taken him to the vet, I wonder what's going on'," Bishop shared.
The vet clinic could not disclose details, so Bishop turned to Facebook.
"I really just wanted to thank the person who took it upon themselves to take him to the vet and say thank you," she said.
The outreach on social media grabbed Groombridge's attention, and as it turned out, the women knew each other.
"Shirley used to work upstairs in the office," Groombridge said.
"She phoned me this morning and I told her what happened, where he'd been and he was at our house."
Bishop walked one minute from her house: "down the street, turn right, three houses along".
And gave the second owner, aka kitty mistress, a nod of approval.
"She said we'd have shared custody," Groombridge said.
The neighbors have struck an agreement to equally care and love the outgoing, friendly cat with Bishop even walking over his favorite treats and his medical history.
"I've given them a book with his weight, his date of birth and what vaccinations he's had," she said.
And while the cat is now known by two different names, the pair are just happy to know their beloved feline is safe.
"But it's fine. I'm sure he'll answer to both," Bishop said. "Just to know he's safe and he's loved. Then we'll share him. That's fine. "
"It's turned out to be a happy ending."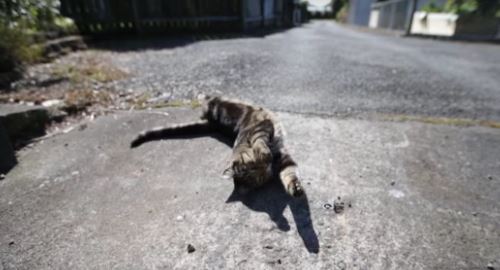 Share this cute story!
Related Stories:
Wonderful pictures capture the secret lives of Hong Kong's shop cats (Gallery)
Missing cat found one year later thanks to being microchipped!
39 beautiful pictures capturing the life within a feral cat colony
via stuff
LIKE US!
Comments
comments powered by

Disqus
LIKE US ON FACEBOOK!