Firefighters in Abu Dhabi close busy highway to rescue a cat (video)
This story is a great reminder how great people can be.
A video has gone viral in recent days of a teeny kitten stranded in the middle of a busy highway, and the Abu Dhabi Civil Defense team literally stopped traffic completely to rescue the fur baby. (Scroll down for video.)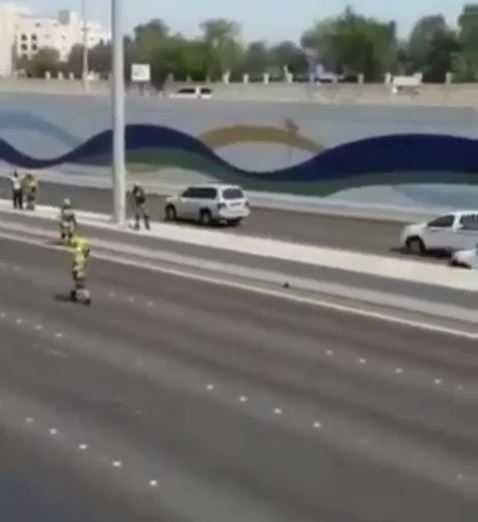 The 44-second video shows four firefighters walking to the stranded kitten, before gently picking it up and running back to their vehicles. Three firefighter trucks were used to block the road.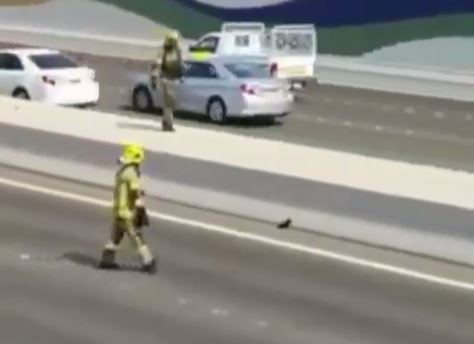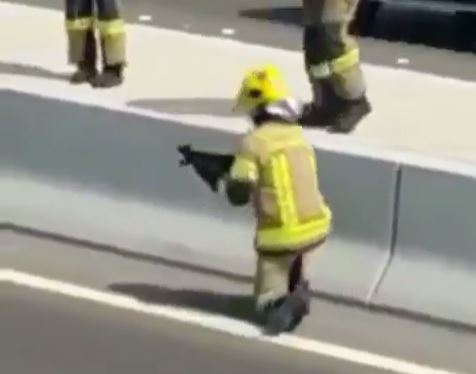 Colonel Mohammad Abdul Jaleel Al Ansari, Director General of Abu Dhabi Civil Defence, said the operation room received a call about the kitten trapped on Shaikh Zayed Street (popularly known as Salam Street) on Thursday morning.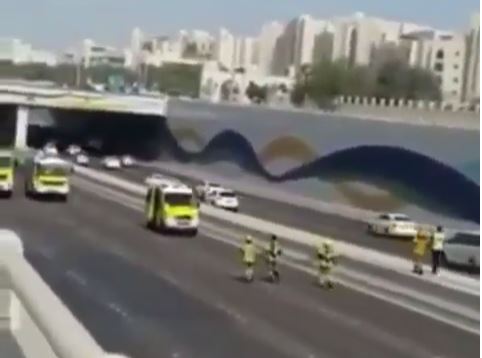 He said the Civil Defence always deals with such incidents seriously by upholding the humanitarian and animal welfare principles.
You can watch the incredible rescue below!
The video has been shared thousands of times on social media, with millions approving of the bravery and compassion these men showed.
YouTube video below:
Share this with your friends!
Related Stories:
Biker rescues abandoned kitten on busy highway and gives kitten a happily ever after (video)
Her home was involved in a massive fire and she thought her cats didn't make it... then this happened
She saw something fall out of a car in busy traffic, and then she realized what it was
Good Samaritan stops in busy highway to save helpless kitten
(h/t) the drive
LIKE US!
Comments
comments powered by

Disqus
LIKE US ON FACEBOOK!