Hero saves cat from drowning in the Thames (video)
True character is how you behave when no one is watching. (Scroll down for video)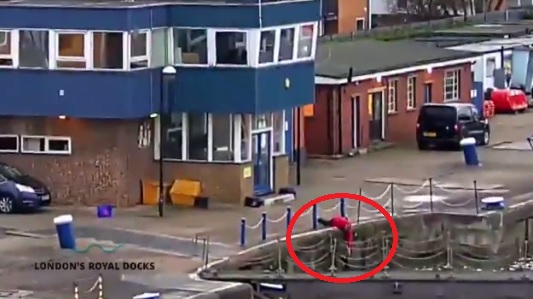 In a CCTV video posted by ITV, viewers witnessed a poor cat, later identified as Felix the cat, being chased by a rival on the London docks, right onto the edge of the Thames. Little Felix then tumbled into the water.
A man who happened to be at the right place at the right time, witnessed little Felix fall and sprang into action. He laid on the ground and reached for the distressed cat, thrashing in the water, and calmly grabbed Felix by her scruff and hauled him to safety.
Watch the incredible rescue in the video below!
Royal Dock's cat Felix has had a difficult start to his bank holiday Sunday. Someone buy that man a cup of tea please... pic.twitter.com/R9bL8tuNoe

— ITV News London (@itvlondon) April 30, 2017
Felix the cat turns out to be the official office cat of the Royal Docks Authority, and her mates were delighted to have her back.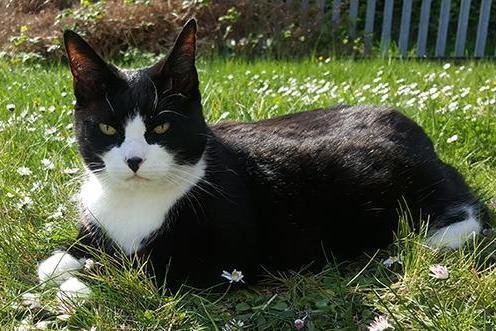 RoDMA
The authority then issued this hilarious statement about Felix and how she was doing:
Felix the RoDMA cat ended up in the drink while bravely engaging in a hostile territorial battle (i.e., running away) from another cat.
We can happily report that Felix suffered no injury or trauma.
She also seems to be completely unaware that the rest of the RoDMA team have been laughing behind her back after the blase 'nothing to see here' routine that followed her dunking.
Naturally, this man's rescue went viral on social media, generating applause from around the world for this small but heroic act of kindness. #SavingFelix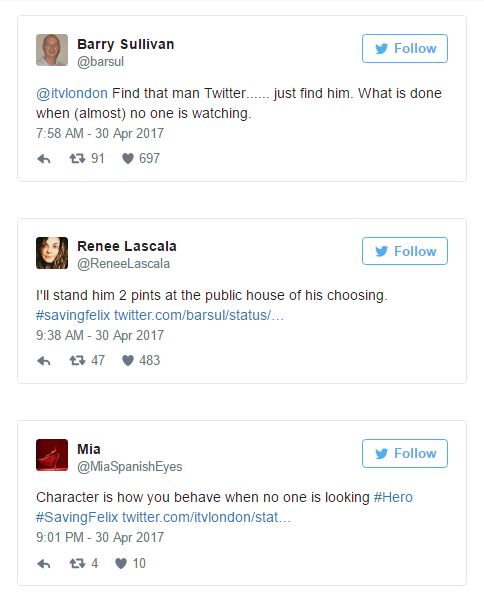 The authority later identified engineering and operations manager Scott Derben as Felix's hero.
Some are calling for this man's knighthood. At the very least, we think, he deserves a pint or two.
Share this great rescue!
Related Stories:
They went out on the river to catch fish, ended up catching kittens instead
Man jumps into river and dismantles his Mercedes to save cat
Italian coast guard performs CPR on drowning kitten in this incredible rescue
Watch villagers save drowning leopard in dramatic rescue
(h/t) Huffington Post
LIKE US!
Comments
comments powered by

Disqus
LIKE US ON FACEBOOK!