Cat jumps on K9 police car like a total badass, then poses for a picture
Cats are above the law.
They do what they want whenever they want, because f*ck you, that's why. (Our kitty CEO just told me to write that… don't blame the messenger…)
Anywho, The Philadelphia Police Department shared a photo of the bold kitty on its Facebook page, where more than 174,000 followers could marvel at the animal's audaciousness.
"Cop: 'Between the barking and the huge red letters, there is no way that *anyone* approaches my car.'
Cat: 'Hold my beer…'"
Naturally, the photo has since gone viral, and the comments are really cracking us up!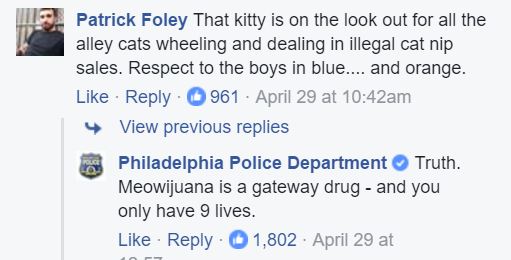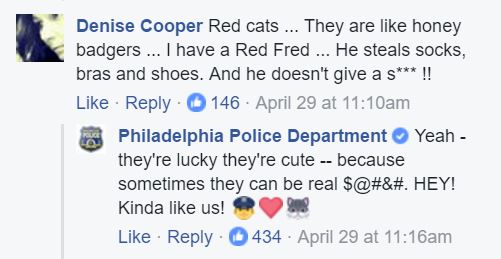 The cat, after making his bold stance, has since disappeared.
We have a feeling that he's up to no good... I mean, just look at that face.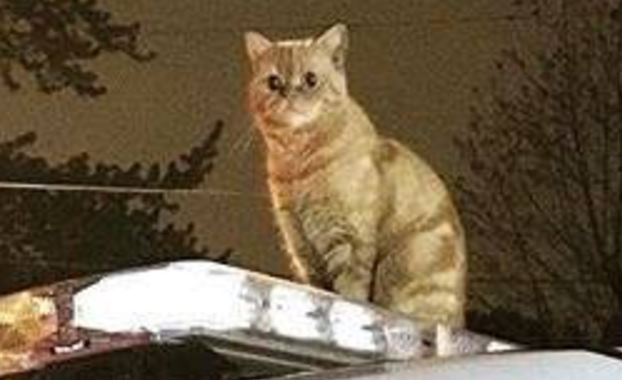 "Breaking the law, breaking the law!"
Share the cute!
Related Stories:
And this is why police cats aren't a thing...
Affectionate kitten decides to climb a police officer in the middle of a traffic stop
(h/t) People
LIKE US!
Comments
comments powered by

Disqus
LIKE US ON FACEBOOK!