Shelter comes up with brilliant idea to help long time resident cat get adopted (Gallery)
This patient kitty had been living in the Animal Welfare League shelter for over a year when staff came up with a brilliant adoption campaign to help him find his forever home.
Meet Champas!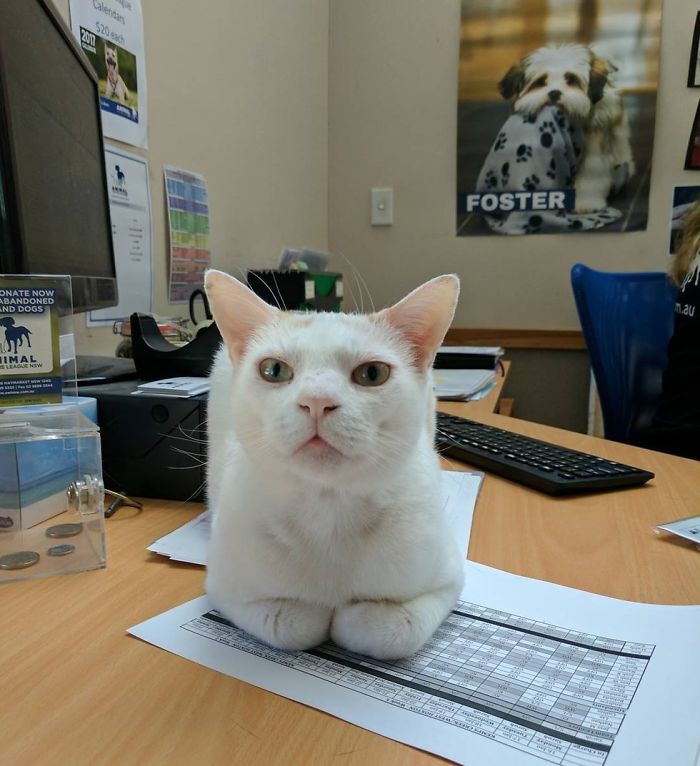 Champas came to the Animal Welfare League (NSW, Australia) in December of 2015. He was shy and a timid fella, which lead to many pet adopters to skip over him for more "friendly" cats.
As days turned to months, shelter staff decided they needed to get more involved with Champas to improve his chances on being adopted.
They first promoted him to feline receptionist, where he would work at the front desk. This allowed Champas to socialize more with humans and helped him ease out of his shell.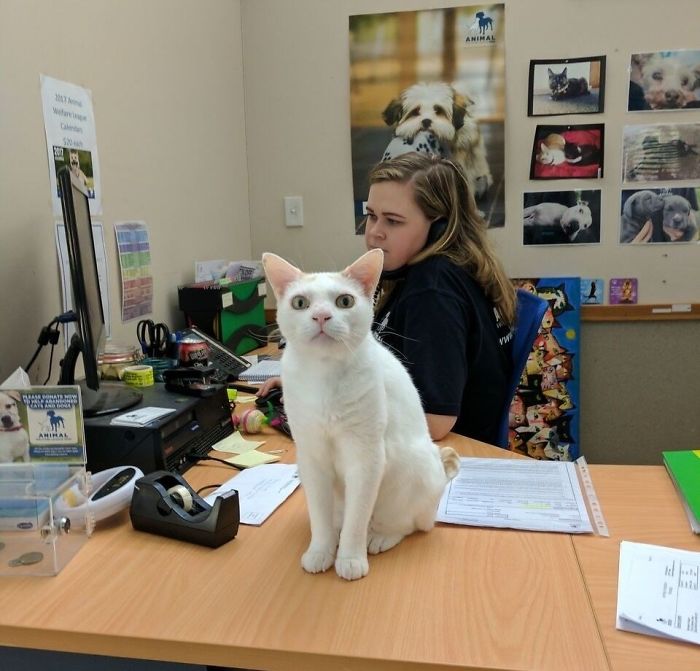 It worked like a charm, because Champas soon started to purr and love the attention! He realized that humans aren't so bad after all.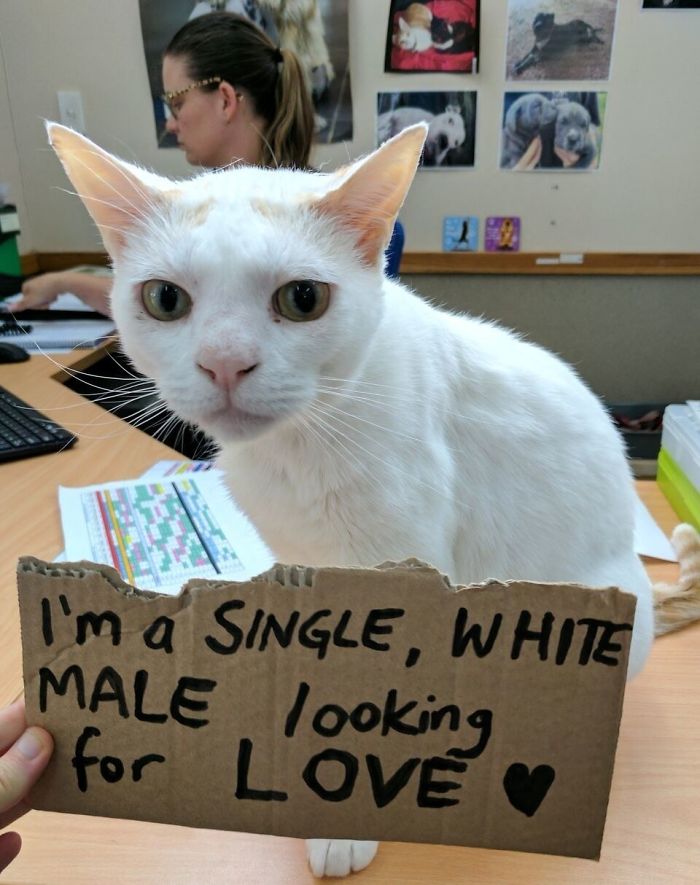 Staff worked tirelessly to play matchmaker with Champas.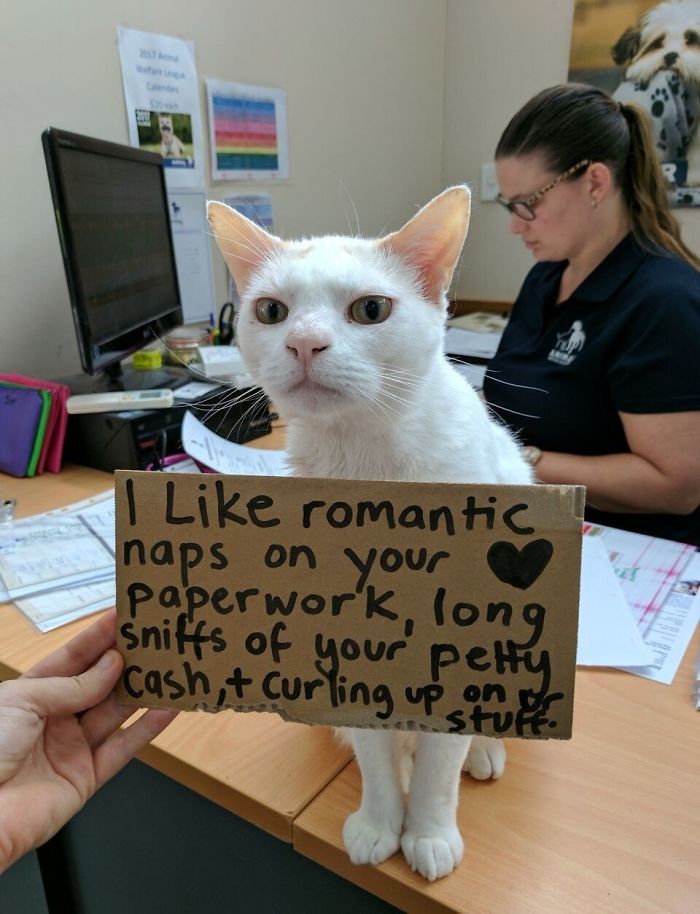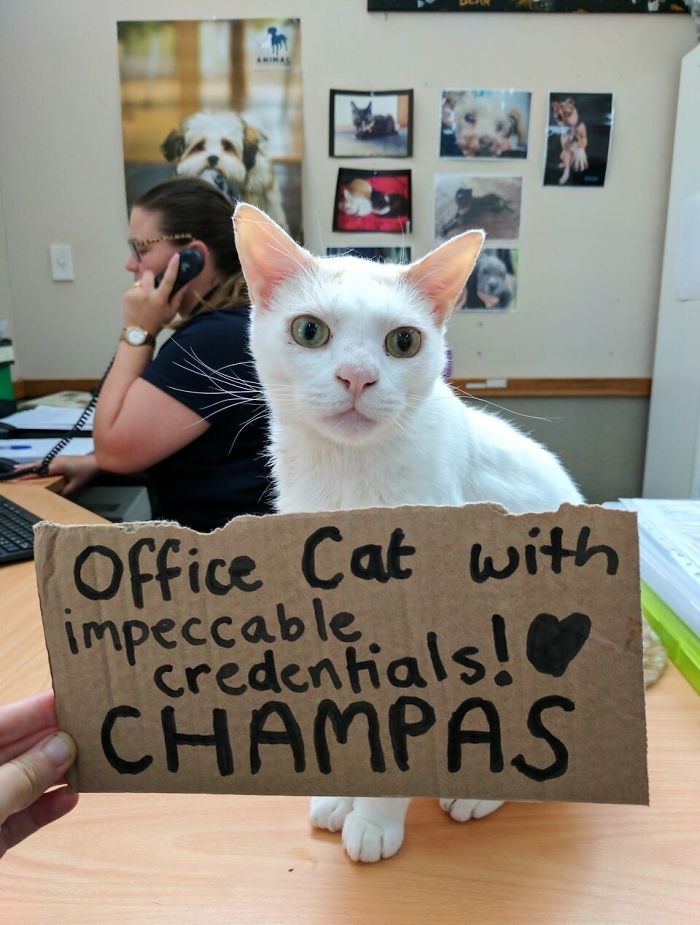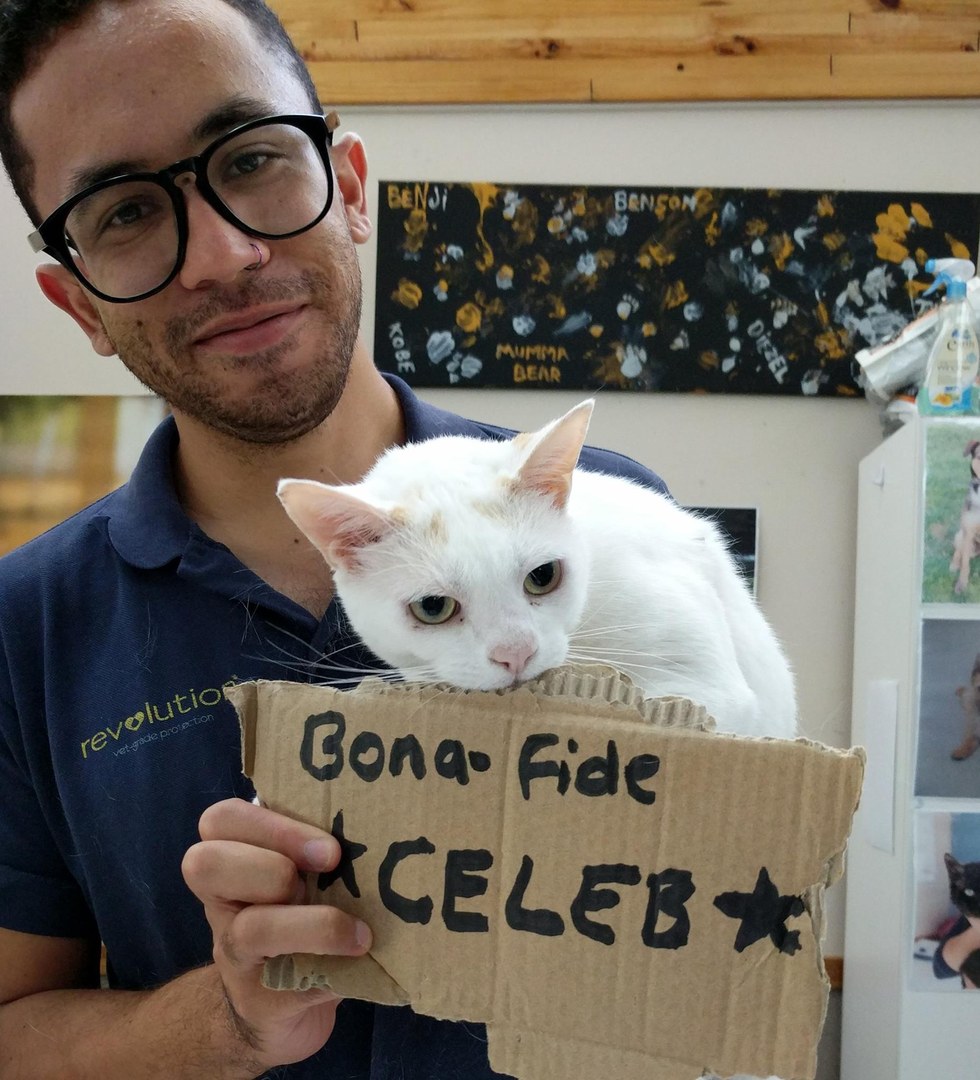 And after 436 days in their care, his forever dad finally found him.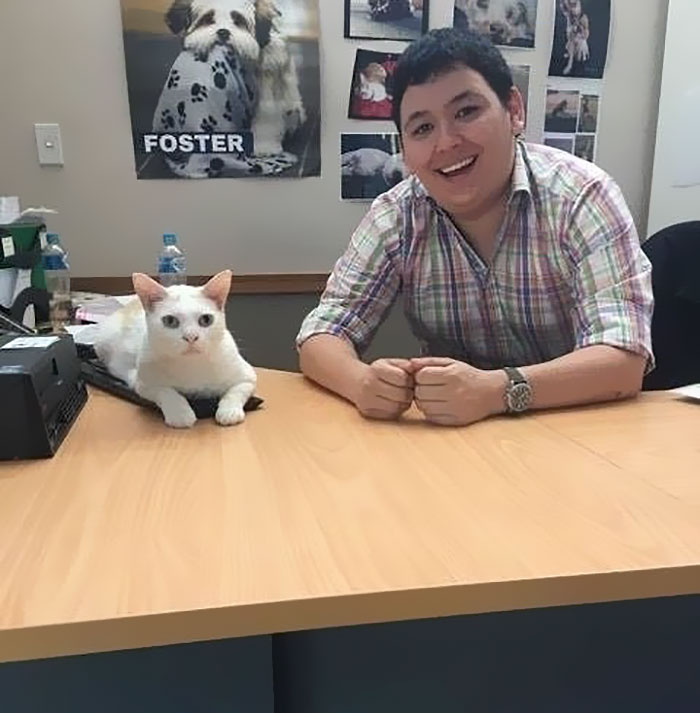 "To everyone who is wondering what happened to Champas the long term resident of Kemps Creek – he came home with me today, and after biting my hand, went straight to sleep," Nathan said via Animals Welfare League.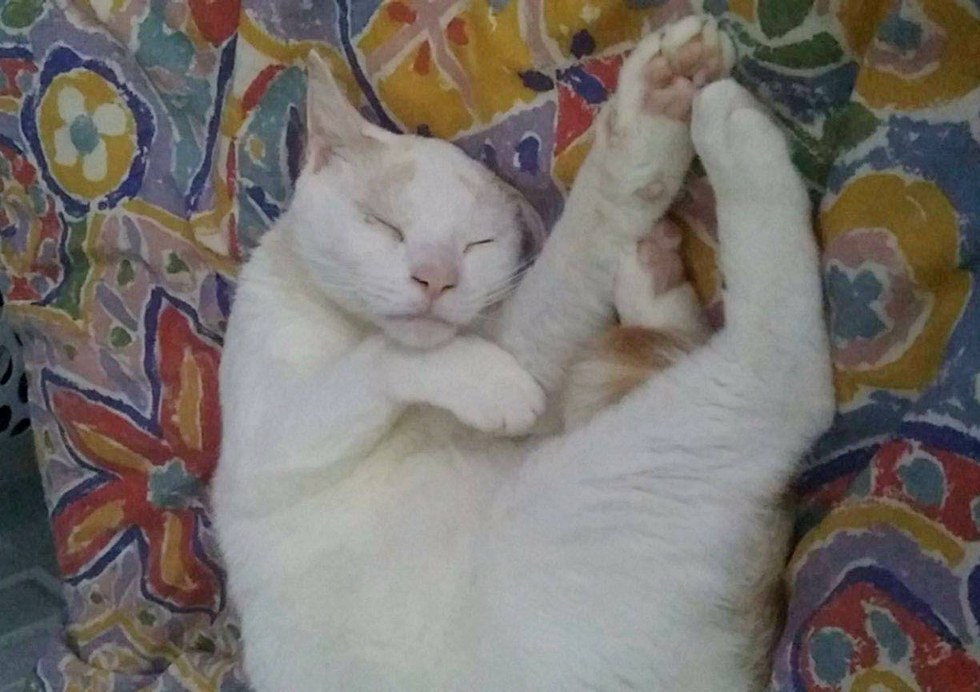 He's now happy and loved in his forever home.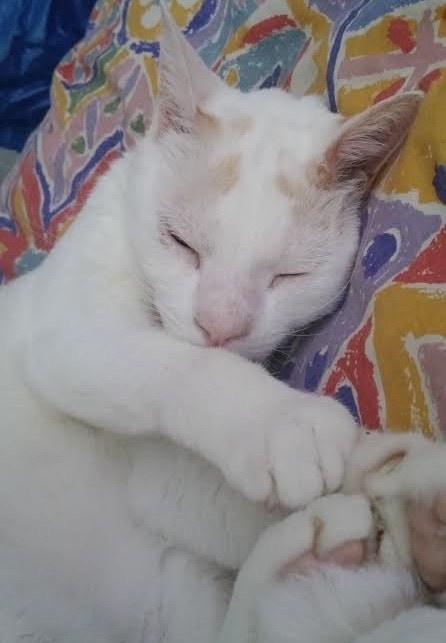 Share the cute!
Related Stories:
Local man creates hilarious likes and dislikes for shelter cats to help them get adopted
Local animal shelter creates hilarious commercial for cat adoption
Every single animal at the shelter got adopted... except for this cat
(h/t) Bored Panda
LIKE US!
Comments
comments powered by

Disqus
LIKE US ON FACEBOOK!