3 major reasons why cats love to climb into bed with you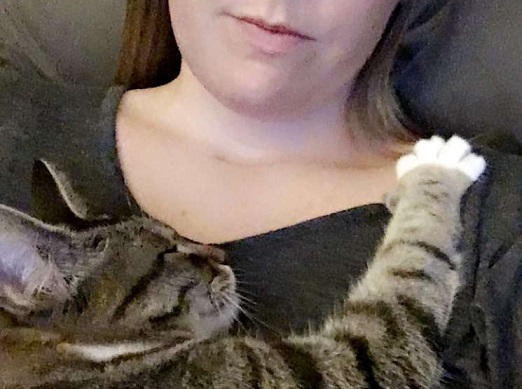 Cats love to sleep. They sleep on average between 16-20 hours a day, and as most cat owners (servants) know, they can sleep just about anywhere.
So, why does your cat insist in sleeping in bed with you? They obviously can sleep anywhere else in the house, and waking up with a paw or a tail in your face can be a bit annoying… cute!... but still annoying.
Here's 3 major reasons why your kitty loves to climb into bed with you.
Warmth
It's no secret that cats love warmth. Whether it's on your laptop, lying in the sun, or curled up closed to the fireplace or space heater, your cat is a magnet for heat sources. Naturally, laying and snuggling with you in bed gives them some of their warm fix, but like we mentioned above, your body heat isn't the only source of warmth. So, even though your body heat is one reason your cat snuggles up with you, it isn't the only reason.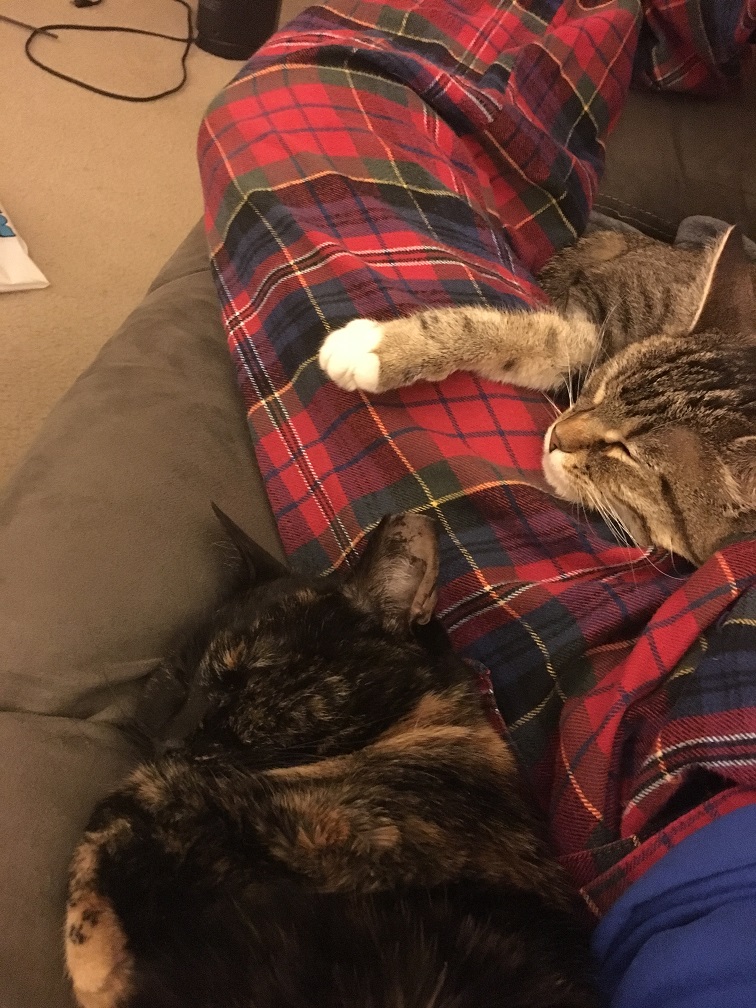 Security
Sleeping in the wild is a dangerous affair, for all animals. Once you close your eyes, you're vulnerable to attack. So, when kitty comes up to sleep besides you, you're providing that extra security for them to chase mice in their dreams. You're a giant security blanket. If something is about to go down, your cat knows they have a better chance of survival with you by their side.
Love
That's right! Kitty comes into bed to snuggle with you because kitty loves you! Cats get a bad rap when it comes to love and affection. Unlike a dog who wags their tail and licks your face just because you're alive, cats are a little more complicated. Cats show affection just as much as dogs, but in different ways. Whether its by rubbing against you, giving you soft kisses, pawing at your face, cleaning, or always being in the same room that you're in (and kitty pretending that it's just a coincidence), it's because your cat loves you. So, when your cat snuggles with you in bed, it's a huge sign of affection because kitty genuinely wants to be with you.
Further, a cat laying in bed with you and sleeping with you is a sign of trust. They love your smells and it provides them comfort. It's kind of like sharing the bed with a significant other for a while, and when they get up you can still smell them on your pillow, and it makes you smile. (Is that weird?...)
So, if your cat is snuggling in bed with you, take that as a good sign. Your kitty is warm, safe, and in love.
Now, if your kitty doesn't sleep in bed with you, that doesn't mean your kitty doesn't love you. As we mentioned, cats show love in a lot of ways! Don't be discouraged, and to be honest… it might be a blessing in disguise. Sleeping with cats is cute, but sometimes a little uncomfortable… waking up in the middle of the night to a cat hacking up a hairball on your chest is… well… not the greatest thing to wake up to.
But we still love them :)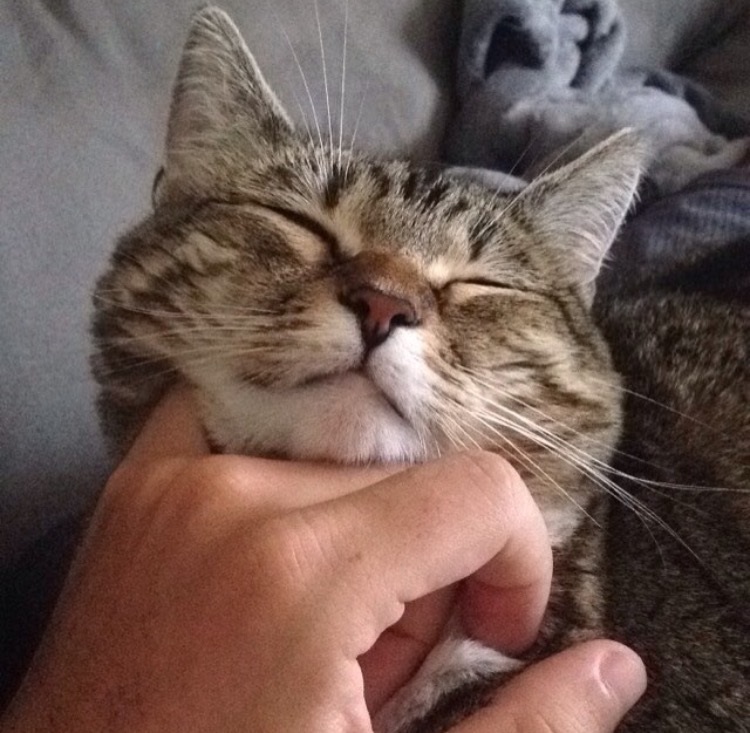 Share this with your friends!
Related Stories:
22 pictures that prove cats can sleep literally anywhere
'Stop Meowing and Go the F*ck to Sleep' is a new book every cat owner can relate and laugh to
LIKE US!
Comments
comments powered by

Disqus
LIKE US ON FACEBOOK!