This special needs cat has a soulmate in his guardian
Mac the cat had a rough start in life. He was found in a gutter by his selfless guardians Joel and Lauren. (Scroll down for video)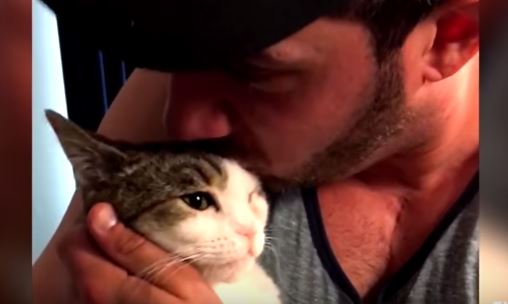 After taking him to countless vet visits, they found out that Mac has only half a nostril, a cleft palate, and cardiomyopathy - a hardening of the arterial walls.
That means Mac will need to be on a lot of medications for the rest of his life. Many people would have counted Mac out, or suggested to put him down, because Mac needs so much extra care.
But Joel and Lauren were ready to step up to the plate. Joel especially, for he too has had a rough start to life.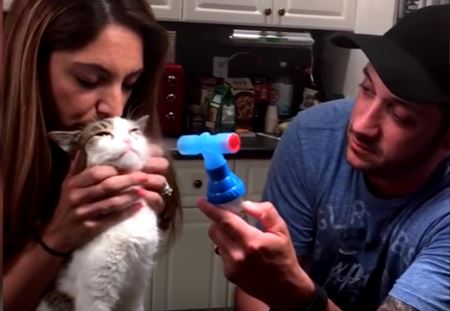 When Joel was 10, he had a hole in his heart and had to have surgery. Unfortunately, Joel was given contaminated blood positive for the HIV virus.
"I think that because of everything that we've been through, me and Mac have a special bond," Joel shared with Jackson Galaxy. "Mac has medical issues. I have medical issues. And I relate to him and everything he has to go through. We're like two peas in the same pod."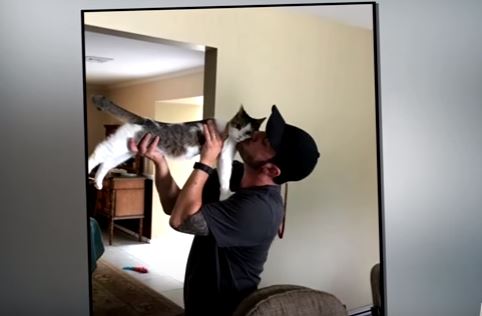 Joel and Mac even having matching containers for their medicine, and they take their medications together!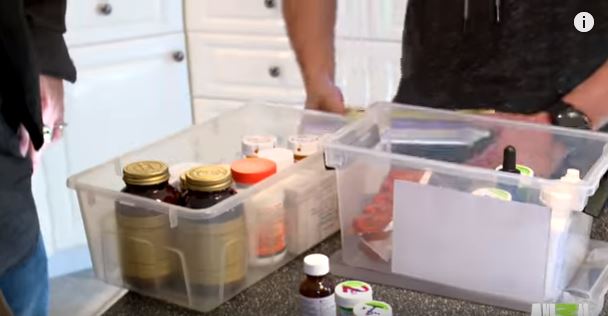 "This makes me feel really positive. I know that as long as there are people like you around, one of these days were going to get to the point where we just don't kill cats just because they're different," Jackson Galaxy shared.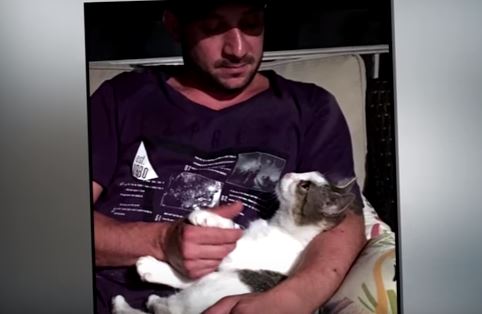 Mac is living a happy life with his forever humans, and he has a soulmate in his guardian Joel.
Watch the video below!
Share the cute!
Related Stories:
Everyone had given up on this special needs kitten, but before he was about to be put down, this hero stepped up.
Nobody wanted this special needs kitten... until somebody fell in love
LIKE US!
Comments
comments powered by

Disqus
LIKE US ON FACEBOOK!