Grieving mother cat and orphaned kitten come together to form purrfect little family
When Ember the mama cat lost her kittens to severe illness, she was completely devastated. Little did she know that an orphaned kitten would desperately need her help.
Meet Flame!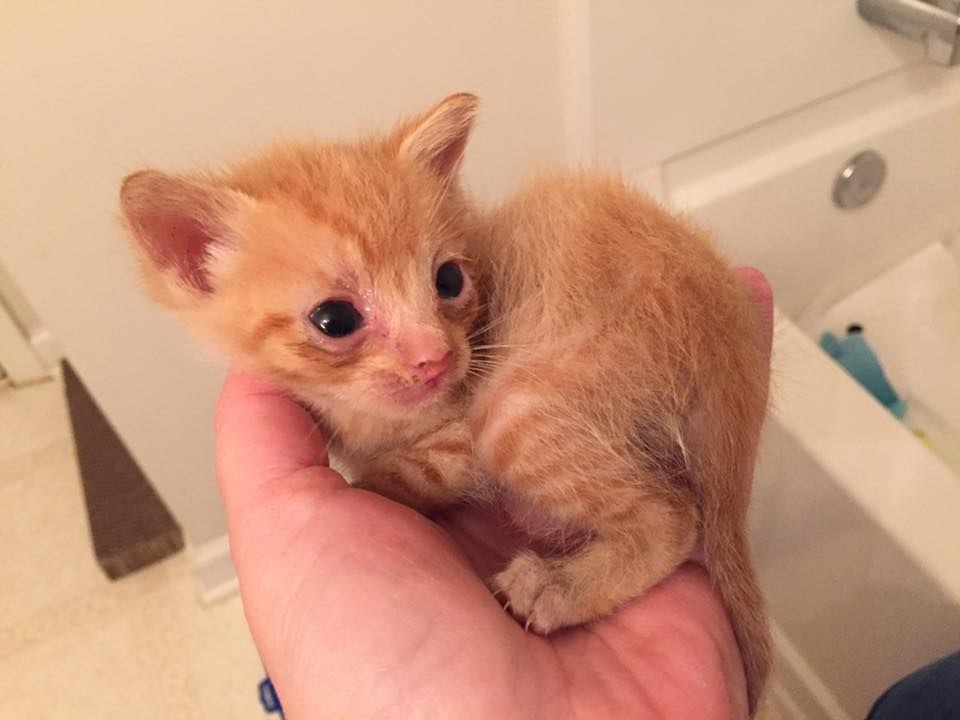 Atlanta Humane Society
Flame was a single new born kitten who was brought to the Atlanta Humane Society on Sunday. He had lost his mother, and due to him being a sickly newborn, he was too little to survive on his own. He would need 24 hour care and an immediate foster home for any chance of survival.
A kind foster mom came rushing over to the shelter, in the middle of an Atlanta Braves game, to take in teeny Flame to give him a fighting chance. When she got there, staff realized that Ember the cat could be the purrfect adoptive mom for Flame.
"The quick-thinking Atlanta Humane Society staff thought to put the baby in with Ember and see what happened," says Robyn Faintich, foster mom to both Ember and Flame. "It was an immediate bond. Ember started to groom Flame and Flame started to purr. They are absolutely bonded. They clearly needed each other."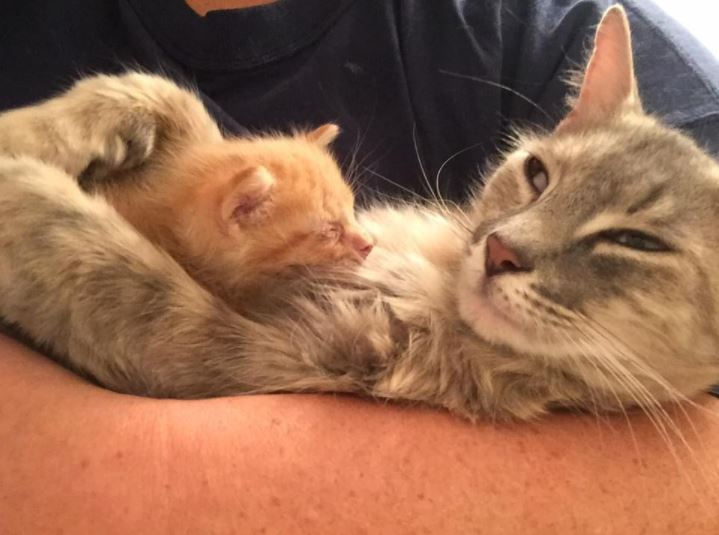 Atlanta Humane Society
Ember groomed, nursed, and cuddled little Flame, helping him grow strong each and every day.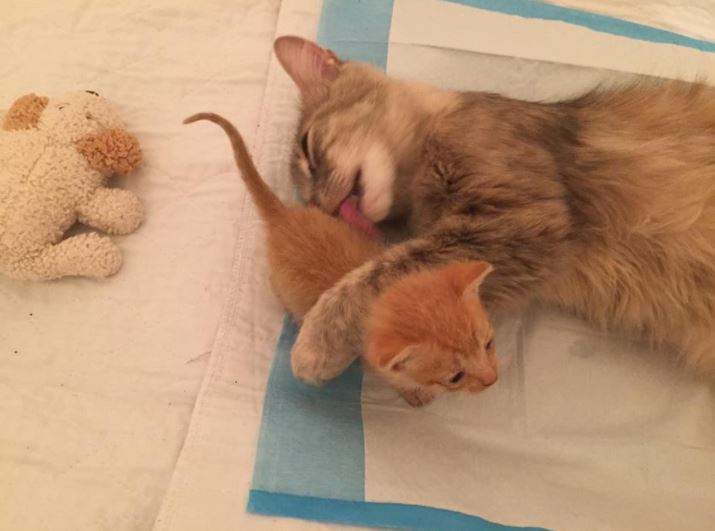 Atlanta Humane Society
"Two lives were changed forever, just in time for Mother's Day," Christina Hill, director of marketing and communications for the shelter, says in an email with People. "With Ember grieving the loss of her kittens and Flame with the loss of his mother, the two were destined to become their own little family."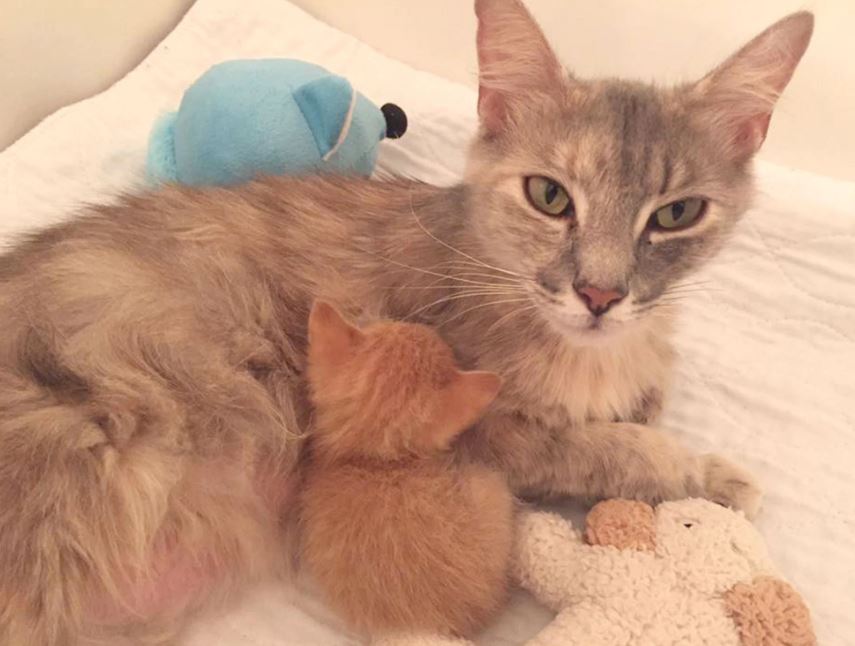 Atlanta Humane Society
Watch the adorable video below!
To all the cat moms out there, human and feline, we thank you!
Related Stories:
Kitten can't reach her favorite toy... so she calls for mom to help (video)
10 gifts for cat moms on Mother's Day
Mama cat wants to meet woman who will adopt her baby
LIKE US!
Comments
comments powered by

Disqus
LIKE US ON FACEBOOK!