Do you let your cats on the kitchen counters? (video)
There's a basic rule that all cat owners know - wherever you don't want your cat to be... your cat will be there.
So, when it comes to kitchen counters, keeping your cats off of them can be a difficult task. (We've pretty much given up...)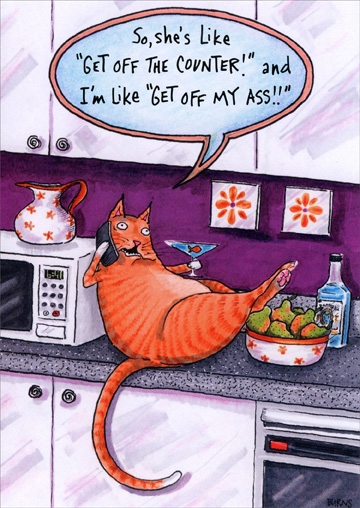 Cats have and always will do what they want.
Enter Cole and Marmalade.
"Cole hardly ever jumped up on the counters, but then Marm arrived on the scene and was determined to be up there as much as possible! I could have tried many other methods to deter him from being up there, but I never saw it as a big deal, so didn't waste time and money on the issue… and I kinda think he still would have jumped up there no matter what we did, because he's that kind of cat!" Chris Poole shared on YouTube.
We agree. Watch the video below!
Related Stories:
Do you let your cats sleep in bed with you? You should!
LIKE US!
Comments
comments powered by

Disqus
LIKE US ON FACEBOOK!