Black cat gets hilarious adoption memo daring people to adopt him
This cat is not for the faint of heart.
Mr. Biggles is a terror... and only the strong can handle this mini black panther.
Pet adoption agency Cats of Melbourne, located in Melbourne, Australia, posted a darkly hilarious memo about Mr. Biggles (also known as Lord Bigglesworth) on its website this week, practically daring a future owner to take him in.
Check it out below!
Mr Biggles: utter bastard of a cat
shiny black panther cat
Male Domestic Short Hair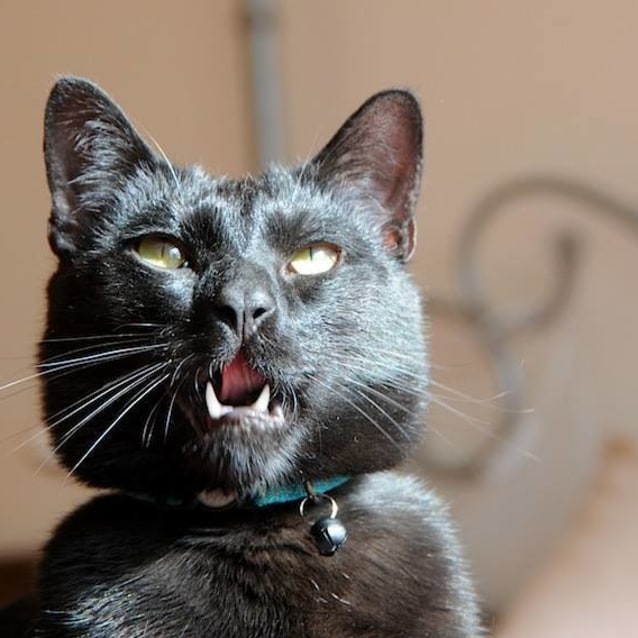 STOP PRESS! Exclusive interview with Mr Biggles now available for viewing by his adoring public. Media requests and applications for slavery to Lord Bigglesworth can be sent to humanslave@utterbastardcat.com. Yes he has his own website, utterbastardcat.com. He'll be publishing more about his life, including "stalking chickens 101", "how to play with a dog and not kill it", "getting what you want from human slaves" and of course what's he's well known for... "rip shred tear - being firm with boundaries".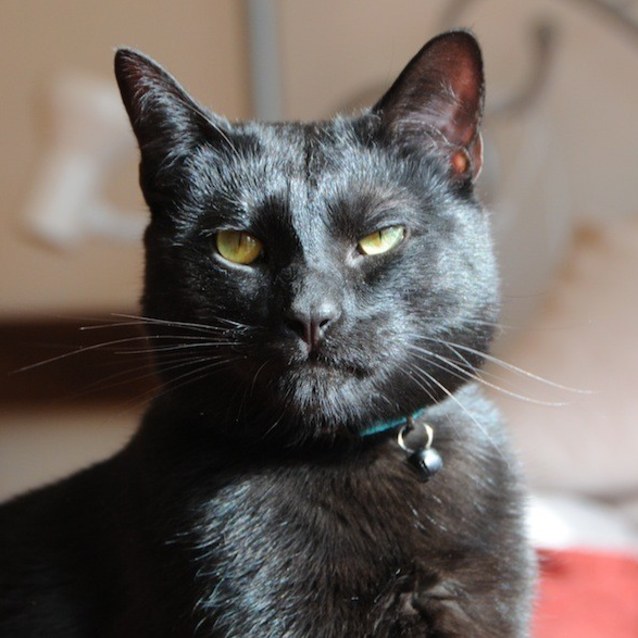 Mr Biggles (also known as Lord Bigglesworth) is an utter utter utter bastard. He looks gorgeous with his slinky shiny black fur and big yellow eyes... but beware. If he doesn't like what you're doing he will give you a nip! Sometimes he likes to swipe at your feet too. It just depends on what he can reach at the time.
Mr Biggles does not like to be thwarted. He throws a catty tantrum if he can't go outside when he wants to be let out (and he wasn't allowed outside for the first couple of weeks at his carers house so there was a few tantrums!). Not being fed on time, or allowed to strut across the kitchen benches helping himself to whatever is there is also a tantrum inducing exercise.
Mr Biggles is a despot and dictator, he will let you know he is not happy, which is often because things are often just not up to his high standards. There is some warning that Lord Bigglesworth is displeased with you, his eyes will go dark and tail will start swishing harder. Mr Biggles likes his cuddles on his terms, and will sit in your lap when he decides it's time. If the stroking is not up to his standards, he will nip you.
Shhhhh... Mr Biggles does have a secret soft side... he plays with kittens and actually does love a cuddle from time to time. He loves to be involved with what you're doing and loves to have a chat, he will respond if you talk to him. While he's not a fan of being picked up, likes a pat and cuddle from time to time and even permits kisses on his shiny black head if he's feeling mellow. He loves sleeping on the end of the humans bed, and in his cat bed (and he snores just a little bit, it's so cute). He loves to be out in the backyard stalking the chickens and supervising the gardening, and he has been saying playing with the dog (and not drawing blood).
And now I'm in trouble for telling his softie secrets so I have been ordered to say that Lord Bigglesworth believes he was put on this earth to be decorative and be worshipped by his human slaves!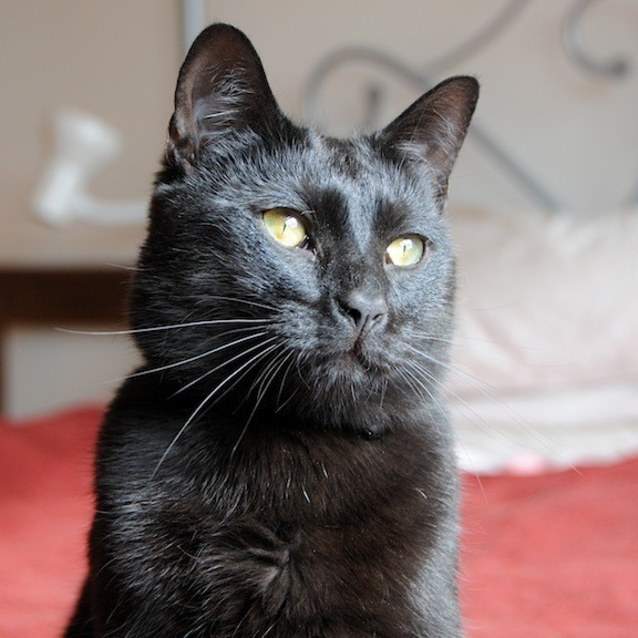 Mr Biggles is not a cat for the inexperienced or faint hearted. He is a full blooded tomcat with very firm boundaries. Mr Biggles needs an owner that won't take his nipping personally but won't let him get away with bad behaviour either. He will make the right person an exceptional feline companion for life, because when he gives his heart it will be absolutely and fully given without return. Are you that one special person for Mr Biggles?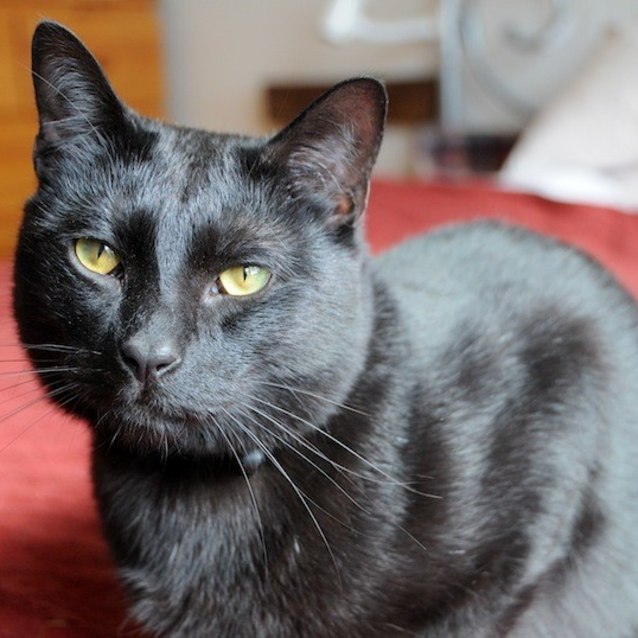 Medical notes
Mr Biggles is a stupidly healthy raw fed cat but he will eat anything including your dinner if he can get away with it. Mr Biggles is desexed, microchipped (#956000006452667), vaccinated, flea treated and wormed ready to go home with you today!
If you interested in taking in this little monster, you can inquire more about him here.
Share the funny!
Related Stories:
Local man creates hilarious likes and dislikes for shelter cats to help them get adopted
Pet sitter receives hilarious note describing the 4 cats she has to take care of
Local animal shelter creates hilarious commercial for cat adoption
(h/t) Huffington Post
LIKE US!
Comments
comments powered by

Disqus
LIKE US ON FACEBOOK!