This tiny robot will guard your countertops against your cats
Do you suffer from CSP? Counter Surfing Pets?
Up until now, there has been no cure for CSP. Cats have roamed on our counter tops ever since humans allowed them into their homes thousands of years ago.
But what if I told you there is a cure? What if I told you that the future is here…
Introducing the CatNani robot!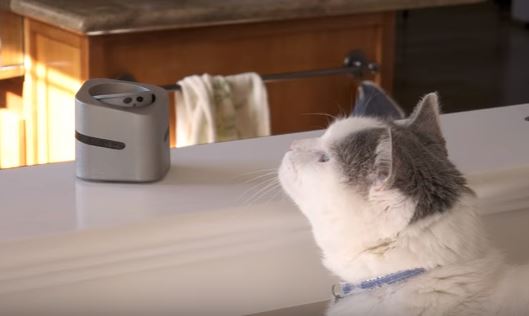 This little robot is here to protect our countertops from the never-ending invasion of kitty kind.
With sensors that allow it to navigate the edges of the countertops and to avoid any obstacles (plates, plants, etc), the CatNani has only one mission: to shoo cats away.
The CatNani uses two tactics: an ultrasonic warning and a harmless spray.
The CatNani is still in development stages, but maybe someday soon we can have these little robots patrolling our counters.
Your counter invading days are numbered, kitties.
Watch the video below!
We must remember to be careful... we all know what can happen when human technology goes astray.
Related Stories:
Do you let your cats on the kitchen counters?
Animal shelter's 'Kitten Bjorn' is a great new invention for feral kittens
This innovative brush allows you to groom your cat the natural way... by licking them.
(h/t) Nerdist
LIKE US!
Comments
comments powered by

Disqus
LIKE US ON FACEBOOK!