They couldn't separate these two deaf brothers, so they adopted them both!
When a family went into a shelter looking to adopt a cat, they fell in love with two deaf brothers who they knew they couldn't separate.
Meet Moo and Goo!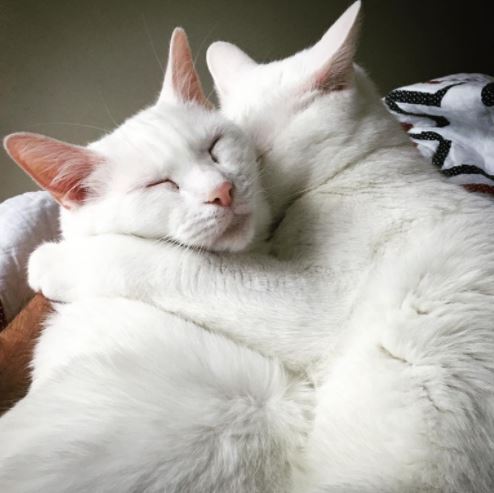 reddit/rundmcc
These all white felines are both completely deaf, but that doesn't stop them from being chatter boxes!
"You wonder if they make a sound because they can't hear it. But yes, they meow. They meow A LOT. Their meow sounds completely normal also," rundmcc shared on reddit.
"They are the sweetest cats we've ever cared for. They are super clingy for some reason. One of them follows me around the house where ever I go. If I leave the house he will cry at the door or watch for my return out the window."
They both have golden eyes, but this little guy has a little blue mixed in.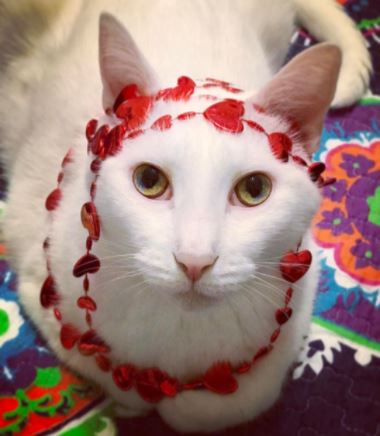 reddit/rundmcc
Telling them apart was difficult at first, but once their personalities started to break through, it's very easy to know which kitty is which.
"I still talk to them all the time and it makes me so sad to think they will never hear me tell them "I love you". But when they snuggle up to me they respond to the vibration of my voice. I can start talking and they will start purring."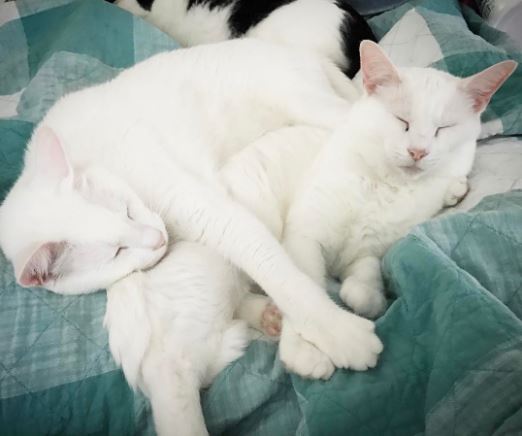 reddit/rundmcc
"We feel lucky to take care of them. They are so sweet."
And now they will live happily ever after in their loving home.
Share the cute!
Related Story: Woman adopts senior cat, then returns to shelter to rescue his old friend
LIKE US!
Comments
comments powered by

Disqus
LIKE US ON FACEBOOK!