She wasn't a cat person until she met this little vampire (Gallery)
She never considered herself a cat person. That was until she met this little vampire.
Meet Poptart!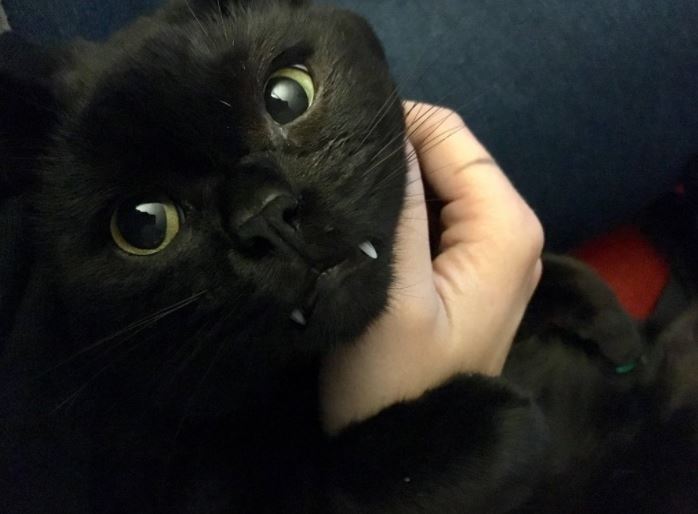 reddit/frequencity
"I never considered myself a "cat" person, so it was just as surprising to me as anyone else when I brought this Poptart home exactly one year ago. I never expected I'd find the most charismatic, social, laid-back and hilarious companion. Happy One Year, little dude!" frequencity shared on reddit.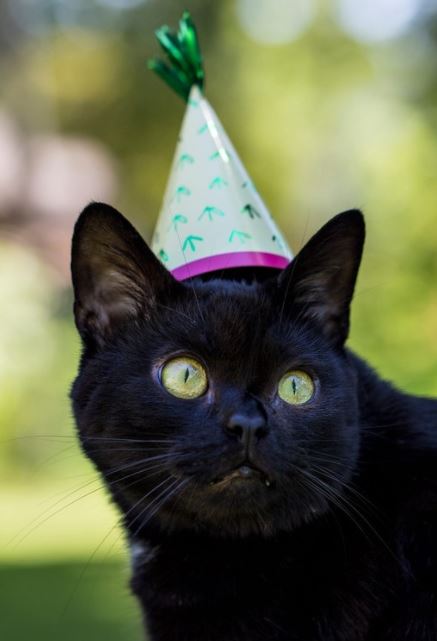 reddit/frequencity
"I remember the day after, calling my SO crying because I couldn't believe I'd adopted a cat and wtf was I going to do?!?! I'm a silly human."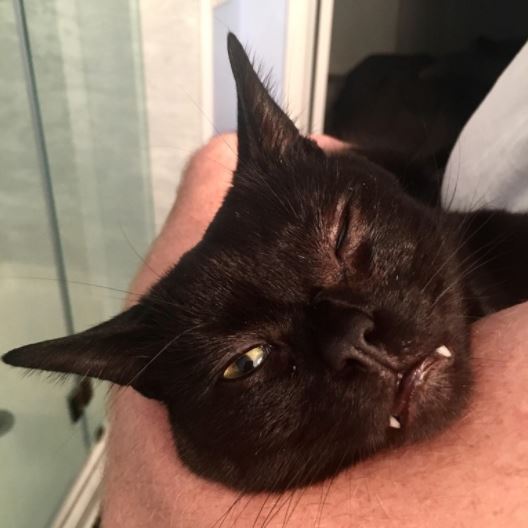 reddit/frequencity
"I adopted this guy in June during a "Mega Adoption Event" in my city. He was rescued from a hoarder with 19 other cats. They had named him Poptart because he had Poptart wrappers stuck all over him. Obviously, that name is awesome so I decided to keep it."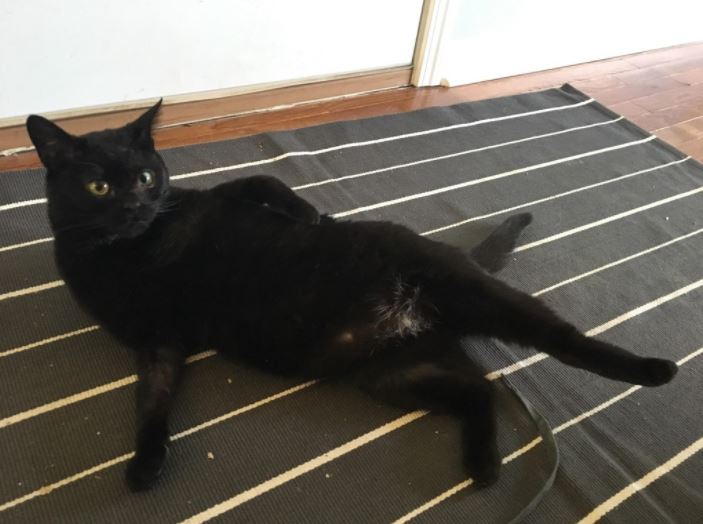 reddit/frequencity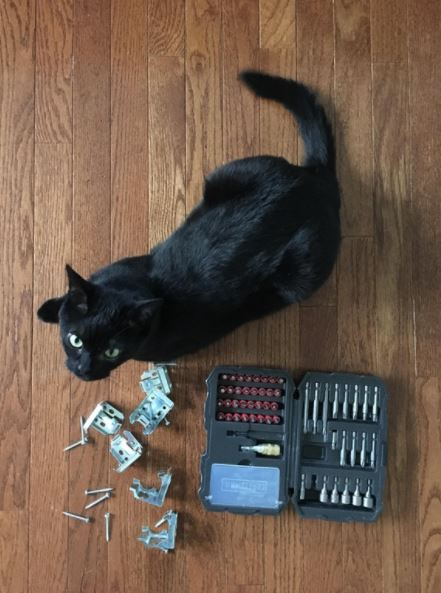 reddit/frequencity
"He is the most social little guy I've ever seen and is much more like a dog than (I assume) most cats are. He loves EVERYONE and has never hidden from or hissed at anything.
He follows me around everywhere I go. He's taken to laying on my black bathmat while I'm in the shower, so I have to be extra cautious not to step on him.
He is obsessed with gnawing and bunny kicking feet and ankles, and he loves playing with rogue socks.
He never shuts the hell up and has the tiniest, most pathetic voice :)"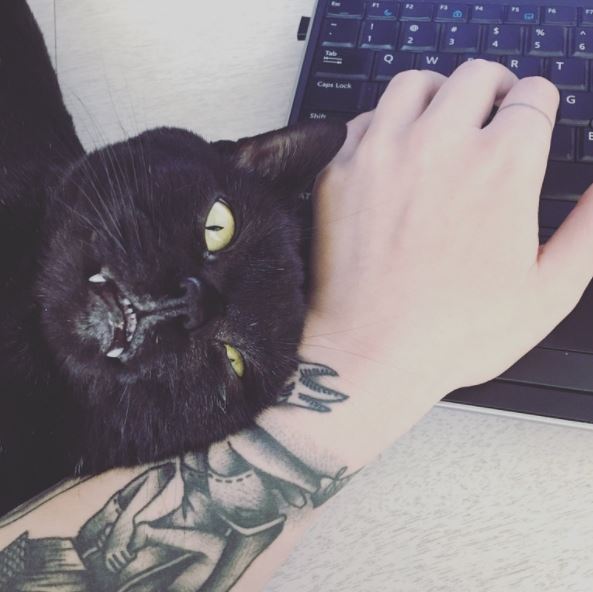 reddit/frequencity
As we all know, people that don't like cats just haven't met the right cat yet!
Share the cute!
Related Stories:
Cat with vampire fangs steals the heart of the woman who saved him from the street
My dad said he hated cats, and then one day I came home to this (Gallery)
LIKE US!
Comments
comments powered by

Disqus
LIKE US ON FACEBOOK!