Scraggly senior cat finally gets the family and forever home he deserves
This scraggly 15 year old cat was living on the streets when he was found and brought in to the Voorhees Animal Orphanage.
Staff and volunteers were amazed by this senior's kind soul and loving personality.
It didn't take long for somebody to fall in love and take him to his forever home.
Meet Barnaby!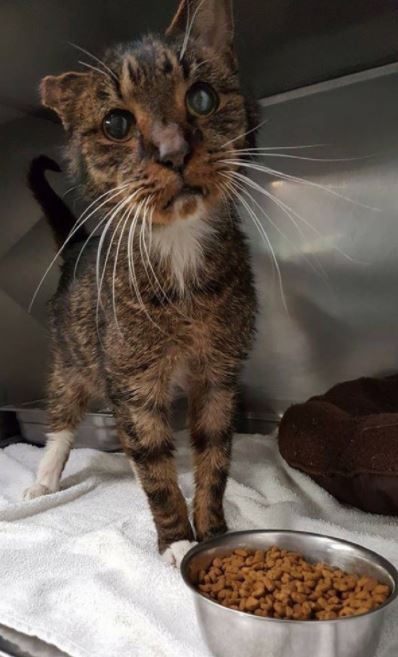 "This super affectionate fellow shouldn't be spending his golden years in the shelter," the shelter said.
That's when Dr. Ed Sheehan and his wife Clare Sheehan of Sheehan Veterinary Centre came across his post on Facebook. "When we saw his picture, etc on Facebook we felt that he really needed lots of vet care just on his age and appearance," Clare said.
They contacted the shelter and asked if they could adopt him right away.
Happy kitty on his way to his forever home!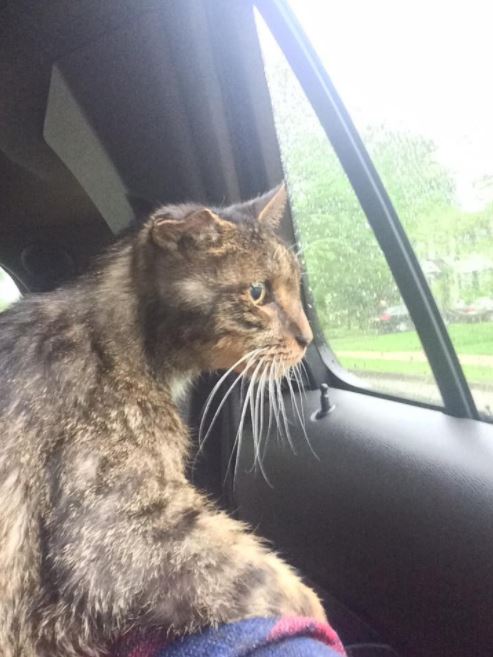 Barnaby was brought into Sheehan's office and of course all of his staff and volunteers fell in love.
"When mopping the floors he followed behind to make sure no spot was missed, and at the end of the night he sits on my lap to make sure I do the books correctly," Rachel, a vet tech of Sheehan Veterinary Centre, said.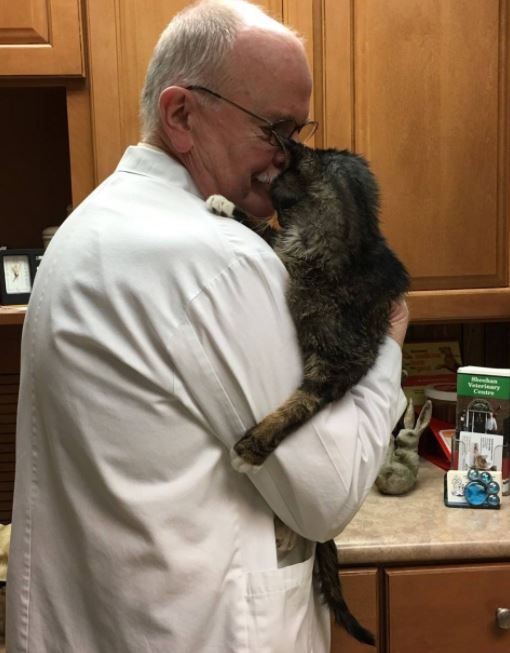 "We have him on antibiotics and he seems to be improving! He has put on weight (almost a whole pound), and his coat is even starting to look better," Rachel added.
"He loves his special senior food, and enjoys being brushed regularly. He also takes his antibiotics like a champ and doesn't complain at all."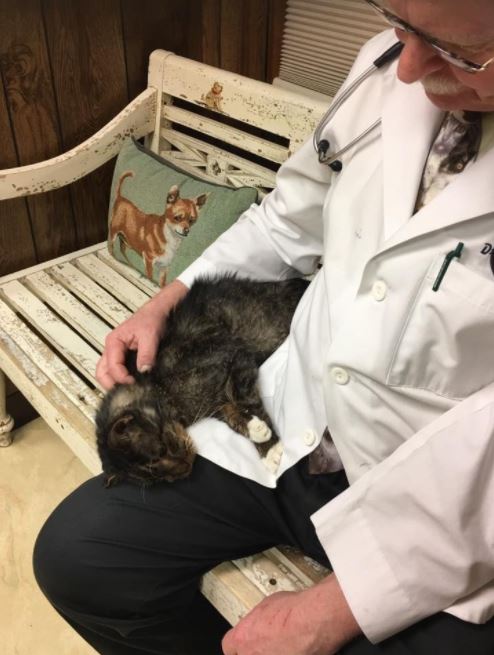 "Barnaby is more than a 'house cat' to us. He is well loved and very cared for by Dr. Sheehan, myself and our entire staff that he loves," Clare said.
When Barnaby has poor appetite, his nurses spoon feed him cat food gravy and extra vitamins in a cat food formula.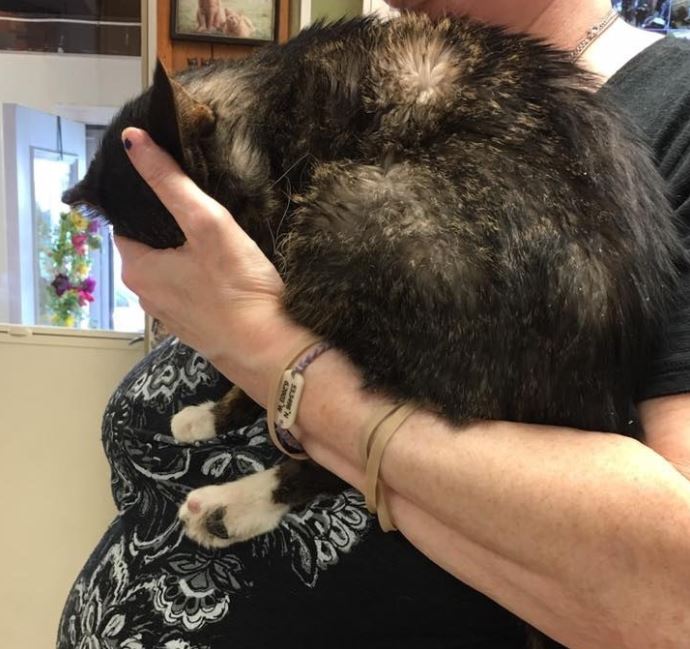 "Also Doc noticed his dilated pupils. He feels it's his old age as he doesn't see much. He has adjusted well and is getting lots of love and care. He's a happy boy. "
"Keeping him healthy and happy is our goal and to make the rest of his life a happy one. Who knows the trials and tribulations he went through but now his Veterinarian Dad and I and the rest of his Vet Tech and Assistants family will love and care for him," Clare said.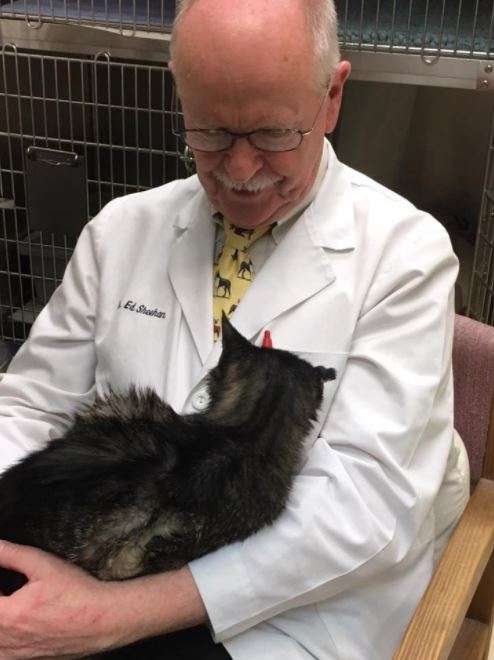 Share this heartwarming rescue!
Related Story: Family adopted a 20 year old cat from the shelter, never expected how much love he had left to give
via Love Meow
LIKE US!
Comments
comments powered by

Disqus
LIKE US ON FACEBOOK!