Dear diary: I forgot it was Ameowica's birthday and thought alien mutant squirrels were invading
Another online diary post from our kitty CEO:
Dear diary,
I forgot today was Ameowica's birthday today. So... when the fireworks started going off... naturally I assumed that we were being invaded by alien mutant squirrels with weapons of mass destruction.
And as Mufasa as my witness there was NO WAY I was going down without a fight! I decided I was going to fire back and meet my fate on the battle field like the majestic house lion that I am.
The dog, after he peed himself and hid under the bed, agreed with me (after lots of convincing and bacon bits) that together we must ride into GLORIOUS BATTLE to face the mutant squirrels and show them that CATKIND (and stoopy doggies and humans too, I guess) WILL FUREVER BE FREE.
I found some roman candles in the closet and taped them onto the doggy like missiles on an attack helicopter. I put on my war paint. I made a magnificent sword out of sparklers and mounted the doggy like a noble steed as we made our way out the doggy door.
I looked up into the night sky and saw the bombs bursting in the air. This was it. I was ready. I was ready to defend my homeland against a tyrannical alien mutant squirrel army and take out as many of those stoopy rodent freaks with me.
I lit my sparkle sword and dug my back paws into my doggy steed and charged down the street roaring like a FREAKING LION. I lit the roman candles with my sparkle sword and started firing missiles of burning awesomeness out every which way as we charged forward.
GIVE ME LIBERTY OR GIVE ME DEATH! I shrieked as human families gathered in the street and cowered away at the sight of our awesomeness. It was truly a glorious… GLORIOUS moment that would have totally been awesome and remembered furever in history… if it weren't for Ameowica's birthday…
Because, long story short… there was no alien mutant squirrel army. Those bombs in the air were only fireworks due to the human celebration of Ameowica and freedom and stuff…. and… welp… our fire missiles hit a bunch of houses and broke some windows and we made a bunch of kids cry and one of our fire missiles hit a neighbor in the groin and we accidentally set a lady's hair on fire and we may or may not have set fire to some parked cars and blah blah blah the police were called and my human had to rush home from a party and now he's super upset with us and is crying alone on the couch chugging a bottle of wine as the neighbors shout at us from the street and talk about signing a petition to get us kicked out or something stoopy and whatever.
So… no fishy treats for me for a while… but ya know what? I'm not sorry. I regret nothing. Because one day, those alien mutant squirrels will come… and on that day… I will be ready… and I'll be packing some serious heat.
So, happy birthday Ameowica. And know that you'll always have this little house lion ready to charge into battle for you.
#happy4th #Ameowica #alienmutantsqurriels #unappreciated #welookedglorious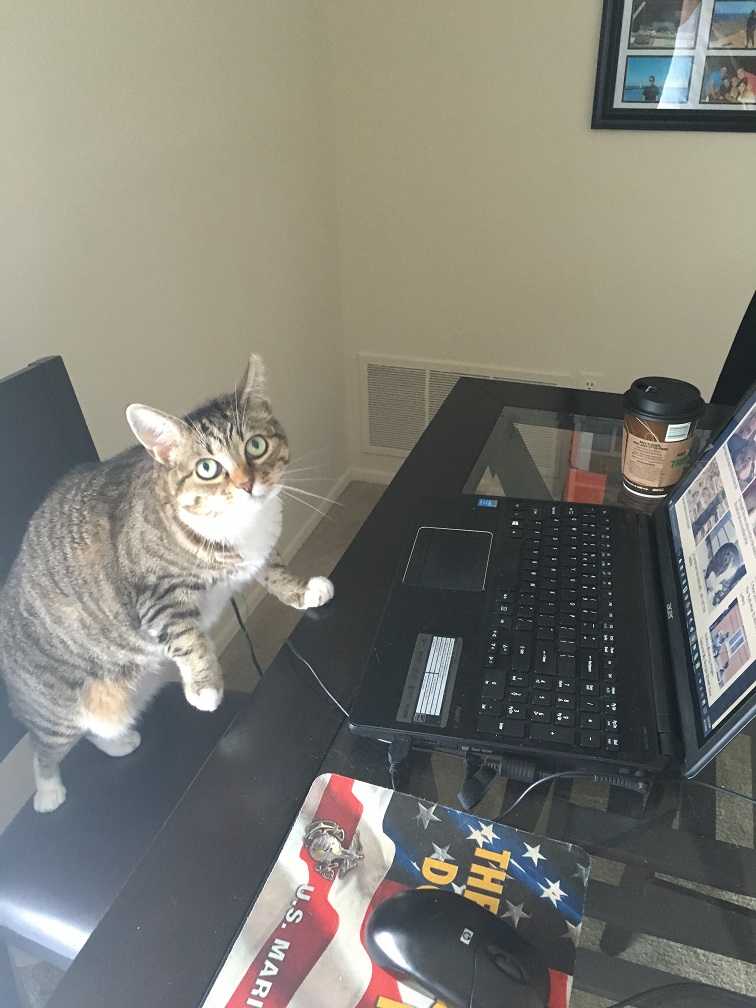 Related Story: Dear diary: Almost killed my human to go to Chuck. E. Cheese... worth it.
LIKE US!
Comments
comments powered by

Disqus
LIKE US ON FACEBOOK!