Kitten swims out to fishermen in the middle of a lake looking for love
A man named Jason was out fishing with his friend when he met a teeny kitten meowing for help. (Scroll down for video.)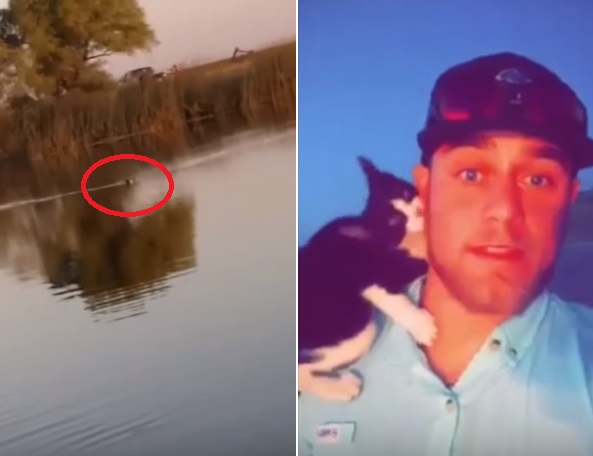 via Celeste Kassler
"She was skinny so Jason gave her some chicken from his chicken sandwich and some water," Celeste Kassler, Jason's mother, told Love Meow.
The kitten then scurried off and Jason took his boat out onto the lake. That's when things get interesting.
"In a little bit he saw a 'beaver' swimming towards him. Then he realized it was her," Celeste told Love Meow.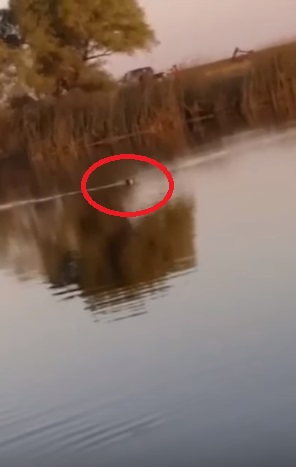 via Celeste Kassler
"By the time they lifted the anchor and got the rows together to go get her, she was already at the boat. An Olympic candidate at six months old."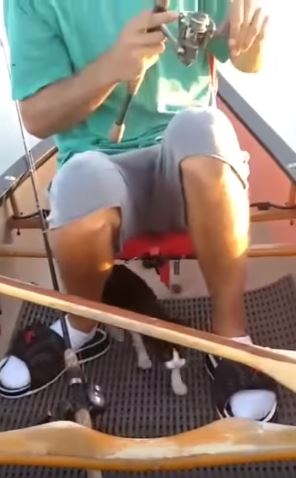 via Celeste Kassler
Once they got on shore, the kitten, which they named Dory, showed them that she had a friend with her.
Jason went home and returned with a crate to try to capture them, and with a little luck and patience, he got them both!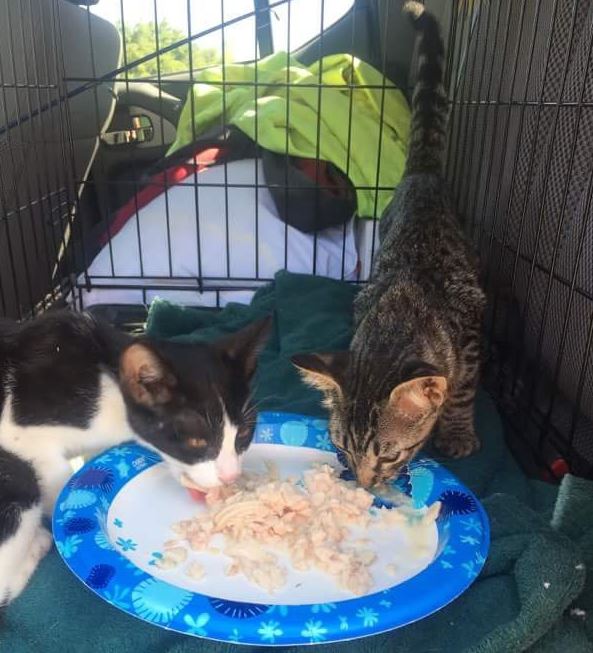 via Celeste Kassler
Jason's mother fell in love with the adorable pair and knew that Dory chose them to be her forever family.
"Their names are Dory and Whisky. We are keeping them both. They needed medical attention and will stay with the rescue til they have had their shots, etc...then home."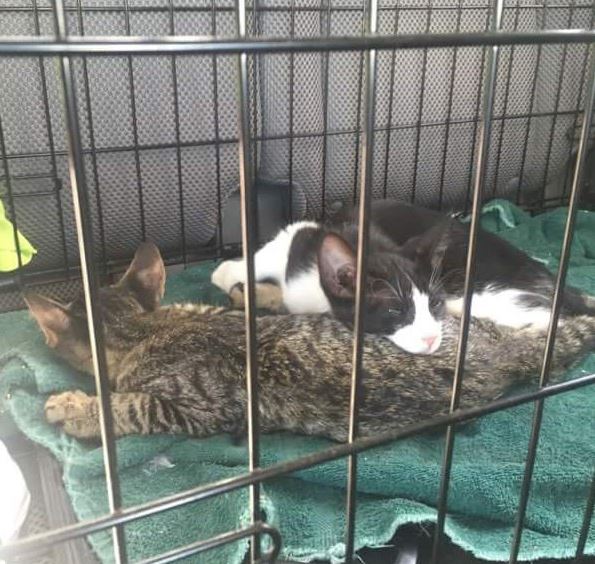 via Celeste Kassler
"This is not only a story of a brave little kitty just wanting some love, but how she brought all of us together to help a precious little soul," Celeste told Love Meow.
"Dory is an amazing little angel and doesn't even know how much she touched all of our hearts."
Watch this adorable video below of the rescue!
Share the cute!
Related Story: They went out on the river to catch fish, ended up catching kittens instead
via Love Meow
LIKE US!
Comments
comments powered by

Disqus
LIKE US ON FACEBOOK!