Cops stop traffic to save teeny kitten stuck under car
Officer Austin Kidd of the Arlington Police Department was leaving a burglary investigation when he spotted a motorist stopped on the road trying to flag him down. The officer pulled over to help, expecting that the driver was experiencing car trouble, reports Dallas News.
The car itself was fine, but the motorist was concerned when he spotted a kitten dart under his car when he stopped at the light.
Good guy motorist decided to stay put, blocking traffic, in fear of hurting the kitten. Officer Kidd happened to be in the right place at the right time.
Kidd peeked under the car and spotted the orange fur ball stuck between the rear wheel and brake rotor.
With assistance of another officer, Kidd removed the wheel and freed the kitten… who then darted off under another car into traffic! Kidd waved down the motorist before tragedy struck.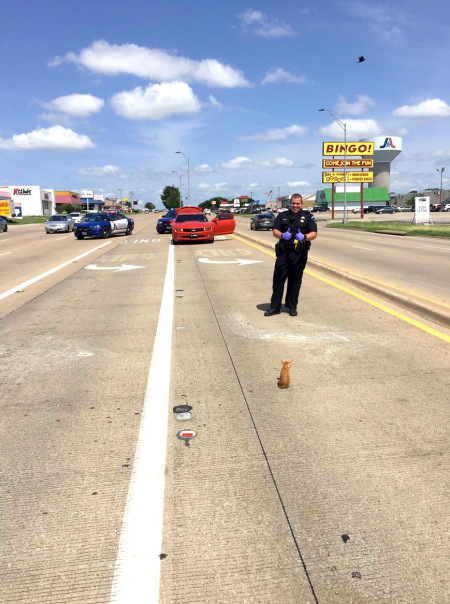 Now, blocking multiple lanes of a busy street, the teeny orange kitten put up quite a fight from the officers trying to rescue him. With a little patience, they finally snatched up the kitten and brought him into a shelter.
The teeny kitten, besides being a little dehydrated and malnourished, has a clean bill of health. He'll be ready for adoption soon.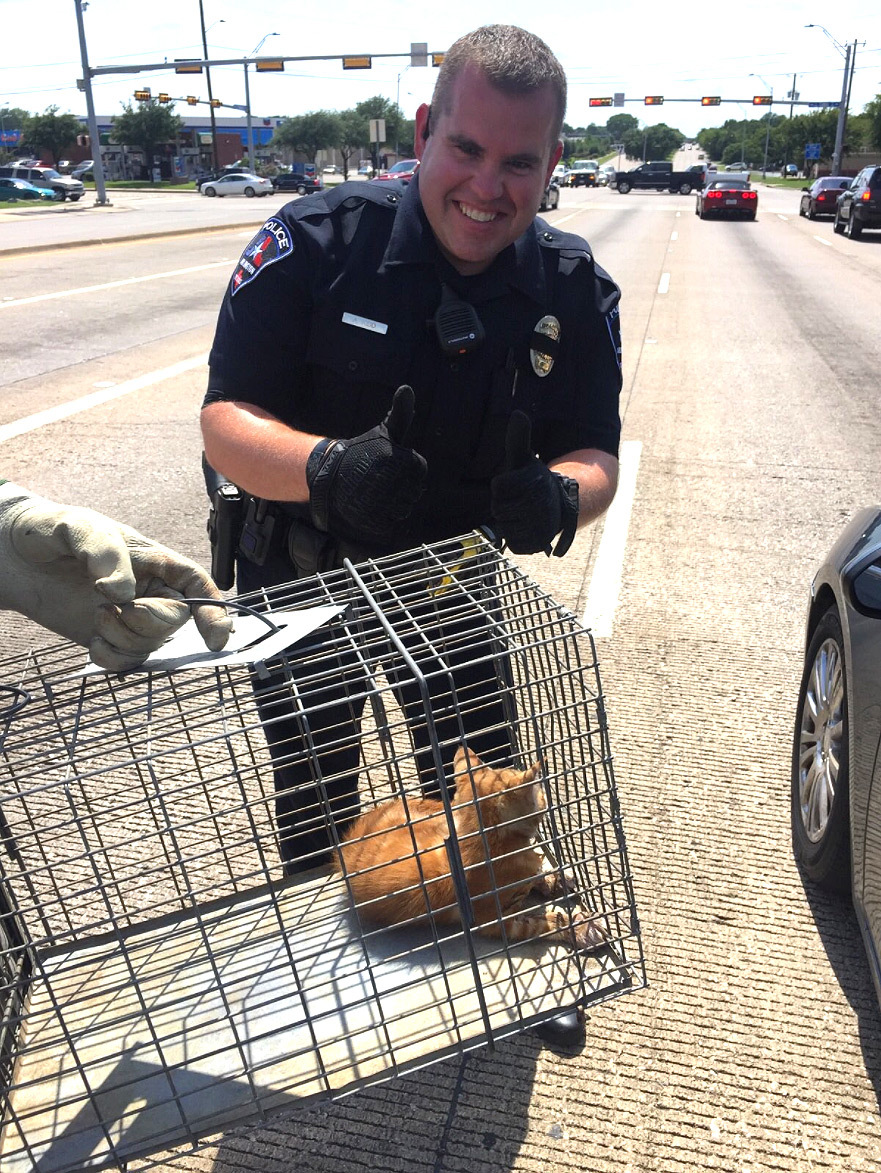 Thanks to these good officers and civilians for taking time out of their busy day to save a precious life!
Related Stories:
Affectionate kitten decides to climb a police officer in the middle of a traffic stop
Kitten rescued off Golden Gate Bridge, officer steps up to foster
(h/t) People
LIKE US!
Comments
comments powered by

Disqus
LIKE US ON FACEBOOK!