A woman and her cat got matching nails and the internet is freaking out
19-year-old Cristi Hanzel from Littlerock, California absolutely loves her cat, named Wednesday.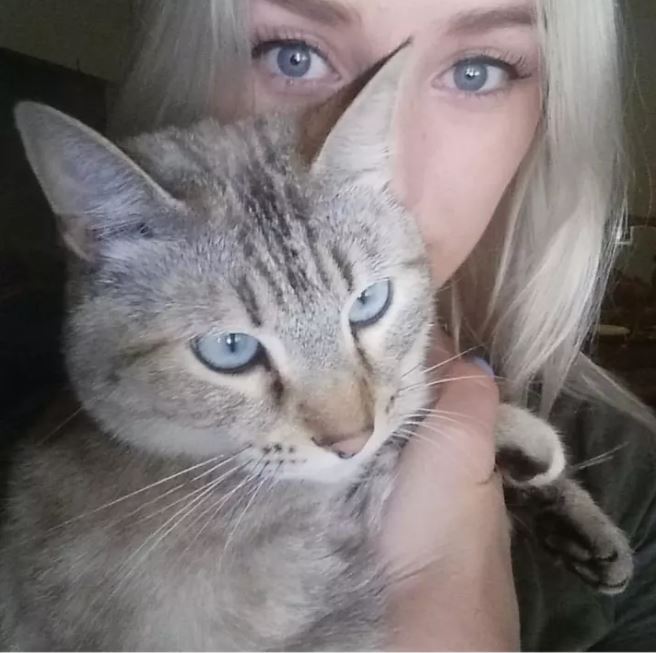 Cristi Hanzel
She named her cat Wednesday after Wednesday Adams, "since they are both so sassy," she told BuzzFeed News.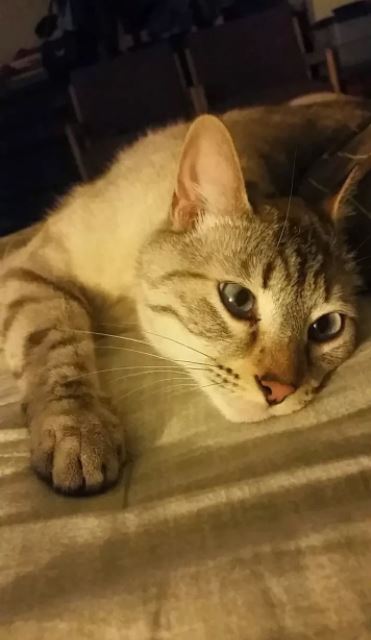 Cristi Hanzel
Last week, after getting her nails done, she went to Target to get nail caps
for Wednesday's lil' claws. Nail caps are a safe solution to cat clawing (NEVER DECLAW). That's when she found caps that were almost identical to her own nail polish.
"I'm obsessed with my cat so I was excited to go home and put them on her," Hanzel said.
Just look at this glorious moment!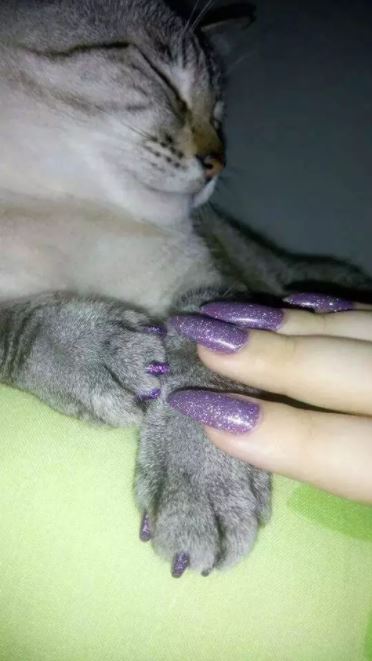 Cristi Hanzel
She tweeted the picture to show the world like the proud cat mama she is, but she never expected it to go viral.
Other users started to tweet and re-tweet this awesome cat bonding moment.
How I'm trying to be. pic.twitter.com/VttK0PUUiH

— Pencilvester (@Necromancer_95) June 23, 2017
The Internet then unleashed this new fad on the world.
my mom bought cat acrylics for peppers nails pic.twitter.com/SACMb4ryNq

— Bre🥀 (@breannaamlopez) June 24, 2017
Dogs got in on the action as well.
My dog did it better pic.twitter.com/uN7Z4Jq8gy

— Corona👑 (@whoreheycorona) June 25, 2017
June 25, 2017
I've done this with my ruby ♥️✨ pic.twitter.com/JSTqvHSSm2

— Melanie (@reverseoceans) June 25, 2017
Hanzel said she's already placed orders for more cat nail caps that match her other polish colors. Wednesday the diva cat is ready to be the fashionista the world needs.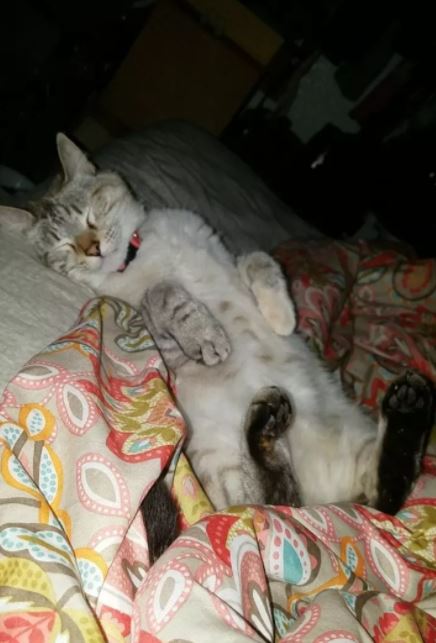 Cristi Hanzel
Share the cute!
You can also purchase nail caps here
.
Related Stories:
8 of the greatest "Crazy Cat Ladies" in history
Summer vacation gear that every crazy cat lady needs
These hand bags look like real cats. Creepy or cute?
LIKE US!
Comments
comments powered by

Disqus
LIKE US ON FACEBOOK!