6 year old girl never thought she would see her cat again after wildfire... then this happened!
When six-year-old Kinzey Kowal had to evacuate her home in 100 Mile House B.C., because of the wildfires, the only thing that mattered was her cat, Ivy.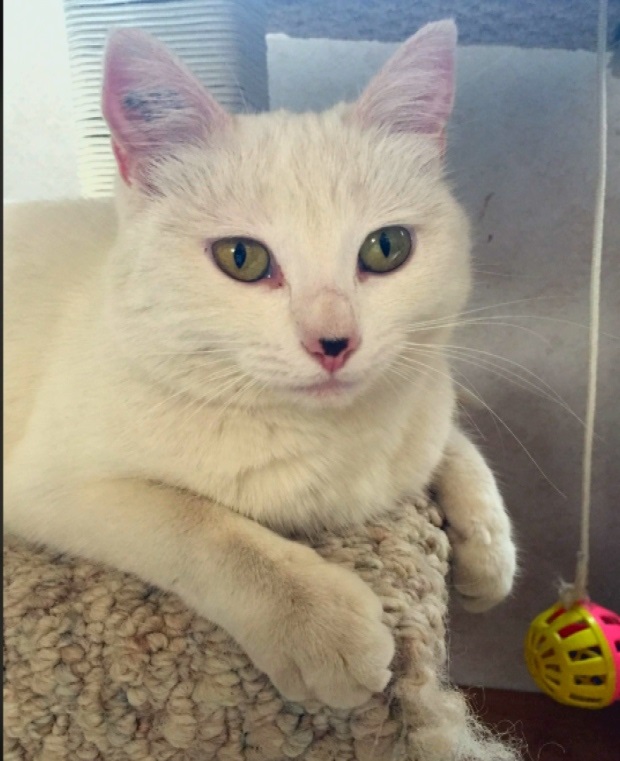 Shannon Kowal, Kinzey's mother, knowing they couldn't take all their four dogs and two cats, left Ivy with a relative who didn't need to evacuate.
But the cat somehow went missing.
"She's my daughter's best friend ... we've had cats before, but Kinzey and Ivy share a really special bond," she said.
"And I was really upset, because my kids have already been through so much during the last two weeks."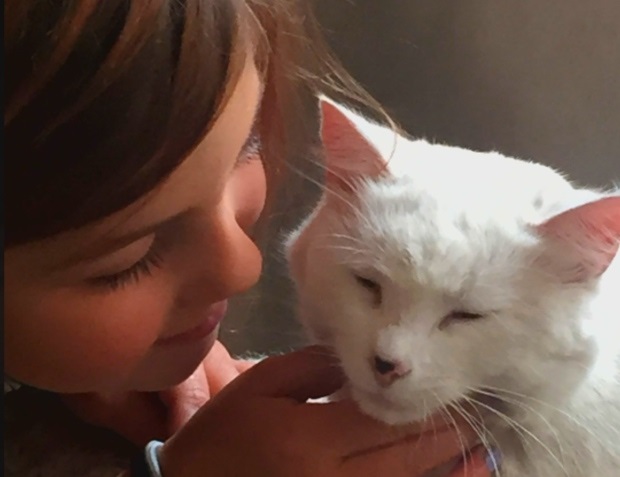 Her all white coat wouldn't do her any favors with being spotted by predators. After being missing for over two weeks, Kowal believed that Ivy most likely was gone for good.
But seeing how crushed Kinzey was, she put out a plea on Facebook.
Within 24 hours, Kowal said, she got a message saying someone had seen a white cat near a forested area, a fair distance from where Ivy had gone missing.
Kowal's brother took Kinzey and her sister out there hoping for the best, but they still never expected to actually find her.
Then something amazing happened.
"When she got out of the car, literally Kinzey called her cat just one time and the cat ran out of the bush and jumped into her arms."
Watch the incredible reunion below!
Kowal and her family couldn't believe their luck.
Ivy's snowy white fur was covered in smoke and dirt, but it is now back to its glorious shine yet again. Kinzey and her sisters spent all of yesterday building a fort for the cat to sleep in.
"I almost cried, and for the cat to be home and safe ... we got all of our family back together."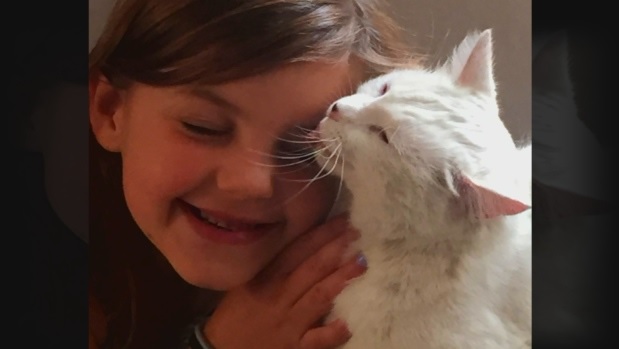 Share this heartwarming reunion!
Related Stories:
Her home was involved in a massive fire and she thought her cats didn't make it... then this happened
Rescued cat comforts victims of London apartment fire
Stray cat gets adopted by fire department and thanks firefighters with unconditional love (Gallery)
via CBCNews
LIKE US!
Comments
comments powered by

Disqus
LIKE US ON FACEBOOK!