After neighbors put out a fire, they spotted a paw poking out from the rubble
After a fire spread in the backyard of a man's home, neighbors rushed out to help put it out. Luckily, nobody was hurt… or so they thought.
After the dust settled, they heard faint meows coming out from a pile of rubble. They moved a few pieces of wood and saw the tiniest paw stick out… begging for help.
The injured kitten, later named Phoenix, was rushed to the RSPCA, which started treating her wounds immediately.
"When Phoenix arrived she was in a really sorry state. She was just six weeks old back then and to see such a tiny kitten that way was really hard for us. The skin on all four of her pads was burnt off and the fur on her face, tummy and legs was singed - she was lucky to be alive," Luka Atkinson, reception supervisor at RSPCA Felledge, said in a press release.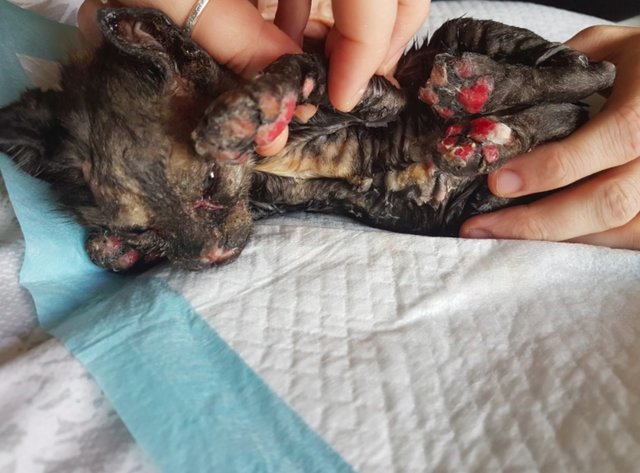 The vet said the injuries Phoenix had suffered were not direct burns from the flames, but rather heat burns from the blaze. This meant the full extent of her injuries took a few days to come out; initially her fur looked singed and fuzzy but it gradually started to fall out and her skin started to crisp and fall off.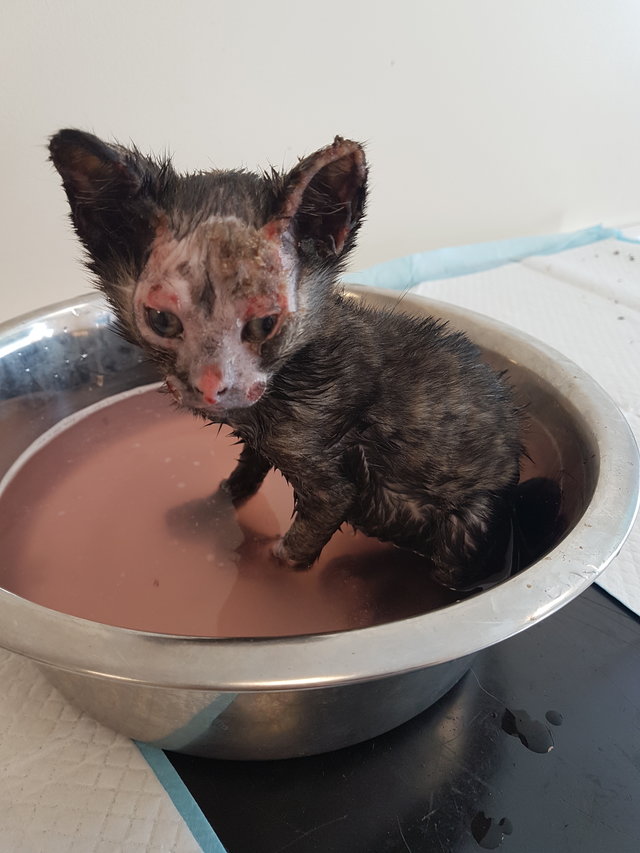 The team at Felledge worked around the clock treating Phoenix's injuries - bathing and bandaging her, administering painkillers and keeping her skin cool and hydrated - whilst also continuing to care for more than 40 other rescue cats and kittens at the centre too.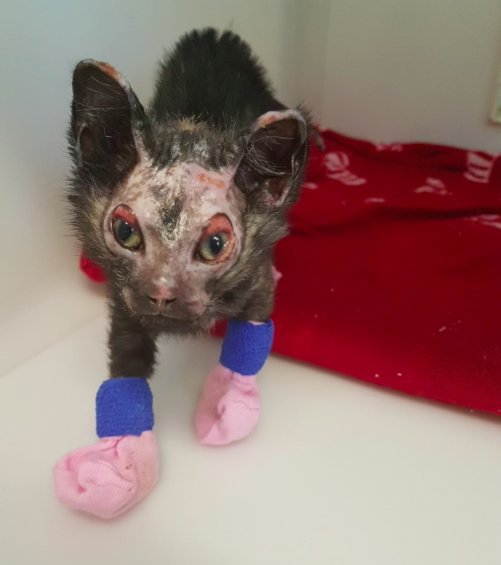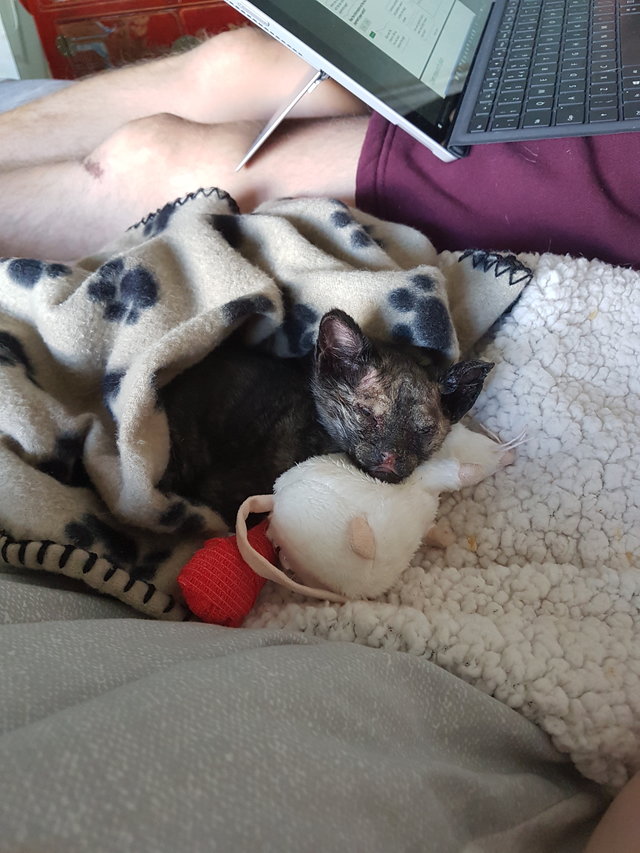 Phoenix, slowly but surely, started to make an incredible recovery.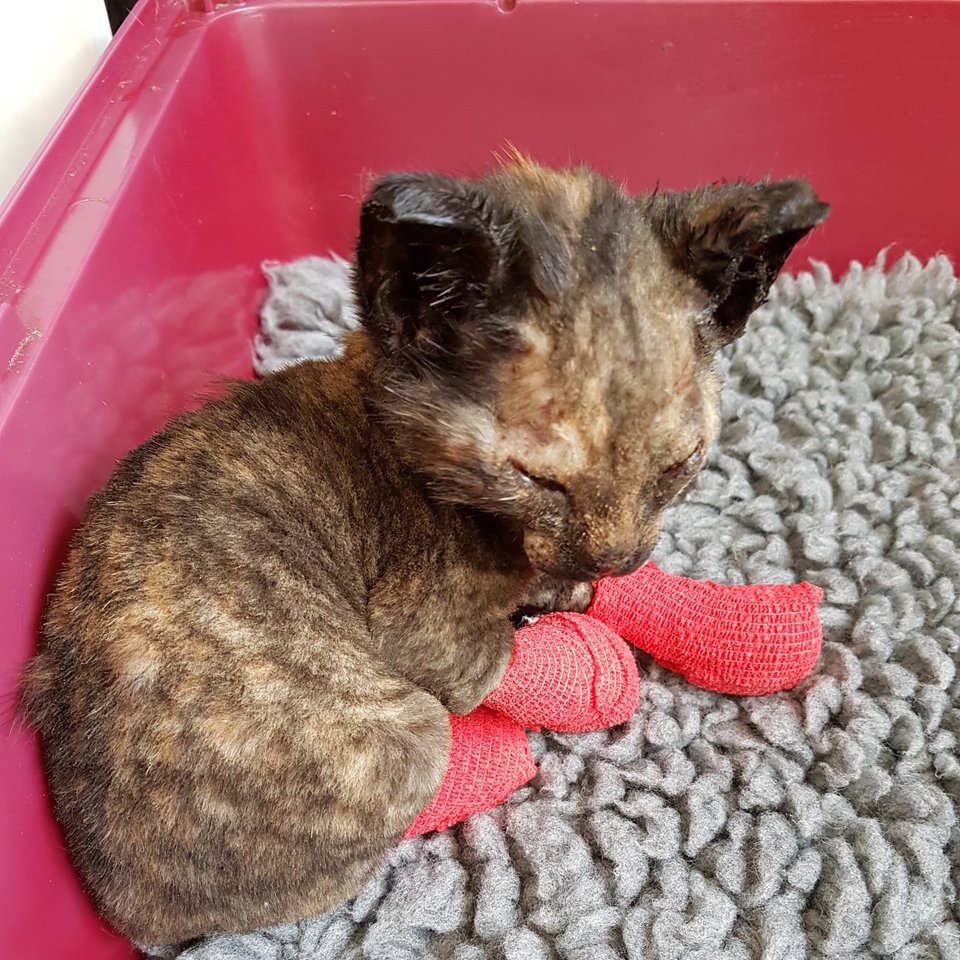 The fur on her eyelids have yet to grow back, leaving her in this surprised state, but it's only a question of time when staff believe she'll be fully healed.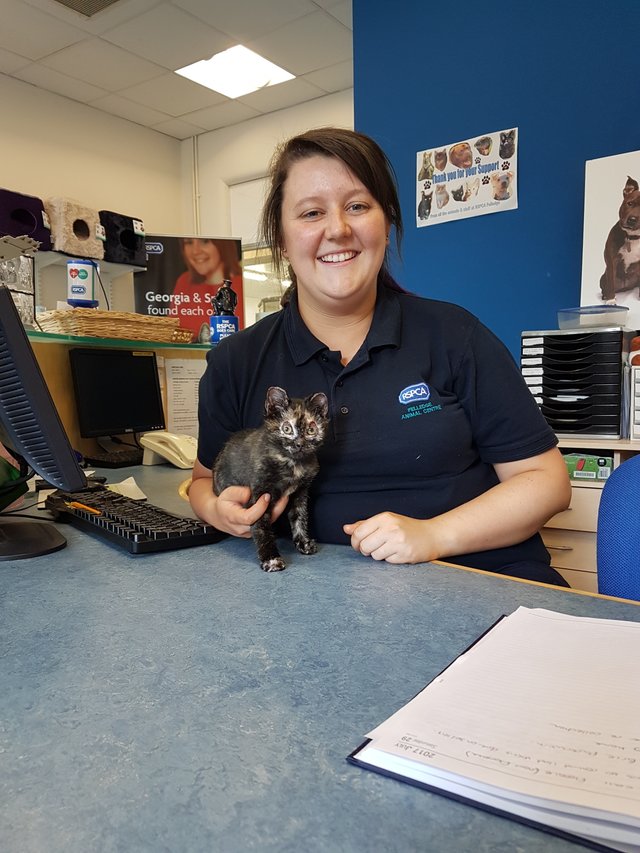 "She is such a happy little thing and she eats, plays and loves fuss just like any other kitten, and we hope people won't be scared by her appearance while she heals. She runs riots with the other kittens at our center so we are just so happy we gave her a chance and saved her life - she really is the luckiest kitten in Britain!"
"We have so many people already asking to rehome her so I'm sure in time she will go to a wonderful loving new home."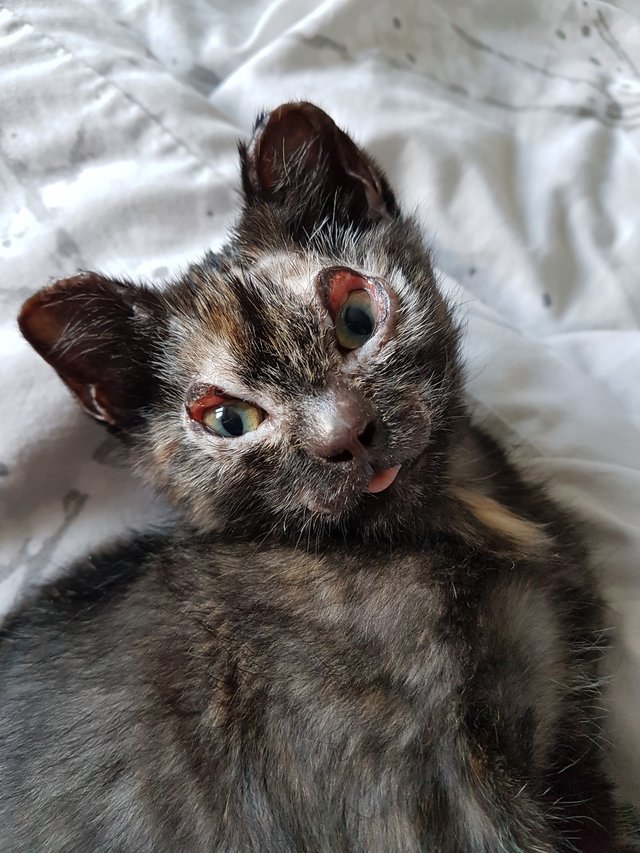 We're so happy that neighbors and the incredible staff at the RSPCA saved this little one's life. She definitely used one or two of her nine lives, and we can't wait for her to spend the rest of them in a loving home!
You can check out the RSPCA UK find a pet page if you're interested in Phoenix or the plenty of other cats that need a home!
Related Stories:
6 year old girl never thought she would see her cat again after wildfire... then this happened!
Rescued cat comforts victims of London apartment fire
Stray cat gets adopted by fire department and thanks firefighters with unconditional love (Gallery)
(h/t) the Dodo
LIKE US!
Comments
comments powered by

Disqus
LIKE US ON FACEBOOK!