A rescue dog befriends a disabled kitten and all is right in the world
Best friends furever!
A disabled kitten and a rescue dog love each other so much our hearts can't take it.
Meet Ralphee the kitten and Max the dog!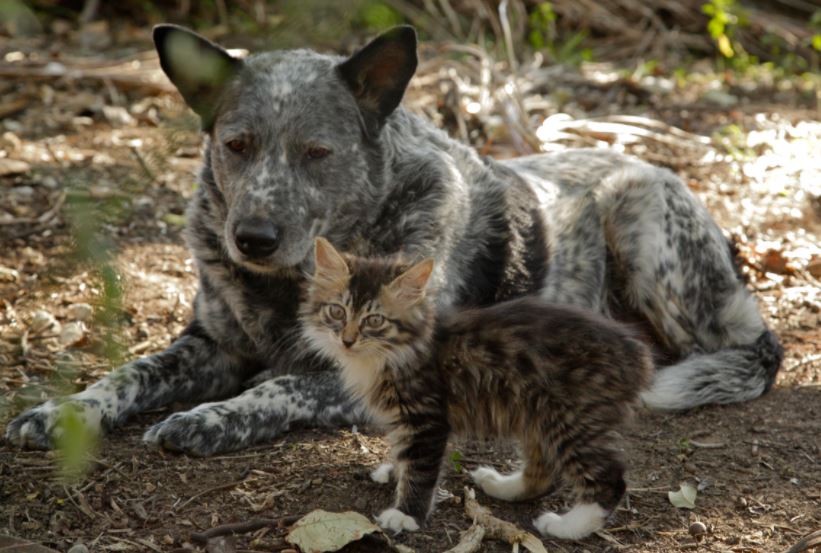 Ralphee was a stray kitten who was taken in from a horse stable. She has a neurological disorder, CH, which makes head control and coordination a little difficult. Ralphee isn't in pain and is in fact very playful and active! She has a best bud, a cattle dog named Max, who watches over her.
According to her owner, Ralphee's head wobbles seem to have improved somewhat since this video was filmed. It won't ever disappear but cats with neurological disorders can adapt and live, long happy lives like other cats.
Just watch her "hunt" Max!
Max is an adopted cattle dog who's taken a genuine interest in Ralphee and loves spending time with her.
Here's an update video on the duo that answers all the questions you may have!
You can follow Max and Ralphee on Facebook!
Related Stories:
ZombieCat and FrankenKitten, two disabled kittens, reminds us all that each life is worth saving (Gallery)
Dog had terrible anxiety and her family didn't know what to do... but that all changed when they adopted a kitten
18 photos proving that cats and dogs can actually be best friends
(h/t) Sunny Skyz
LIKE US!
Comments
comments powered by

Disqus
LIKE US ON FACEBOOK!