Rescue cat that cared for cancer patient named CAT OF THE YEAR!
Genie the rescue cat has been a source of support for 11-year-old Evie since she was diagnosed with bone cancer in 2016.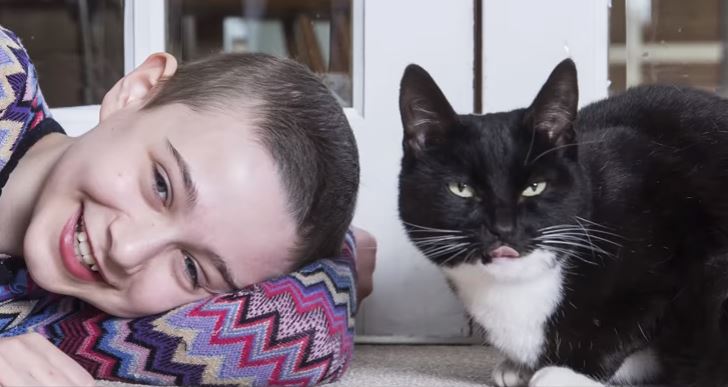 Genie's efforts were noticed and she was recognized as the Overall Winner of the 2017 National Cat Awards at a ceremony in London!
"I missed her every day I was in hospital, and my family could tell she missed me. She's my best friend and is always there when I need her," Henderson said.
Henderson's father, Chris Henderson, said the black and white cat was a "great distraction" for his daughter as she struggled with the painful treatments.
"Evie was in hospital for over 300 days so we spent a lot of time in hospital and it just gave her something to look forward to when she did have those few precious days at home," he said.
Genie would sit by her feet and "pitter-patter" on her knee to comfort her during long stays inside.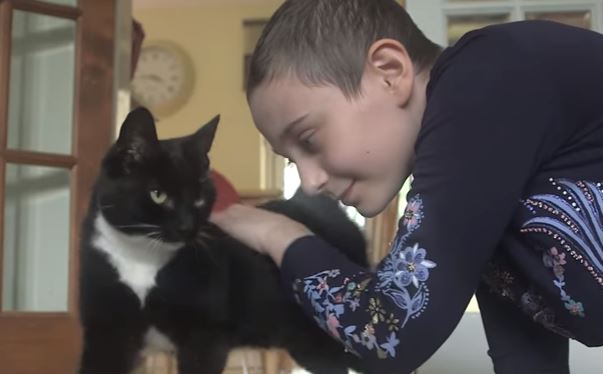 "When I've been too ill to have friends round or go outside and I've been stuck in the house, she'd come round me and that made me a lot happier and gave me great comfort," she said.
"In the darkest of times when I've been really ill, and felt like I've got no one around me, Genie comes in and I know I can talk to Genie about anything I want, and she puts me at ease and gives me great comfort… if Genie wasn't around I know I'd have a lot more darker days."
Henderson was thankful to Genie for keeping her company and was delighted the charity decided to honor her beloved pet.
"I think she's great. She deserves it. She's always been there for me," she said.
Genie deserves it and now she's been named Cat of the Year!
Watch the video below!
Share the cute!
Related Story: Her dying wish was to cuddle a kitten. Then the kitten began to care for her family
(h/t) UPI
LIKE US!
Comments
comments powered by

Disqus
LIKE US ON FACEBOOK!