Pet store bill passes California senate - Bans the sale of dogs, cats, and rabbits from mills!
Some good news in animal rights!
Party lines may be sharply divided regarding issues, but not when it comes to animals and their welfare. The Pet Store Bill, California Assembly Bill 485, the Pet Rescue and Adoption Act, passed California senate 38 to 0. It bans the sale of dogs, cats, and rabbits sourced from high-volume, commercial breeding facilities, known as mills, in all pet shops throughout the state.
Stores that offer pets for sale will be required to source them from local shelters and rescues!
"I thank my Senate colleagues for their support on this critical measure and for defending the voiceless," said Assemblymember Patrick O'Donnell (D-Long Beach). "AB 485 gives so many shelter animals the chance to find their forever homes, while simultaneously cutting off the outlet for puppy mill animals into our state."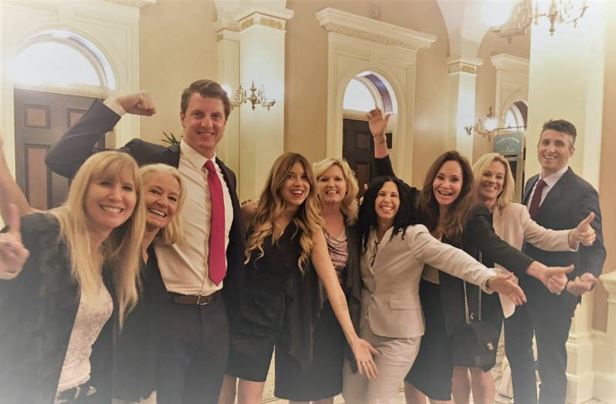 From left: Haze Lynn, Patty Shenker, Sen. Henry Stern, Simone Reyes, Sen. Cathleen Galgiani, Judie Mancuso, Shelley Elam, Carol Dalton, and Nickolaus Sackett.
"Most Californians agree that we need to put the brakes on the mass breeding of animals who end up in local shelters, costing taxpayers hundreds of thousands of dollars to care for and eventually euthanize," said Sen. Cathleen Galgiani (D-Stockton). "AB 485 will take the puppy mills out of pet stores and give shelter animals a better chance of being adopted."
Share the good news!
Related Stories:
New Jersey to become the first state to ban the declawing of cats
China approves national park larger than Yellowstone - huge win for endangered big cats!
How kittens are giving nursing home residents a new sense of purpose
via Long Beach Post
LIKE US!
Comments
comments powered by

Disqus
LIKE US ON FACEBOOK!