After she lost her dear cat of 17 years, the neighbor kitty started to check in and visit
I'm sorry you lost your kitty, human. I just wanted to check in and make sure you're alright.
"This is Simba, he lives next door to us," Laura shared with iizcat.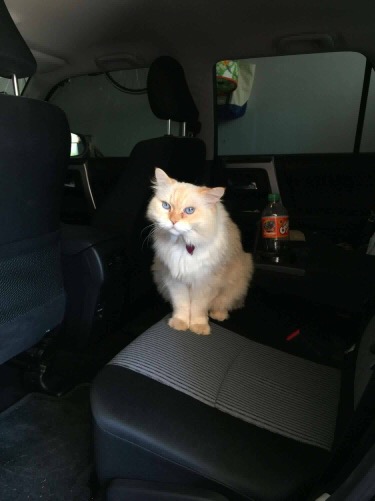 Laura Sharpe Galluzzo
"Ever since we lost our dear kitty after 17 years, Simba has been visiting us. One day as I was sitting in my SUV in the garage (with the door open) Simba strolled in and hopped in my car. He hopped over my lap and made himself right at home. I truly think he would've gone on a ride with me. In all my years of living with cats, I have never experienced a cat who willingly hopped into a vehicle."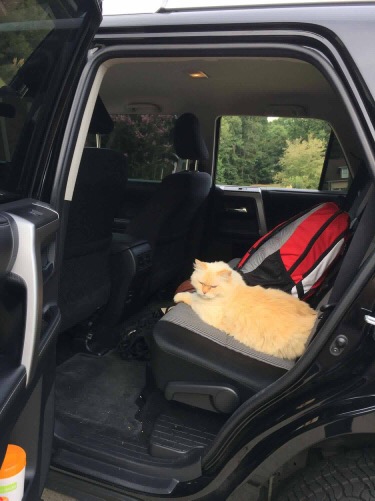 Laura Sharpe Galluzzo
It's like Simba wanted to stop by and check in!
"I couldn't stop giggling. It was one of the cutest things I've ever seen. I told my neighbor (his owner) about and she was astounded. She said, he must really like you because he's never done that with us!"
"It's been a few months now and Simba is still calling shotgun or claiming my backseat if he sees a door open. I don't mind in the least. I love his unique kitty visits. Just thought I would share our story and a few pictures of my co-pilot."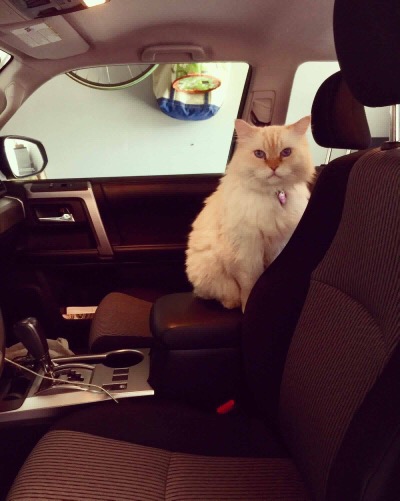 Laura Sharpe Galluzzo
"You were a good cat mom. I hope you know that." - Simba.
Cats are too awesome. What did we do to deserve cats in our lives?
Share this cute iizcat story!
Related Story: A man mourning his cat gets a touching letter from a stranger who loved his cat too
LIKE US!
Comments
comments powered by

Disqus
LIKE US ON FACEBOOK!