Woman successfully uses Tinder to track down her missing cat
A woman from England comes up with brilliant plan to help track down her missing cat… by using Tinder!
Meet Peanut!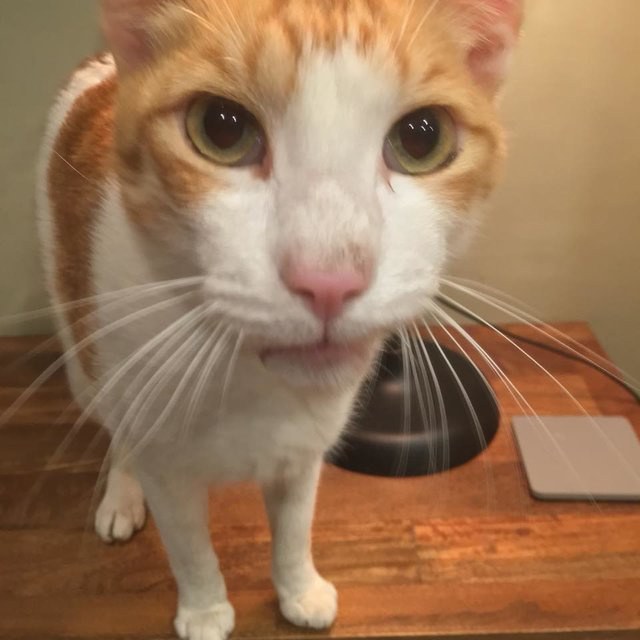 Katie Alsop
Peanut the mischievous cat somehow got out of her home last week and Katie was worried sick. She tried local communities for lost pets on Facebook but wasn't having much luck. Katie also was very concerned due to killings of neighborhood cats in her area by some sick individual.
Katie started brainstorming more ways to find Peanut and that's when it hit her… Tinder!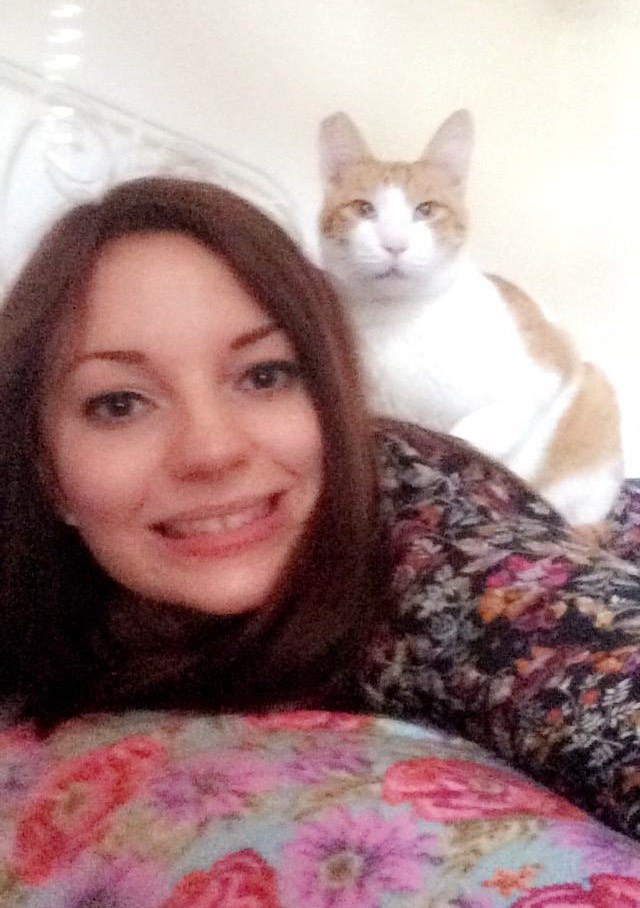 Katie Alsop
Tinder is a dating app that finds matches for you within a certain area. Katie decided to set up a profile just for Peanut and used it to connect to the locals hoping that someone might have spotted him.
"I set up a premium Tinder profile (which reaches more people) for him with a reward poster and someone spotted him in half an hour and told me where he was," Katie said via Facebook. "I had worried he was a victim of the cat killer or maybe went in the rubbish bins on collection day so was over the moon."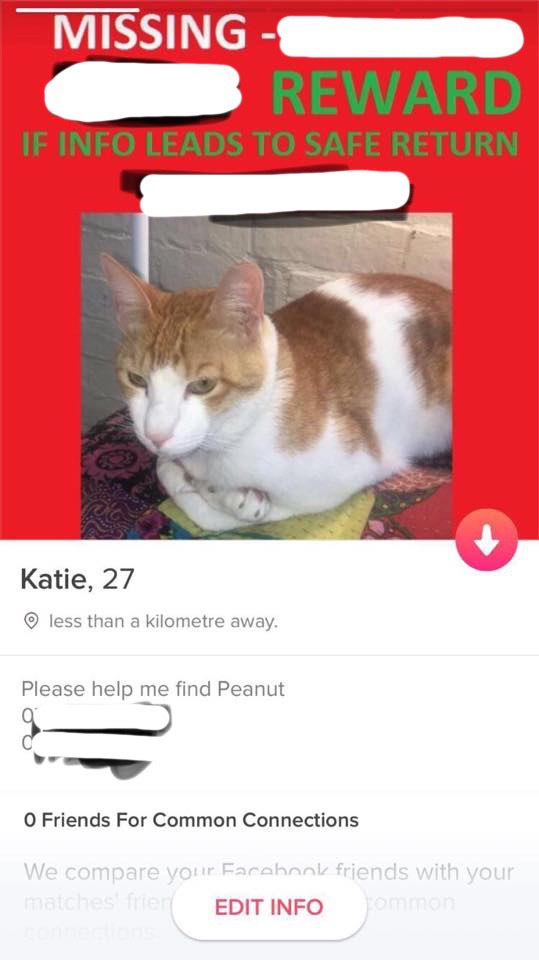 Katie Alsop
Success!
It ended up that Peanut was in a nearby estate only a few streets away and Katie rushed over.
"We left smelly trails (cat litter, warm tuna, etc) from the estate to our house, and I heard him running around the front at 2 AM crying and confused," Katie said.
Peanut finally returned home safe and sound, thanks to the brilliant idea of using Tinder to find him!
Peanut is happy and loved – a king once again in his kingdom.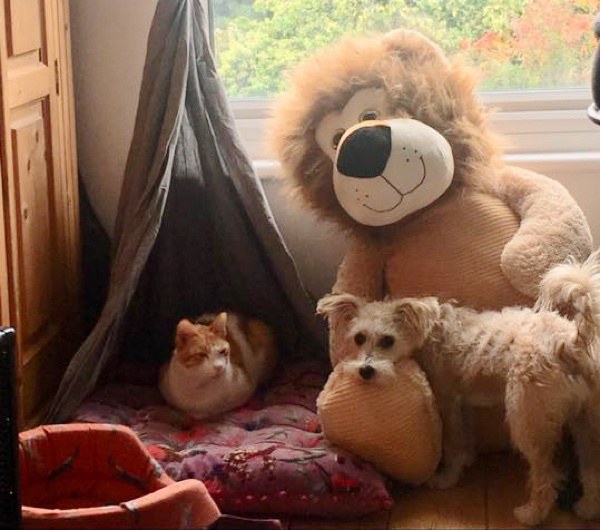 Katie Alsop
Share the cute!
Related Stories:
Cat ran away? Stick their litter box outside
Guy adds pic of him and his cat at the park - increases Tinder match by 500%
LIKE US!
Comments
comments powered by

Disqus
LIKE US ON FACEBOOK!