An unlikely friendship helped this tortie cat overcome her traumatic past
This poor tortie cat refused to leave the closet because she was so scared... but that all changed when she met this fluffy friend.
"We adopted a cat the other day," Joe shared on imgur.
"She was struck by a car a few months back and has been extremely nervous and timid around my wife and I, shrinking away and going limp whenever we would try to touch or handle her."
"The shelter volunteers told us that she had suffered a concussion and was slated for euthanization before being brought to the shelter for a second chance. She's a sweet cat, but has behavioral problems (skittish, frightened around humans) that made it difficult to find a suitable home for her."
"We mentioned having a bunny to the folks at the shelter and they didn't know how she would react since she's likely never seen a rabbit before, at least not a domesticated one."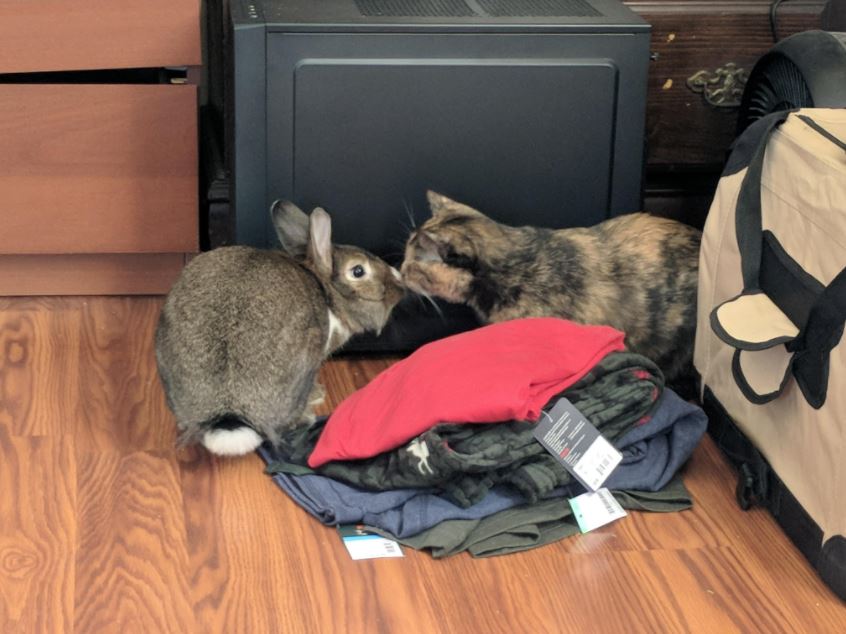 SomeJoeGuy
"She perked up once we brought Arthur (bunny) into the room, which was great since she's been laying limp and melancholy in the darkest corner of the closet since we brought her home two days ago."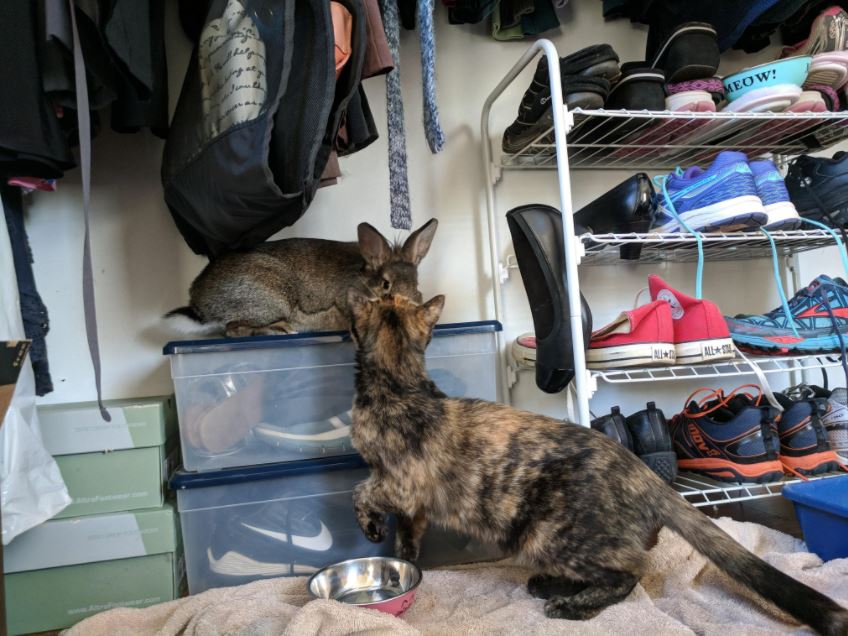 SomeJoeGuy
Her mood seems to have completely flipped and she's been following Arthur everywhere!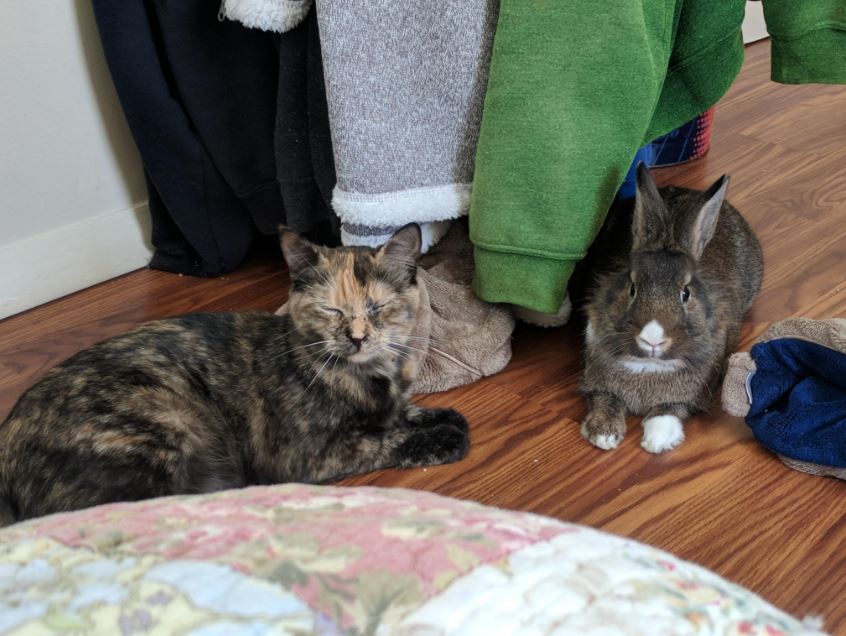 SomeJoeGuy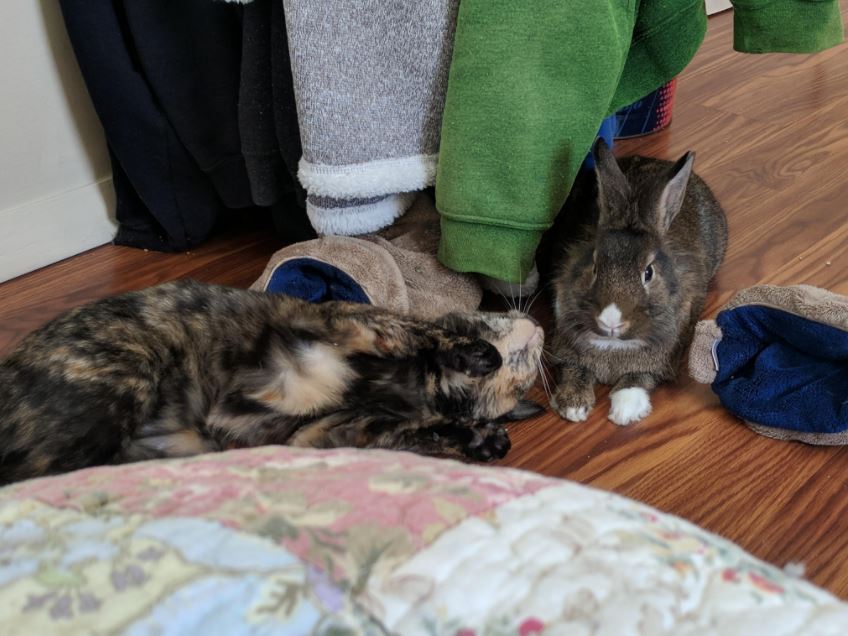 SomeJoeGuy
"It's a huge relief to see her out and about. She's been so still and frightened that I was really starting to worry about her mental health. Now she won't stop purring."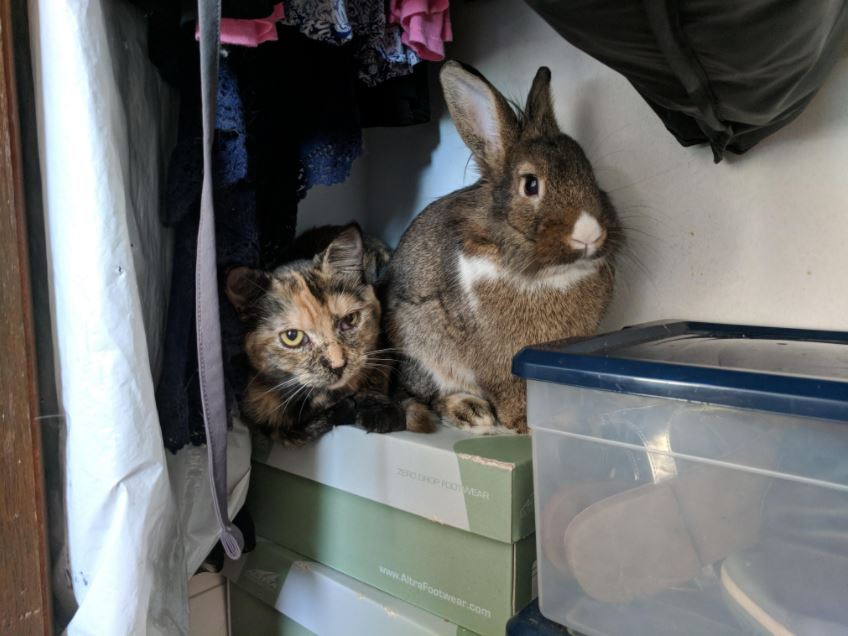 SomeJoeGuy
Best friends fur life!
Share this adorable story!
Related Story: These kittens were raised by rabbits and now they hop just like them!
LIKE US!
Comments
comments powered by

Disqus
LIKE US ON FACEBOOK!