He told his cat to stop bringing him mice gifts... so she came up with this cute solution
What a thoughtful kitty!
Meet Ben and his beloved cat, Baloo!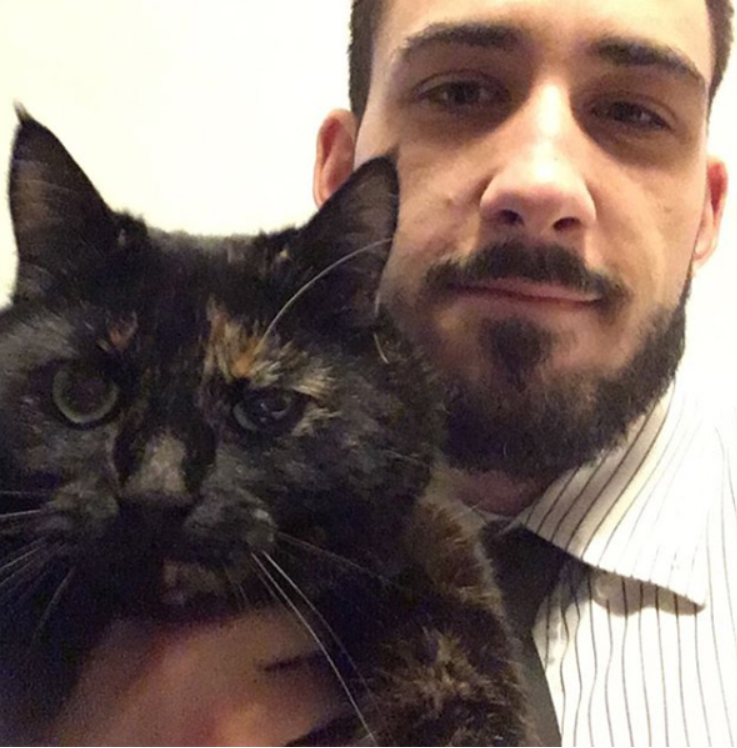 mostlyjustpicturesofmycats / Instagram
Apparently Baloo doesn't think Ben is much of a hunter, so, she started doing the hunting for him. She started bringing in mice and birds from the backyard for her owner, Sunny Skyz shared.
"I'd wake up to her on my chest, with something in her mouth which she would then drop on my face/chest and meow," Ben told Metro. "I don't know if she expected me to think it was breakfast or that it was simply a gift."
Ben said he made it very clear that the presents weren't making him happy.
"Once caught, I would look at her and say 'STOP BRINGING ME THESE THINGS!' then throw it out the window in front of her."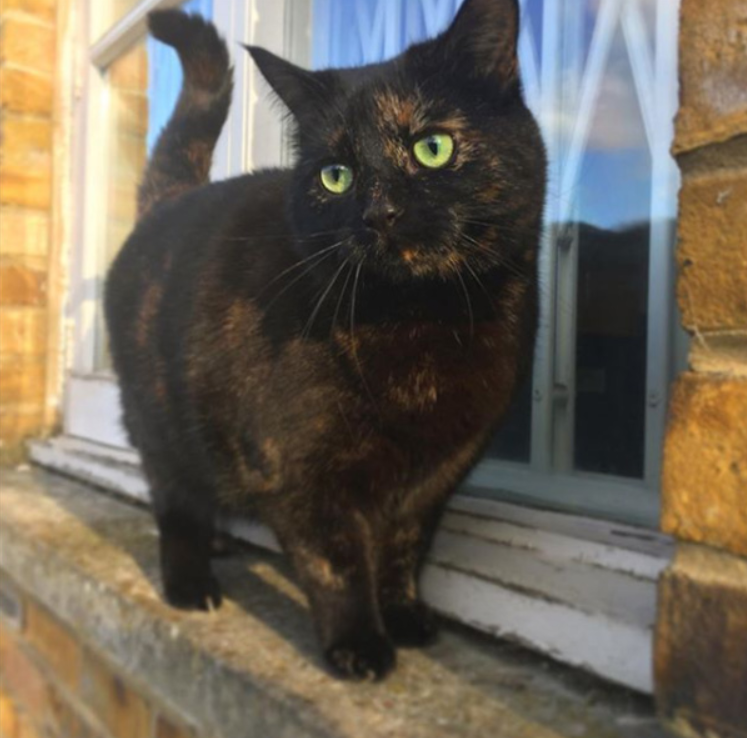 mostlyjustpicturesofmycats / Instagram
"She always looked so confused and sad which made me feel pretty bad. I can't be mad at her for being a cat, and besides I'm pretty sure she thinks she's doing good."
Ben noted that Baloo seemed to know how to catch and carry her gifts gently because the critters were never injured.
They were all released back outside "mildy traumatized" but "there was never a drop of blood and the birds always flew away just fine," he said.
Baloo eventually came to the realization that living animals from the backyard were not what her human wanted. So she started bringing him leaves.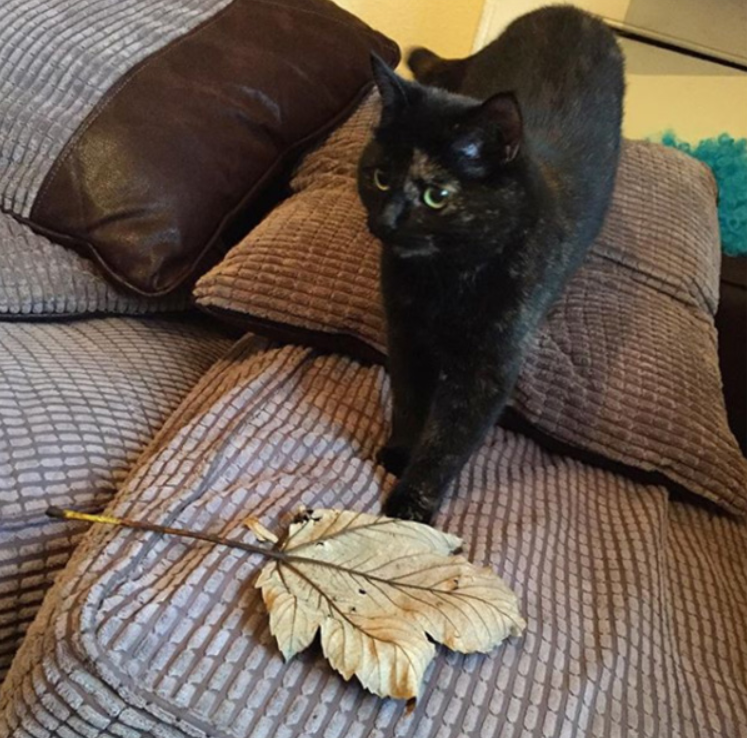 mostlyjustpicturesofmycats / Instagram
"It took a couple of months of me rejecting her gifts for her to start bringing me leaves. They were always big, nice looking leaves," Ben said. "It was such a relief from the live mice every morning that I would show my gratitude by taking the leaf and playing with it while she sat on my chest."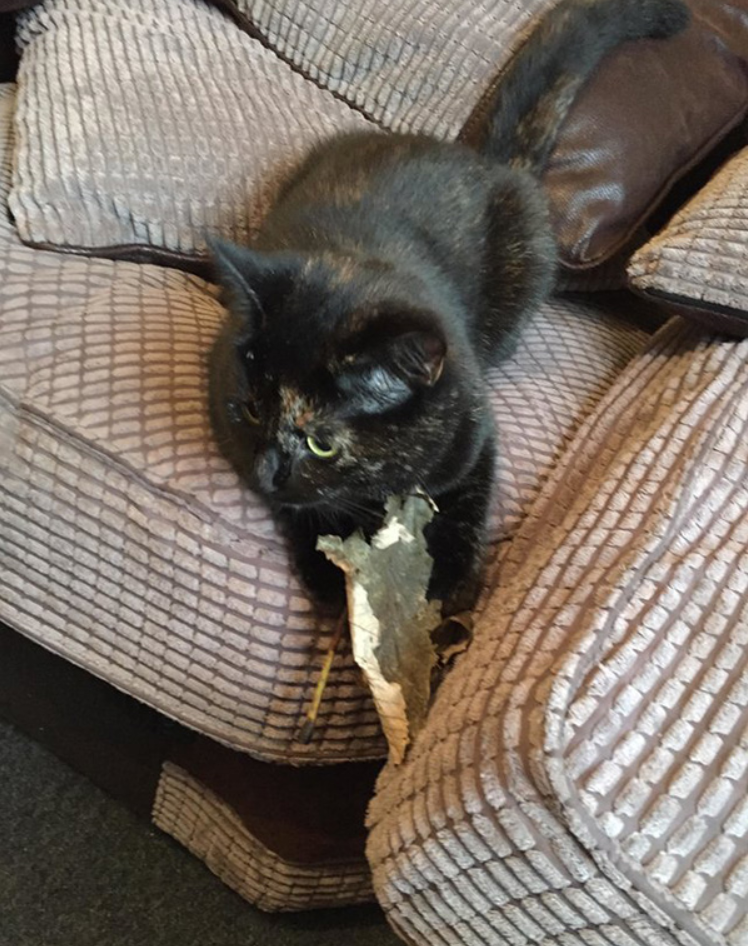 mostlyjustpicturesofmycats / Instagram
Baloo's change of heart was certainly appreciated by Ben.
"She knew she was doing something right now. Which makes me think maybe those mice weren't necessarily for food, but were purely a gift, and she was just figuring out what I liked!"
Ben says it warms his heart thinking about Baloo on her mission each morning to find him the perfect leaf.
Share the cute!
Related Story: 10 unusual gifts these kitties brought their humans
via Sunny Skyz
LIKE US!
Comments
comments powered by

Disqus
LIKE US ON FACEBOOK!